AIR WALL UNIT
THE LIGHTNESS OF TRANSPARENCY SUPPORTS THE RHYTHM OF SOLIDS.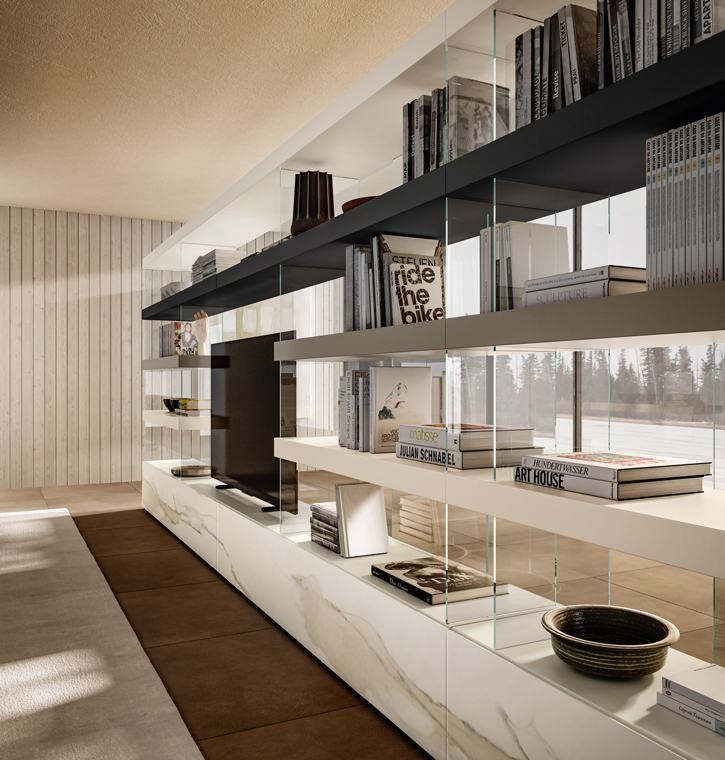 Descrizione prodotto
A wall unit that inverts the order of factors by changing the relationship between solid and void: thick shelves and containers supported by transparent structures made of tempered glass create a play of oppositions that challenges the force of gravity.

The Air wall unit, completely free-standing, is an elegant, airy solution that lets you furnish the living room without attachment restrictions, preserving patterned and specially decorated walls intact. Using a simple play of joins, the shelves and containers can rotate on the glass supports, creating aligned or misaligned compositions that add movement to the interior.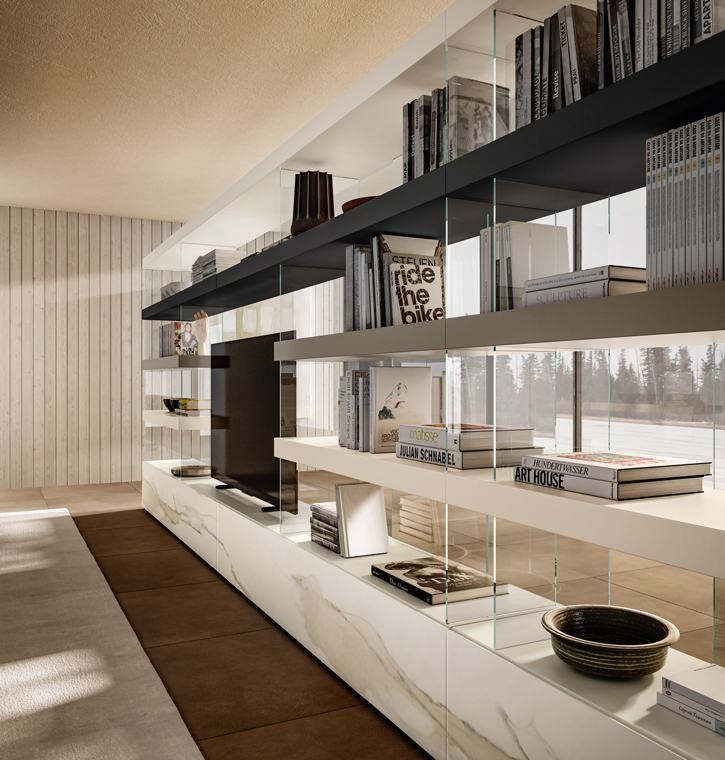 Product name
AIR WALL UNIT
Sito web ufficiale
Discover the Air Wall Unit

LIGHTWEIGHT
The Air feature unit reverses the relationship between full and empty: lightness is transferred to the supporting structure in tempered glass, while the shelves and storage units create the full volumes. 
SELF-STANDING
Unlike most feature wall units, Air is free-standing and does not require any wall fittings; you can use it as a partition to divide up the space. 
TEMPERED GLASS
Tempered glass, an extremely durable and highly polished material, is fitted to the storage units using a safe and stable hidden fixing system.
DOUBLE-FACED
The Air feature unit can be finished on the back as well as the front, making it the perfect partition for dividing up a room or an open space.
BRAND SELECTION
OUR PRODUCTS