AIR SIDEBOARD
THE SURPRISE OF SUSPENSION, ENCLOSING SOLID LIGHTNESS.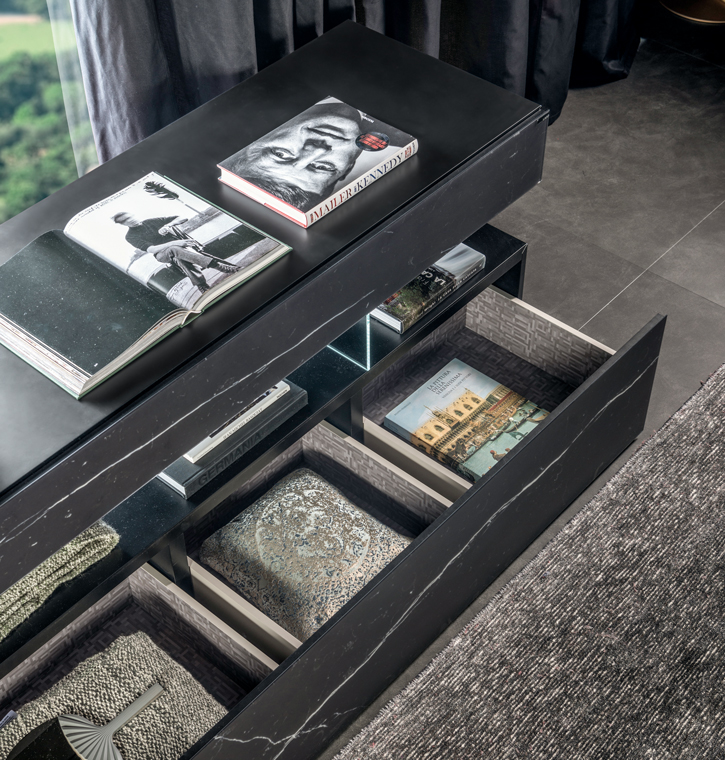 Product Overview
The Air system has expanded to include a modern sideboard that plays on the contrast between solids and voids, inverting the order of factors: the piece seems to float in air, supported by transparent tempered glass sheets to create a surprising effect of suspension.

Free-standing and available finished on both sides, the Air sideboard can also be placed in the middle of the room, lending light and luminosity to the space.
Drawers and drop-down doors can be alternated with thick shelves to create aligned or misaligned compositions with static or uniquely dynamic shapes.

The available finishes include Wildwood oak, glossy glass, mat glass and wood lacquered with any of the 32 LAGO hues.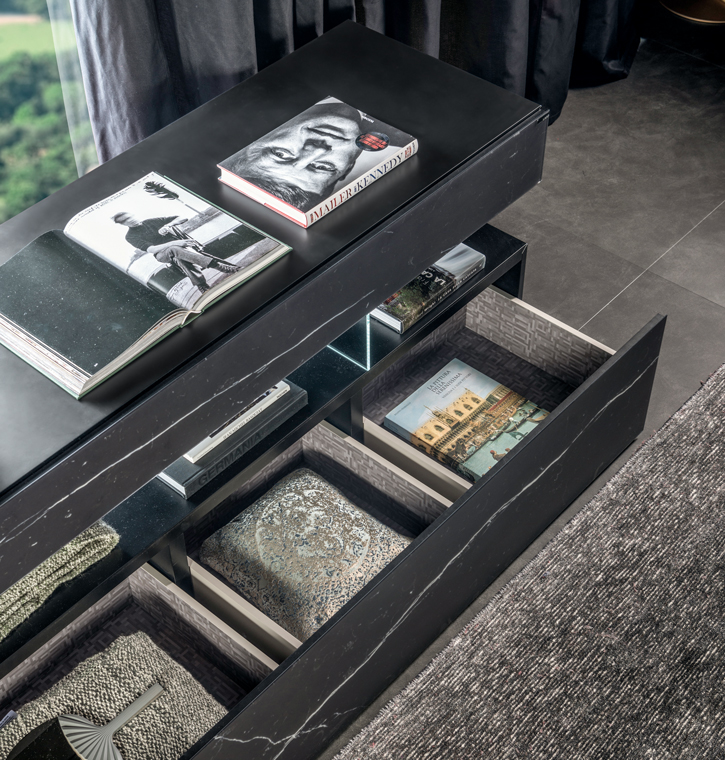 Product name
AIR SIDEBOARD
Product sheet
Configure the Air Sideboard

Official website
Discover the Air Sideboard

TRANSPARENCY AND LIGHTNESS
Thanks to the total transparency of the tempered glass support, the Air sideboard seems to float as if suspended in air.
DYNAMIC FORMS
The closed and open spaces can be aligned or misaligned, creating original compositions full of movement and personality.
SELF-STANDING
Since it does not need to be attached to the wall, the Air sideboard in the version finished on both sides can be placed in the middle of the room, serving as an elegant dividing element.
BRAND SELECTION
OUR PRODUCTS