AIR REPLIS BED
CAREFREE DREAMS CURLED UP IN COMFORT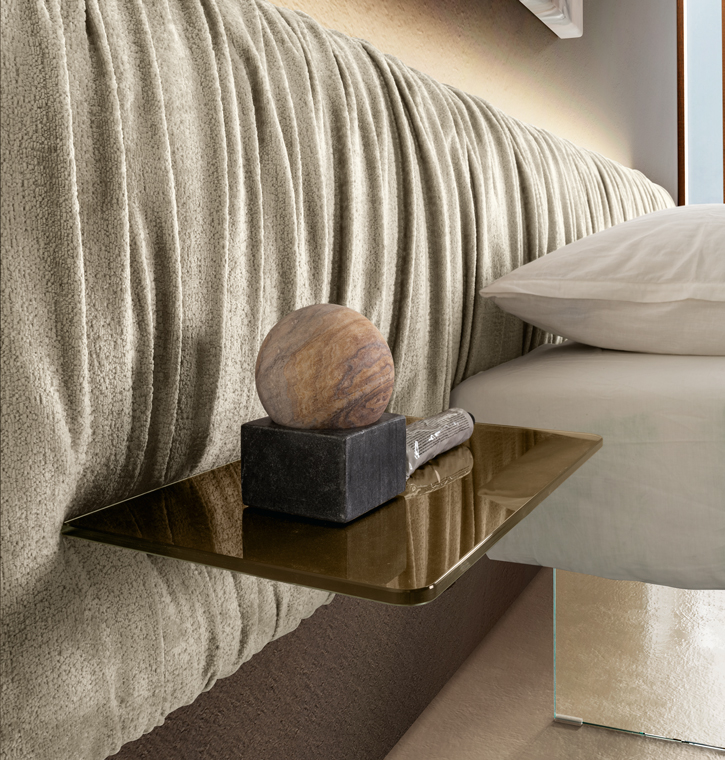 Descrizione prodotto
Air Replis has a special ruched headboard, which creates a unique visual and tactile finish for your rest and relaxation. The soft undulations are accentuated by sophisticated lighting that sets the mood and creates a delicate ambiance. Elevated on strong tempered-glass supports, Air features architectural wall-mounted headboards with built-in bedside tables or free-standing solutions to match the elegant 36e8, Materia or UpGlass bedside tables.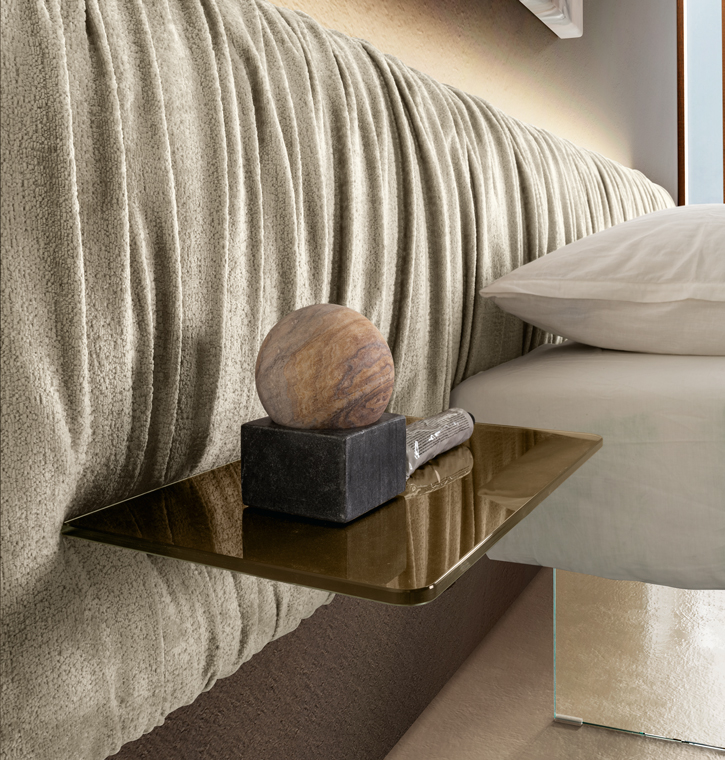 Product name
AIR REPLIS BED
Sito web ufficiale
Discover the Air Replis Bed

ACCESSORISABLE
The Air bed is designed to be functional and freely transformable: headboards, backs, shelves or bedside tables hook to any part of the frame, thanks to patented brackets, and can be freely repositioned.
LIGHTWEIGHT
The Air bed creates a new way to interpret the space. The elements have been inverted: the transparent glass supports contrast with the physicality of the surface, creating an extremely light effect.
BRAND SELECTION
OUR PRODUCTS