AIR EXTENDABLE TABLE
AN EXTENDIBLE TABLE FOR WELCOMING GUESTS.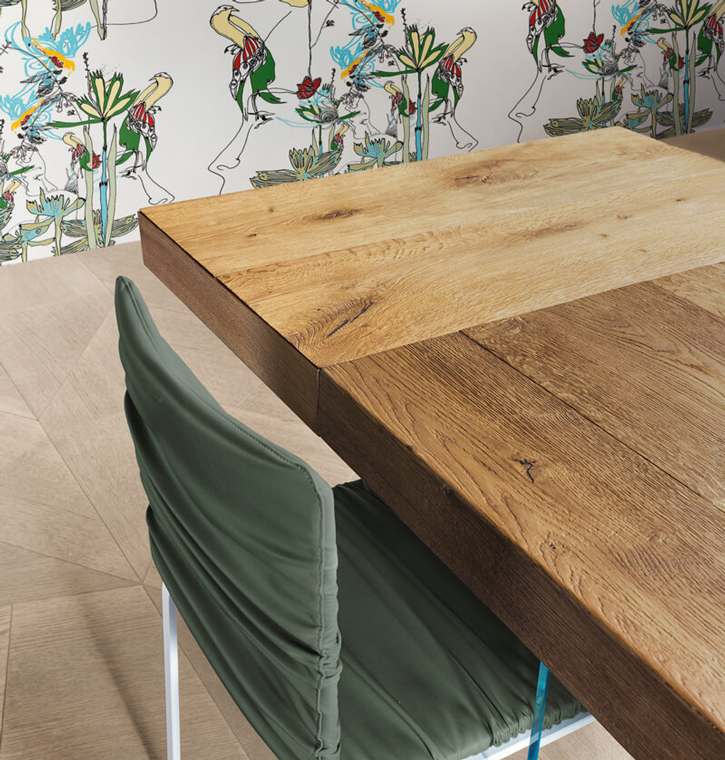 Product Overview
The extendible Air table is a table suspended on glass legs that lets you add up to four extra places at the table, thus expanding not only the table length but also the conviviality.
A perfect choice for the kitchen, dining room or living room.

The extendible Air table was designed for special moments, filled with conviviality and sharing. You can customise the table top and extensions with the same material, to create continuity in the interior, or with two different materials for an original contrast.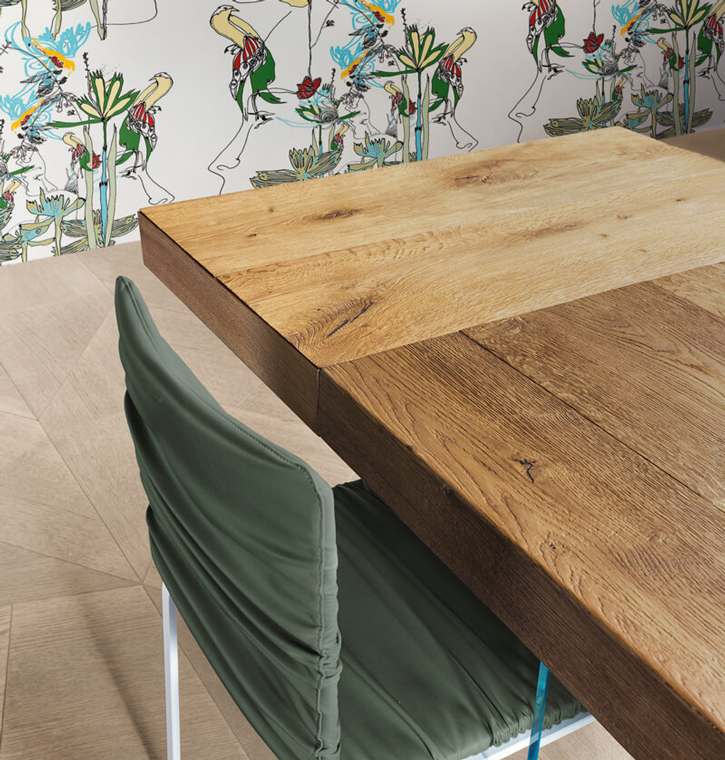 Product name
AIR EXTENDABLE TABLE
Product sheet
Configure the Air Extendable Table

Official website
Discover the Air Extendable Table

EASY TO OPEN
The extension structure, which pulls out as easily as a drawer, is attached with magnets to the extensions of the top and sides, with can be finished in Wildwood or lacquered in the LAGO hues.
TEMPERED GLASS
The tempered glass table legs are 6 times stronger than normal glass and extremely resistant to bumps, sudden changes in temperature and heat.
EVEN MORE LIGHT
The glass table base lets all of the light filter through, adding extra luminosity to the room. The optical effect is stunning, with the table top seeming to float in the air.
BRAND SELECTION
OUR PRODUCTS