36e8 GLASS TV UNIT
DEFINED, SOPHISTICATED FORMS.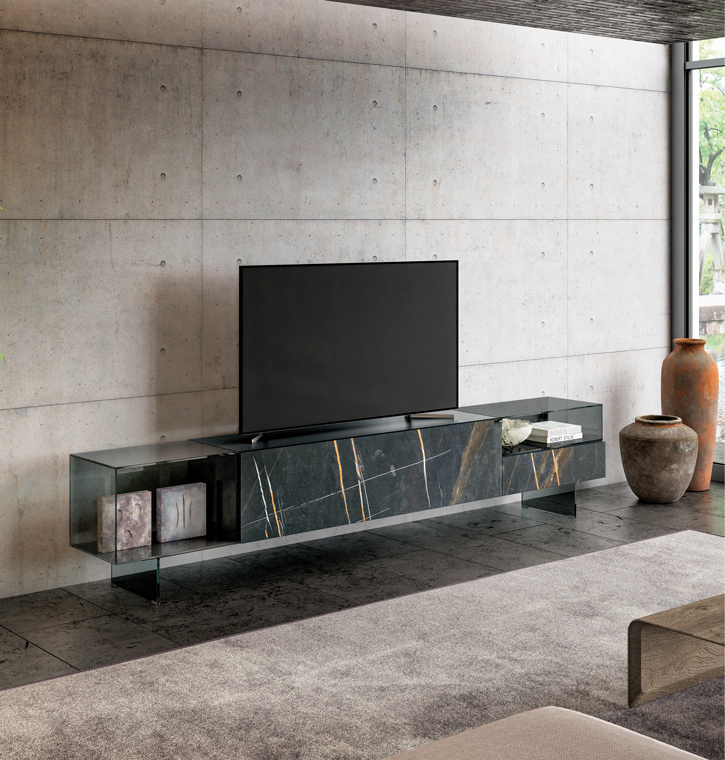 Product Overview
The elegant, modern 36e8 Glass TV unit catches the eye with its see-through glass storage units in Extrachiaro, Fumé Grigio or Fumé Bronzo, adding a practical feature as well as decorative detail to the living room. Linear compositions with a sleek design are brought to life with eclectic mixtures of materials and finishes, all thanks to LAGO's textured XGlass, Wildwood and 32 colour finishes. These TV units offer stylish possibilities when it comes to creating your composition, giving your living room an original stamp.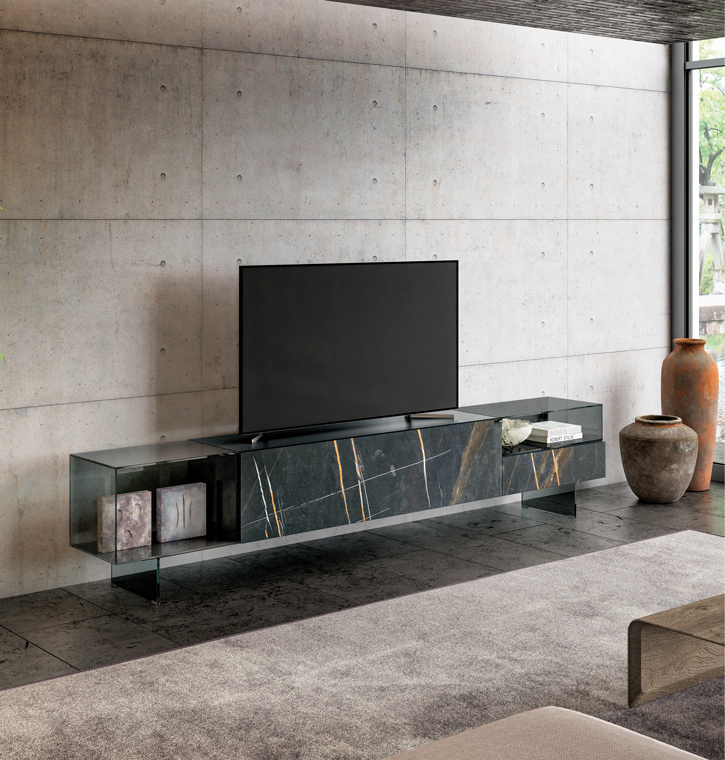 Product name
36e8 GLASS TV UNIT
Official website
Discover the 36e8 Glass Tv Unit

GLASS STORAGE UNITS
The Extrachiaro, Fumé Grigio or Fumé Bronzo tempered-glass storage units feature a sleek 45° finish that testifies to the artisanal excellence applied to create them.
NOBLE MATERIALS
Finishes in polished or matt glass and XGlass, and Wildwood. A range of outstanding materials for modern TV units with striking, contemporary style.
BRAND SELECTION
OUR PRODUCTS