36e8 GLASS CONSOLE
A MODERN ENTRANCE CONSOLE UNIT WITH AN ELEGANT DESIGN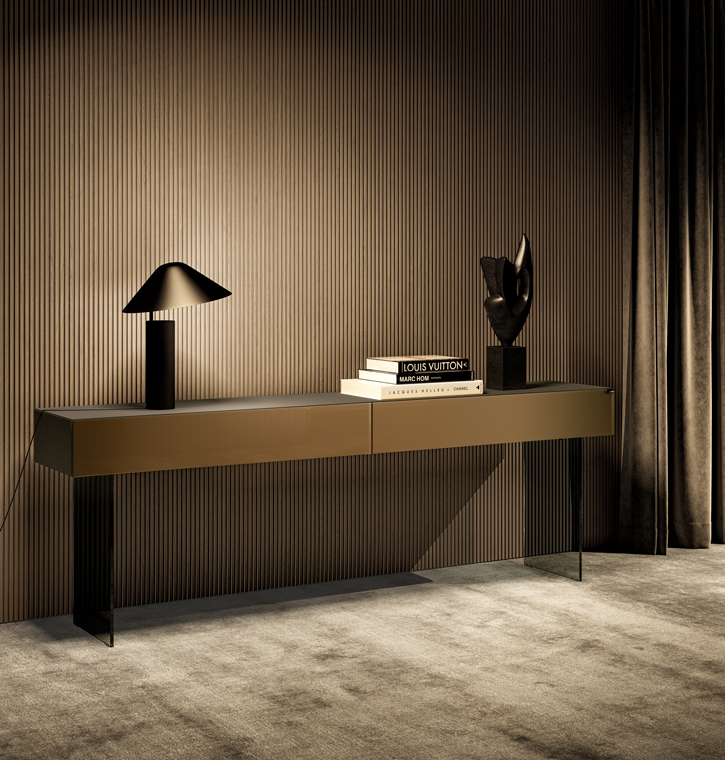 Product Overview
Standing on solid tempered-glass supports or mounted on the wall, the modern 36e8 Glass console units provide elegant glass storage space with a slick 45° build, and lighting to enhance the look. Versatile solutions for any entrance and interior context with a design that is both sophisticated and functional.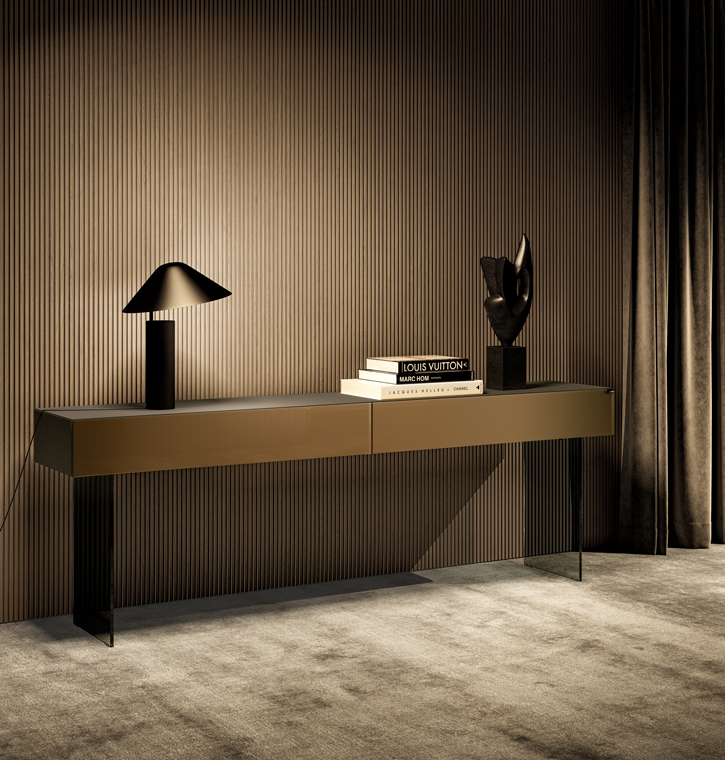 Product name
36e8 GLASS CONSOLE
Official website
Discover the 36e8 Glasss Console

CAPTIVATING SEE-THROUGH EFFECTS
The glass storage space and smoked glass Fumé legs on this entrance console unit represent a sophisticated form of expression. They enhance the wall space and make the room truly unique.
AN OUTSTANDING BUILD
Alongside the warm, heritage-feel Wildwood storage volume, this glass storage space with a 45° cut creates a sophisticated textural impact.
BRAND SELECTION
OUR PRODUCTS