30MM WALL UNIT
WHETHER FLOOR-STANDING OR WALL-MOUNTED, THIS FEATURE UNIT MAKES FULL USE OF THE AVAILABLE SPACE.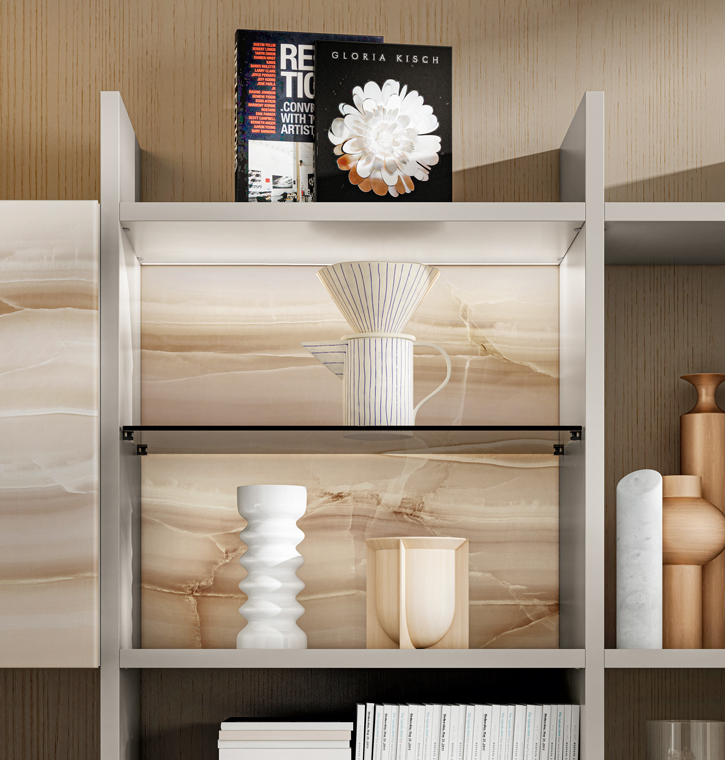 Product Overview
Flexibility and lightness inspire 30mm, an accessorised wall drawn by a line, which can be integrated with 36e8 units to make best use of every single centimetre.

A patented system for attaching it to the wall is built into its side, making it the first accessorised wall that can be suspended.

30mm develops in a series of totally modular compositions that, thanks to the absence of structural restrictions, adapt expressive dynamic shapes to any space and decor.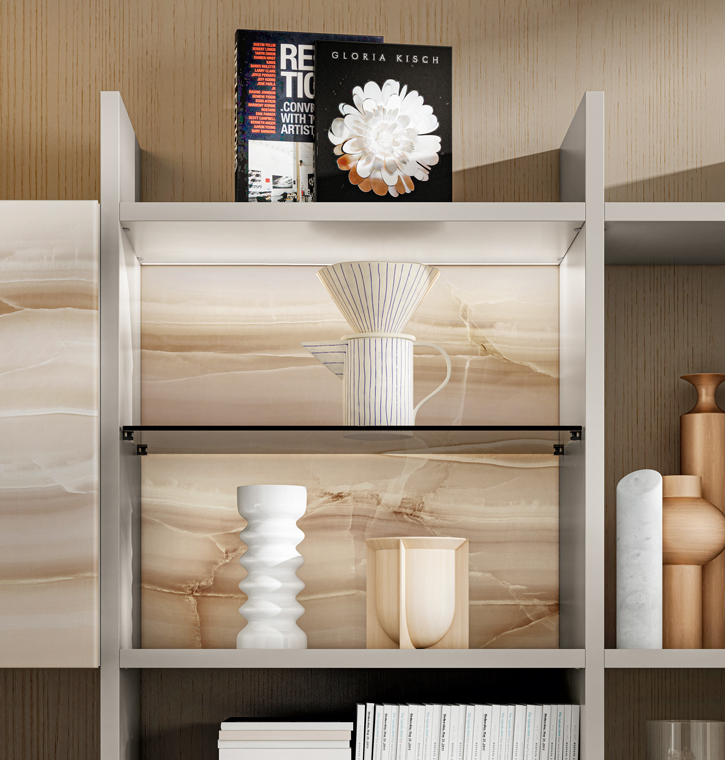 Product name
30MM WALL UNIT
Official website
Discover the 30mm Wall Unit

GLASS DISPLAY CASES
Enhance your feature wall units with elegant, glass display cases you can customise, thanks to the modular configuration of the 30 mm model and the creative freedom offered by XGlass.
CUSTOMISABLE BACK PANELS
Elegant back panels in striking materials reveal themselves between the shelves, and are enhanced by the LED lighting built into the product.
EXPRESSIVE FREEDOM
This modular feature wall has no structural restrictions and can be perfectly integrated with the 36e8 collection to create functional, highly customised feature wall units .
BRAND SELECTION
OUR PRODUCTS