30MM SHELVING
A CUSTOM BOOKCASE FOR CREATING DYNAMIC, EXPRESSIVE DESIGNS.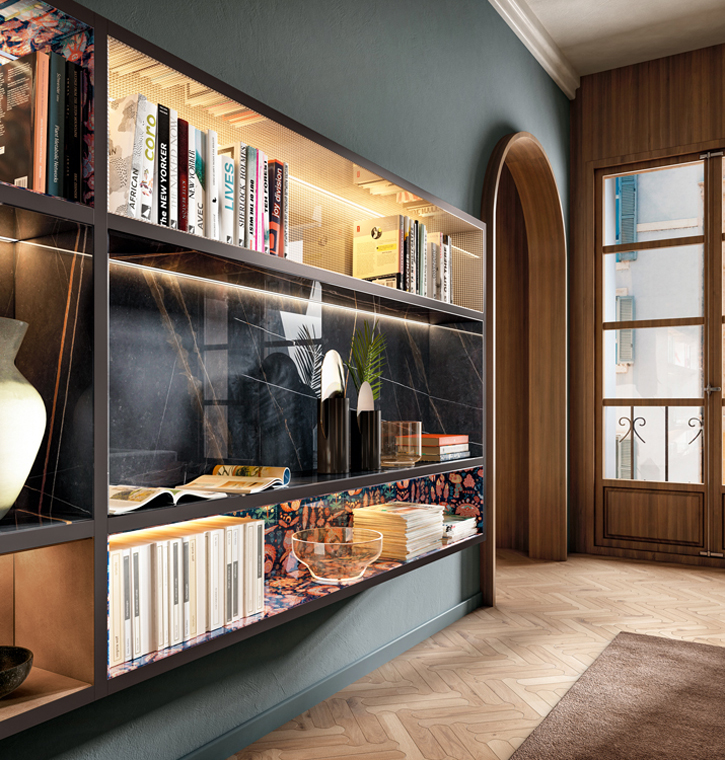 Product Overview
30mm is the thickness of these bookshelves that, whether suspended or standing on the floor, can be integrated with units from the 36e8 system to create functional, modular storage solutions that make best use of every single centimetre of available space.

A patented system for attaching them to the wall is hidden in the side, making them the first bookshelves that can be suspended.

Thanks to the absence of structural restrictions, expressive dynamic shapes can be put together that adapt to any space and decor.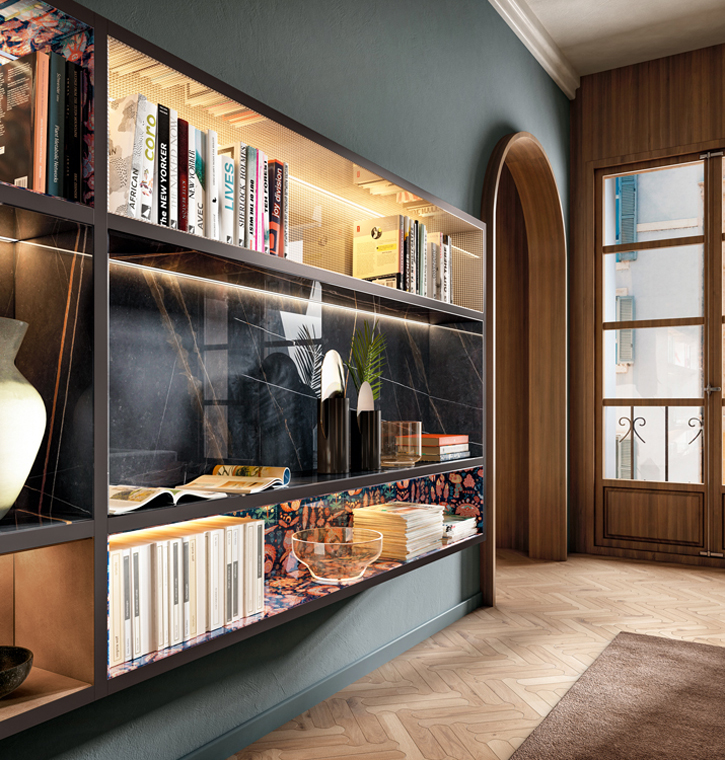 Product name
30MM SHELVING
Official website
Discover the 30mm Shelving

GLASS DISPLAY CASES
Robust, glass display cases enhance the look of the bookcase, thanks to integrated LED lighting, lacquered finishes from the LAGO palette and different XGlass materials.
EXPRESSIVE FREEDOM
The modular build of the 30mm range offers maximum freedom of expression to create practical, decorative custom bookcases.
WATER-BASED LACQUERING
The 30mm units are lacquered with water-based products to guarantee a high-end look that stands the test of time.
A FLOATING EFFECT
Create unique wall-mounted bookcases, thanks to a patented fastening mechanism hidden in the depth of the side panels.
BRAND SELECTION
OUR PRODUCTS