Brioni
Category: Sofas and armchairs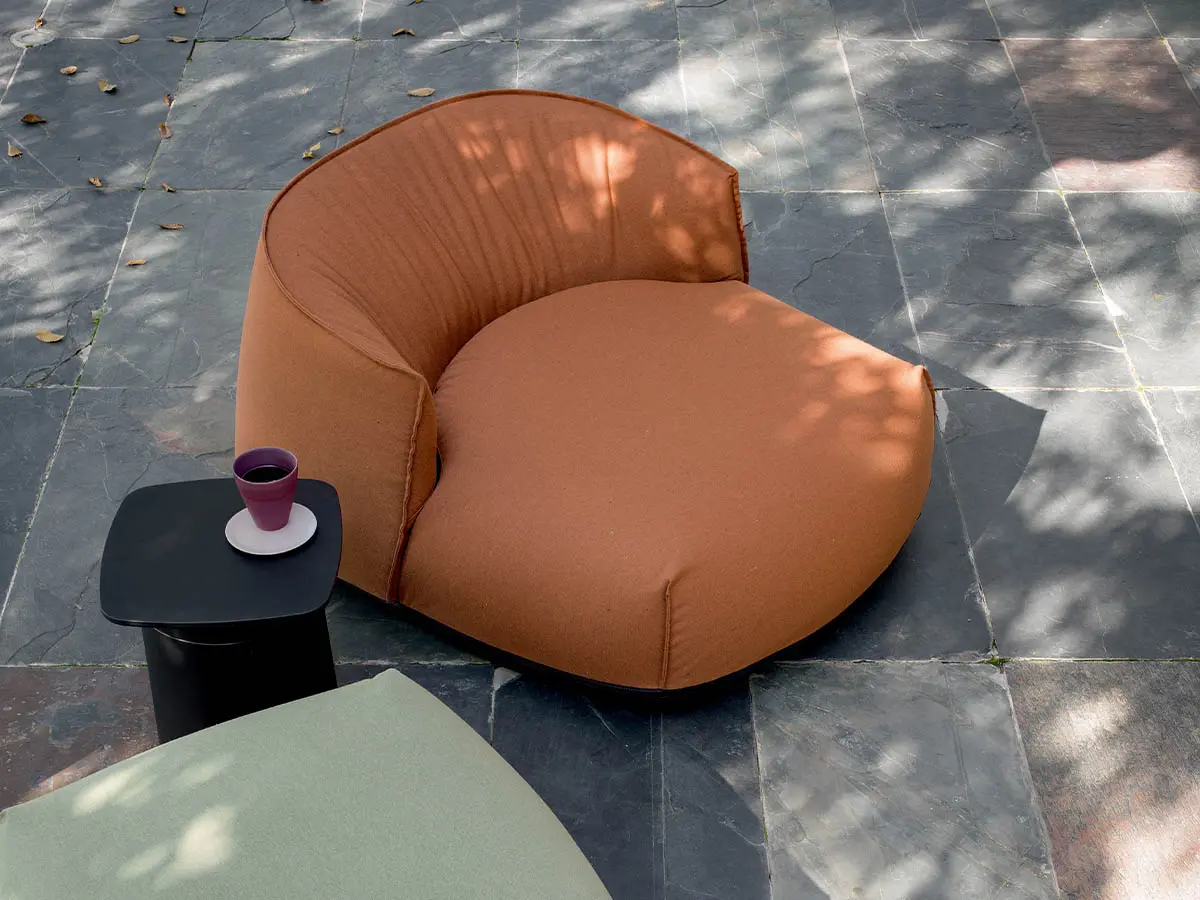 Inspired by the homonymous archipelago of the Adriatic Sea, Brioni is a collection of seats consisting of sofas, lounge armchairs, daybeds and poufs with a soft and full look, made for indoor or outdoor use.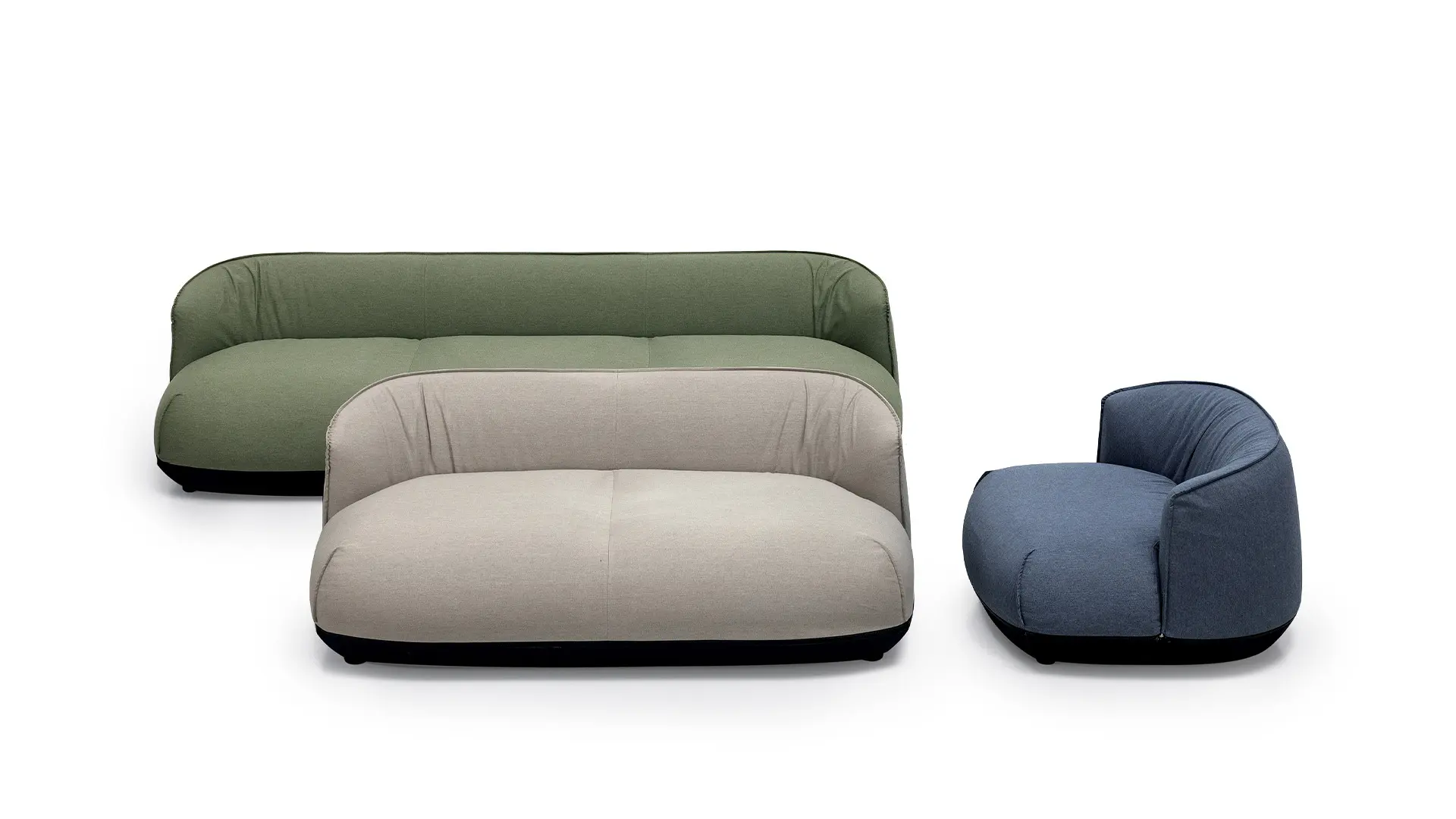 Brioni Outdoor - Their design features a dark band on the lower part that prevents direct contact between the ground and the upholstery. The upholstery is made of Sunbrella® fabric: stain-resistant, breathable, resistant to UV rays and water-repellent. They are soft and comfortable thanks to flexible polyester padding and plastic slats, enclosed in water-resistant housing. Light and easy to move, they can be used to create countless compositions outdoors, experimenting with different shapes, colours and sizes.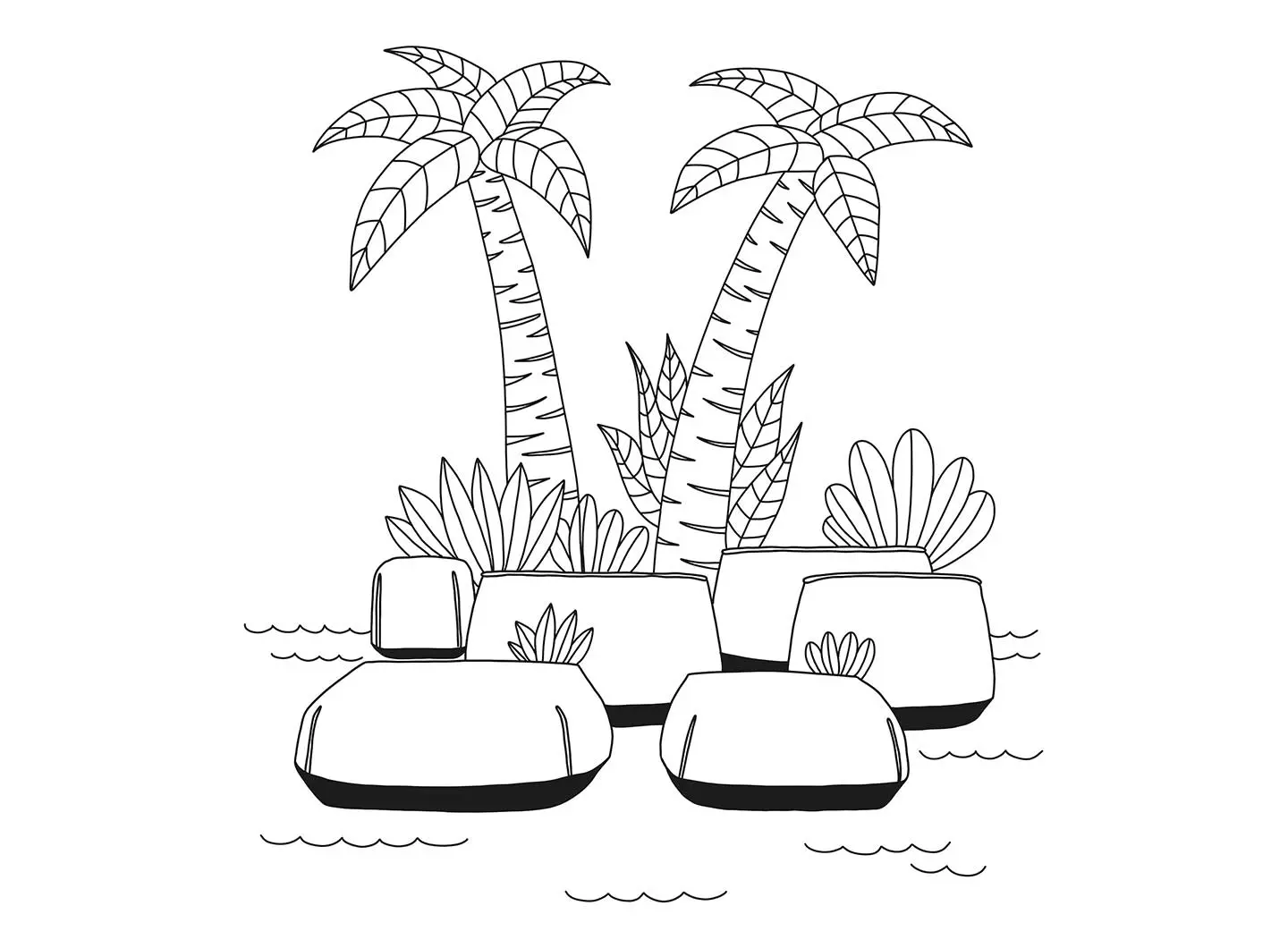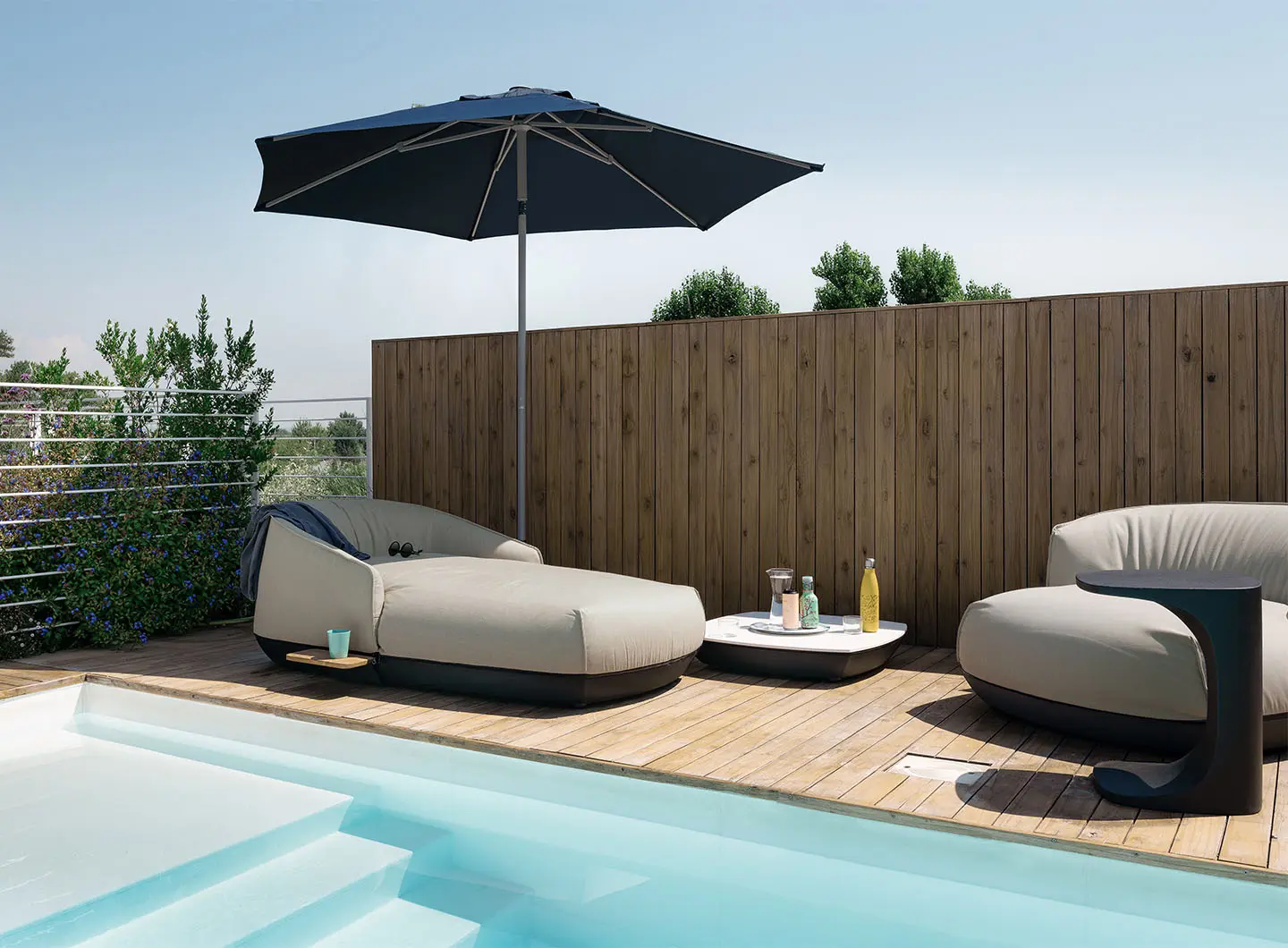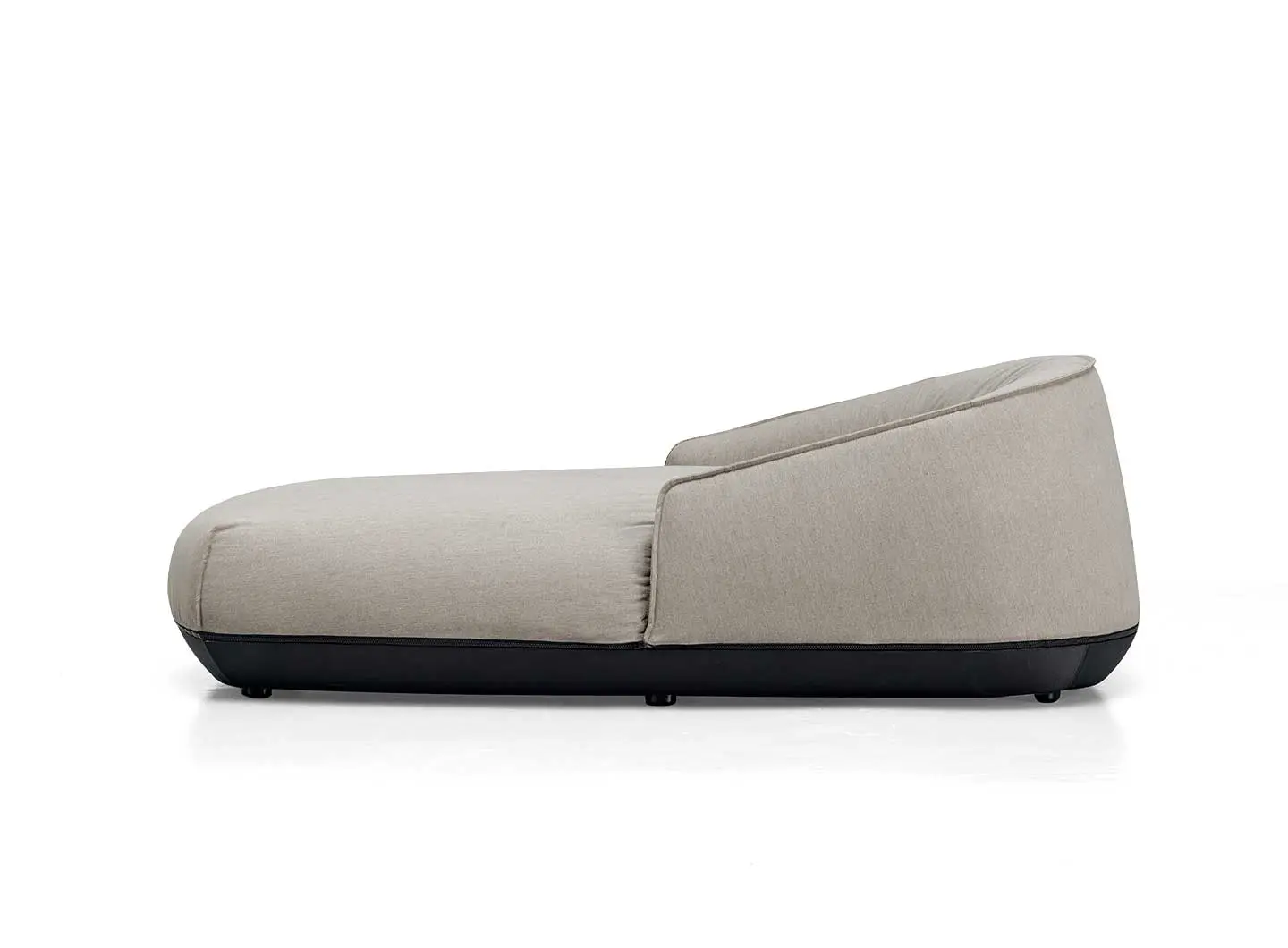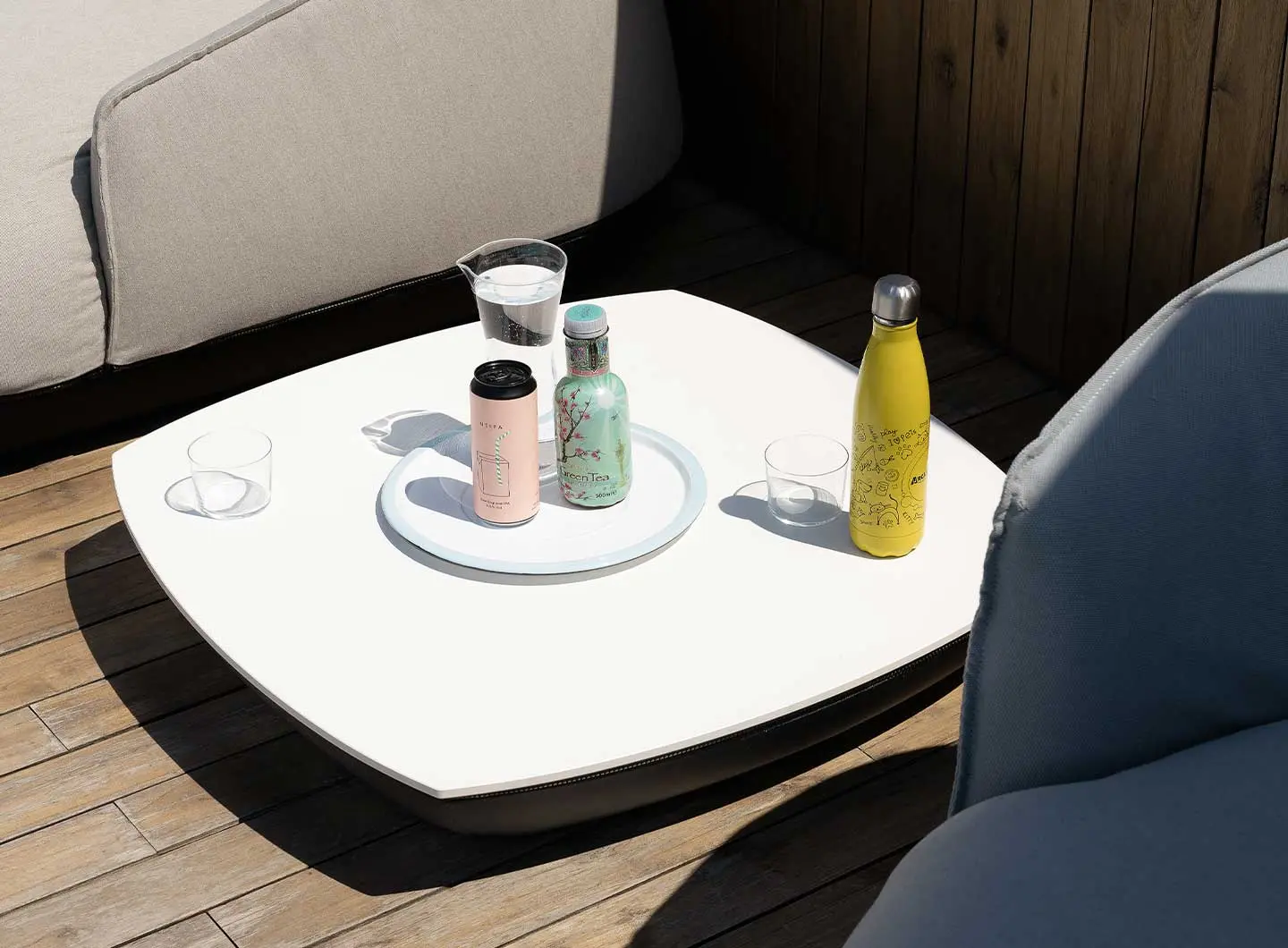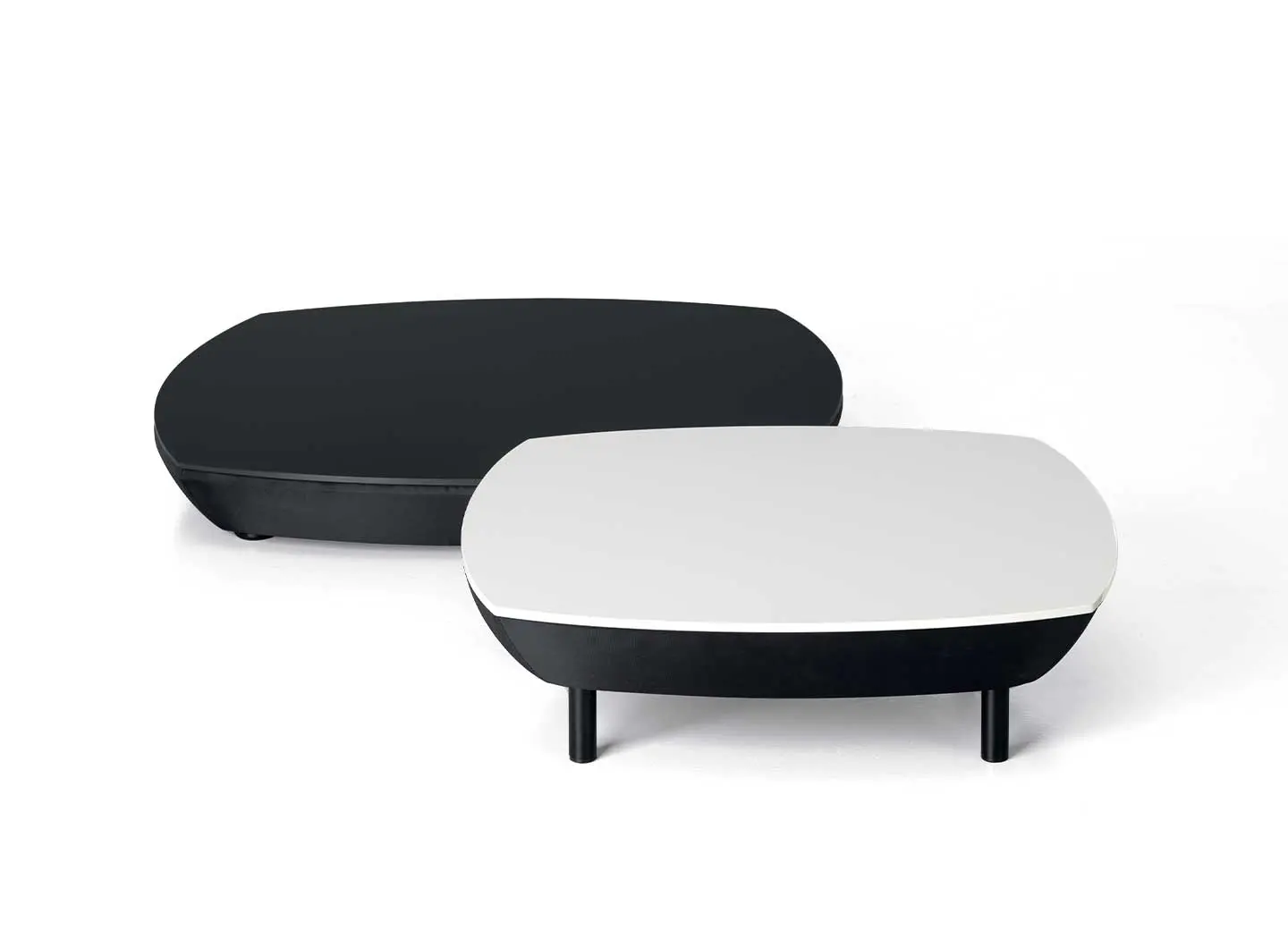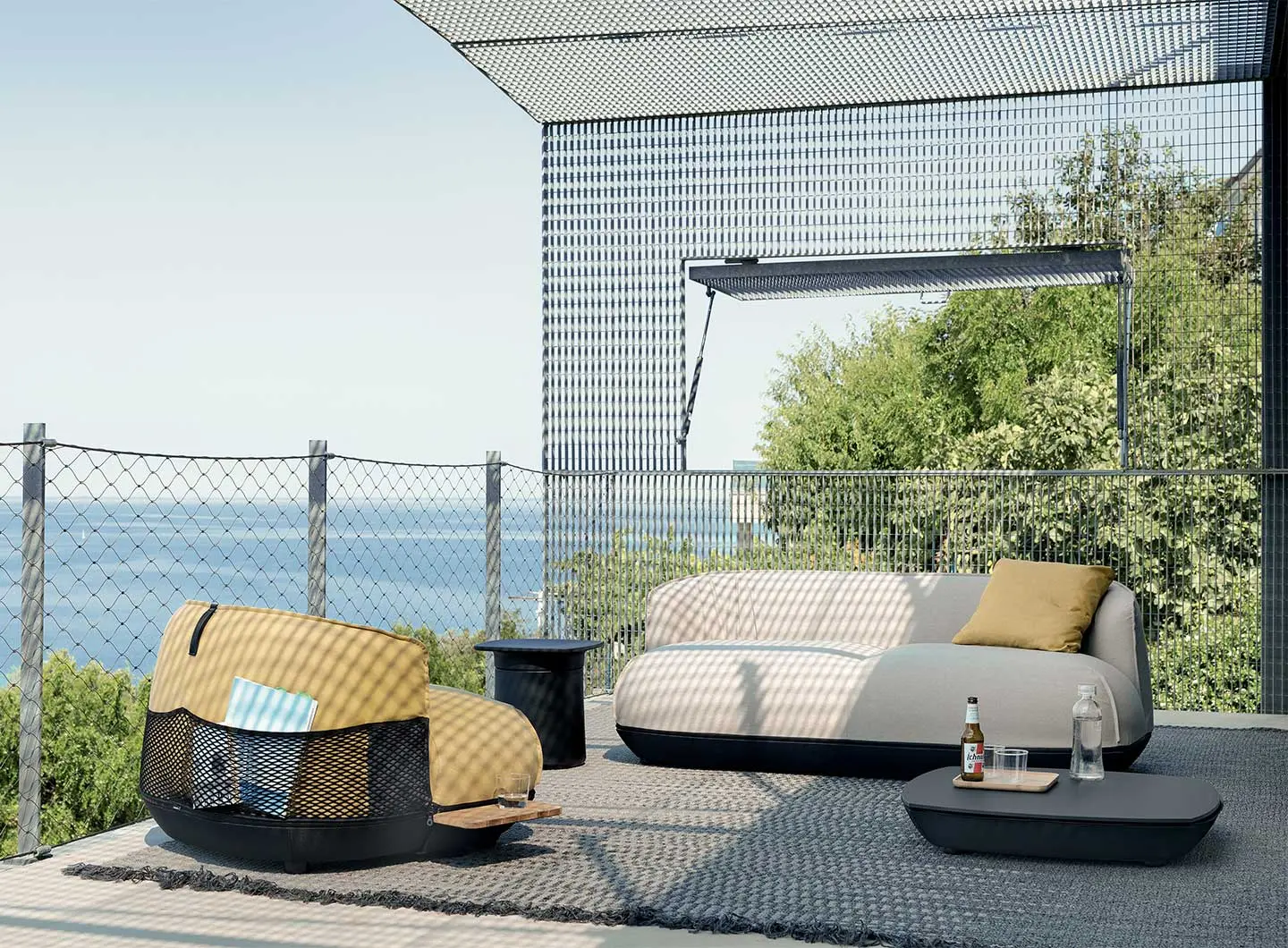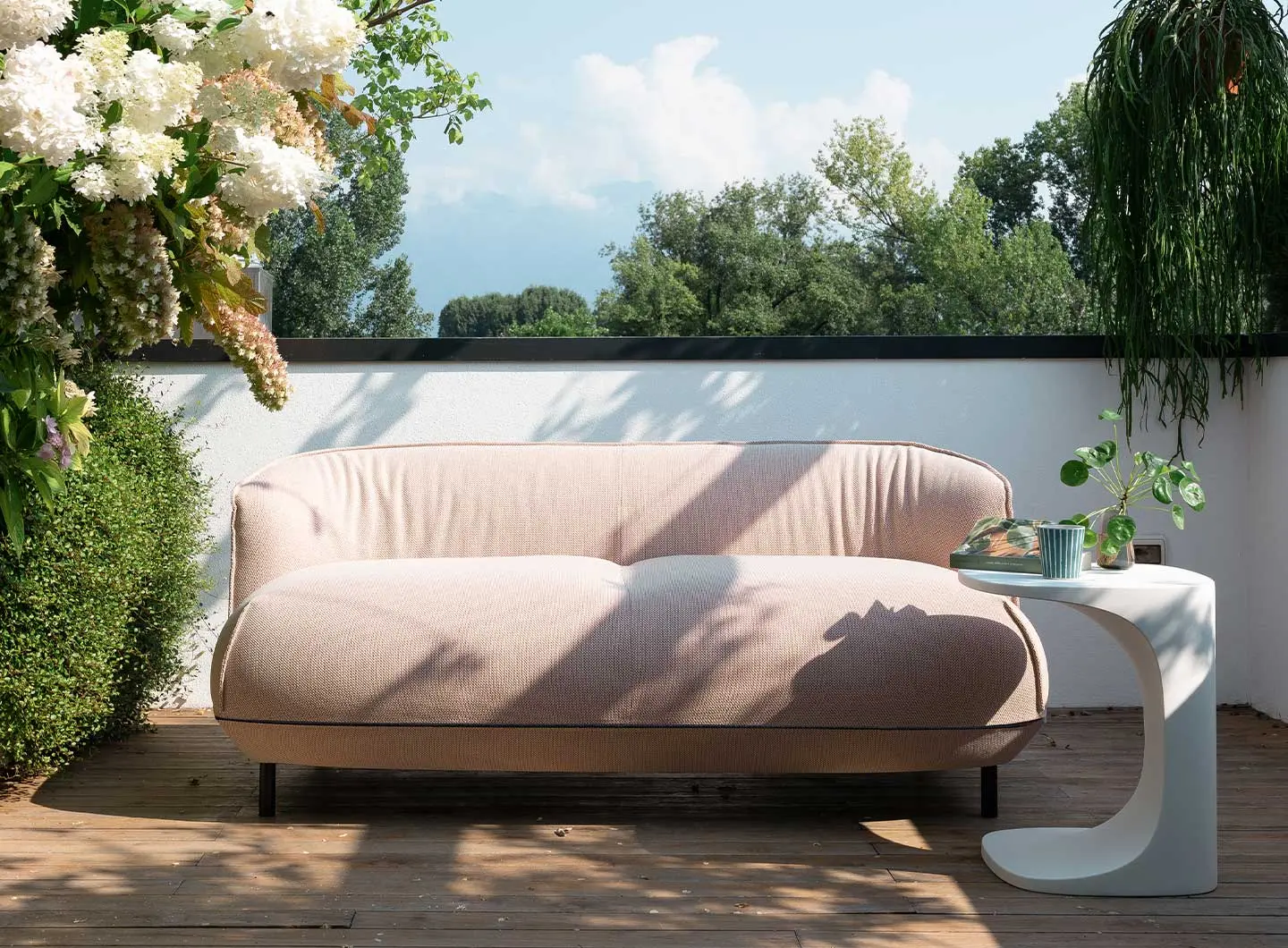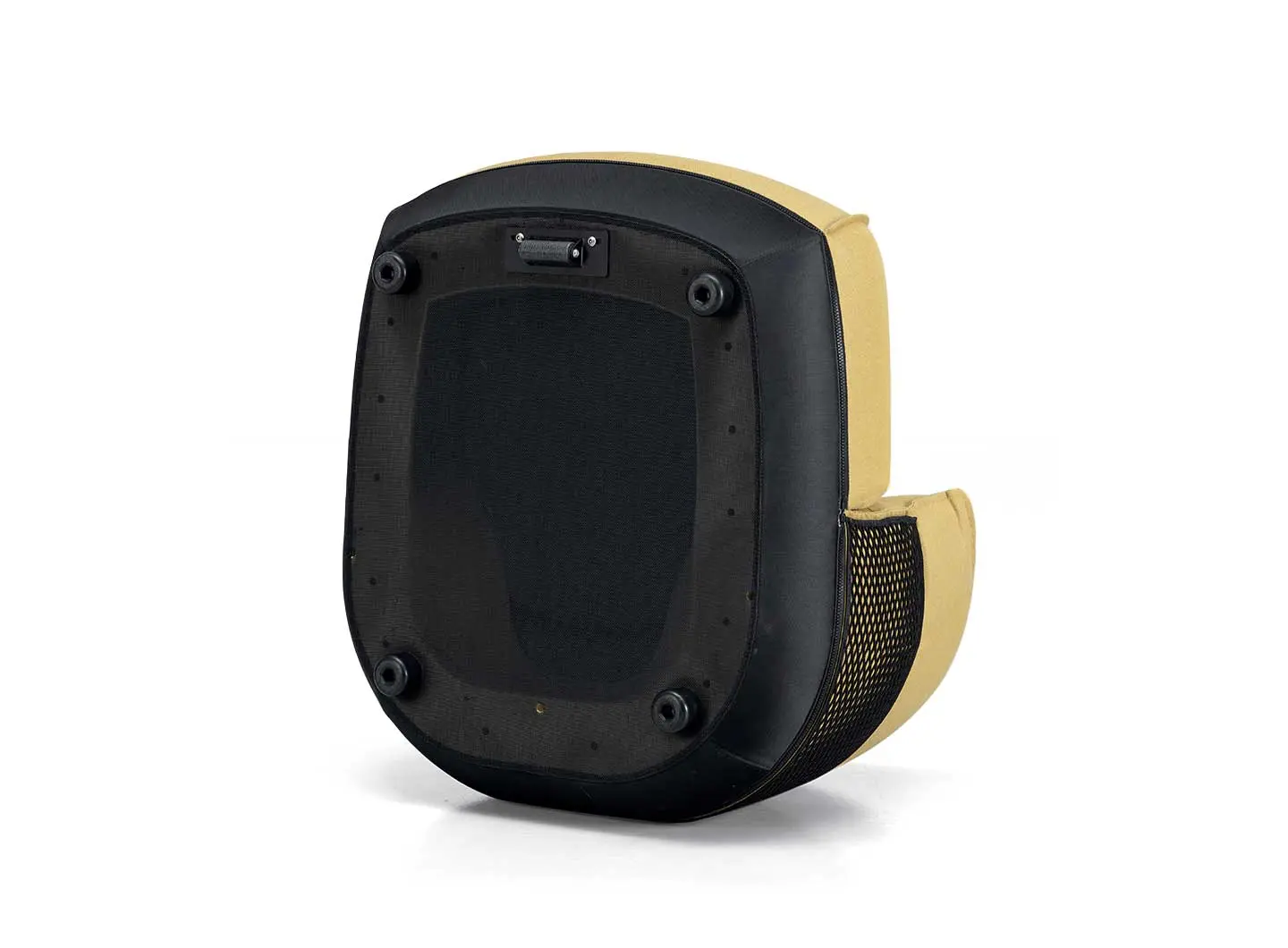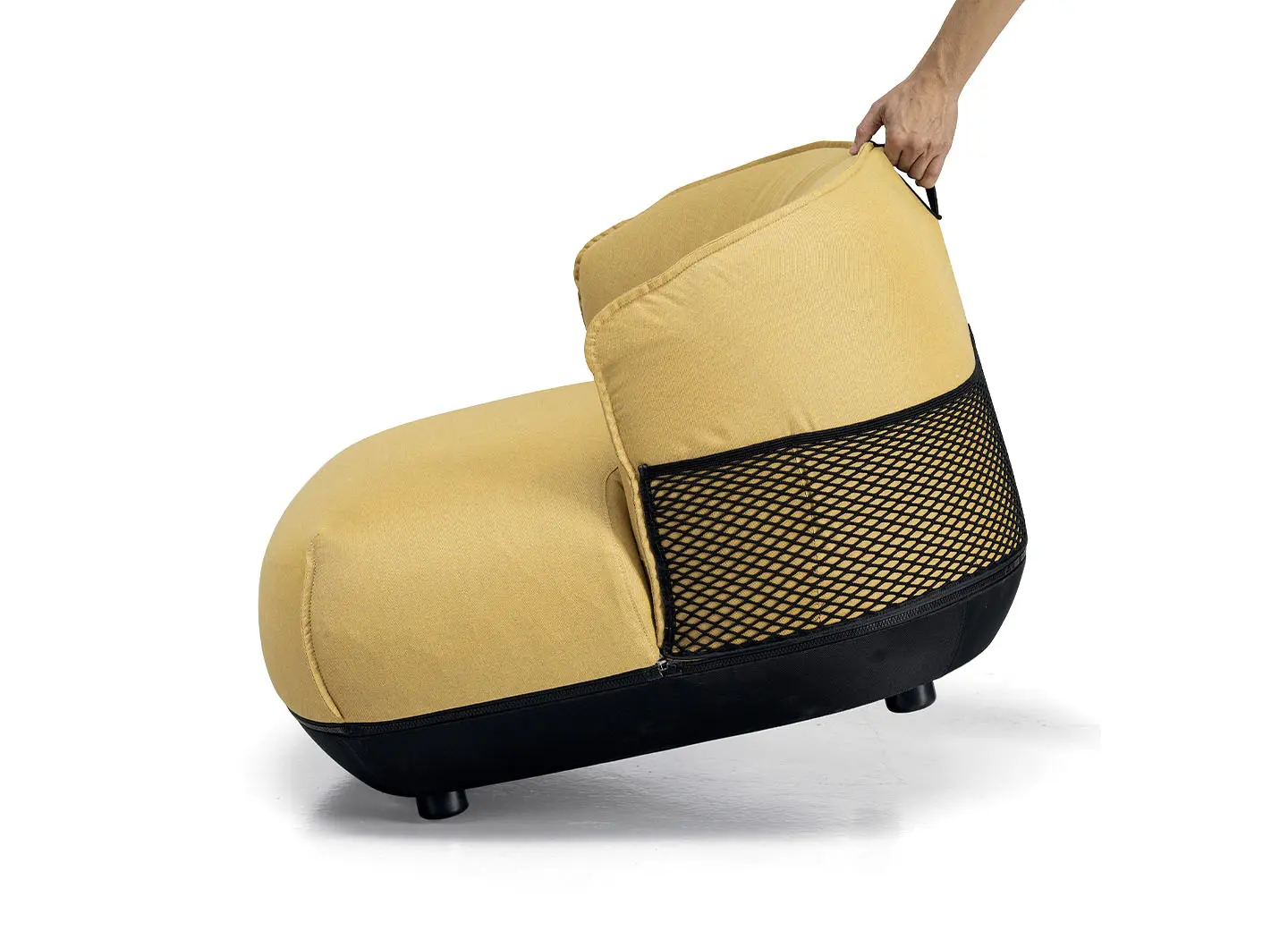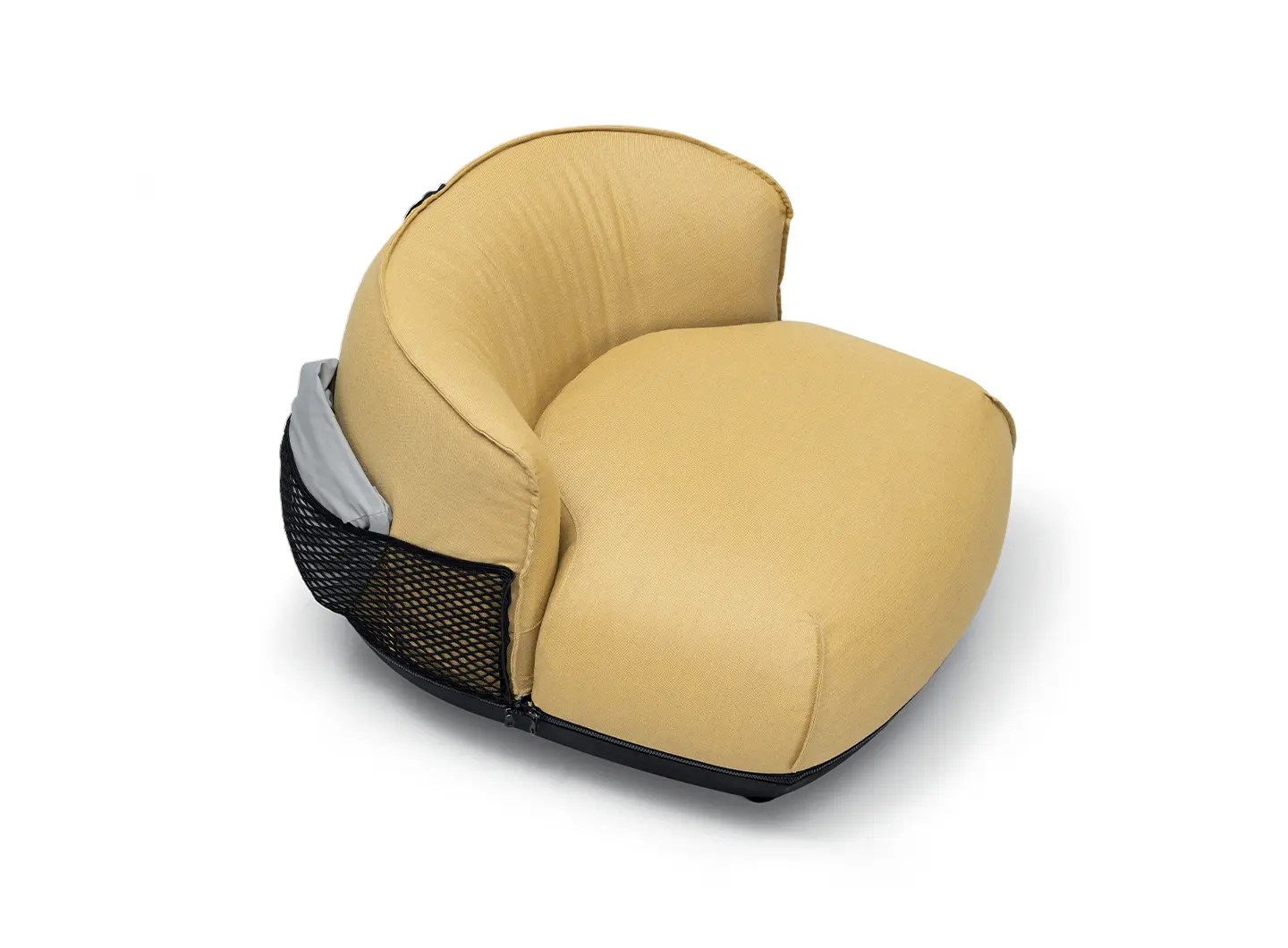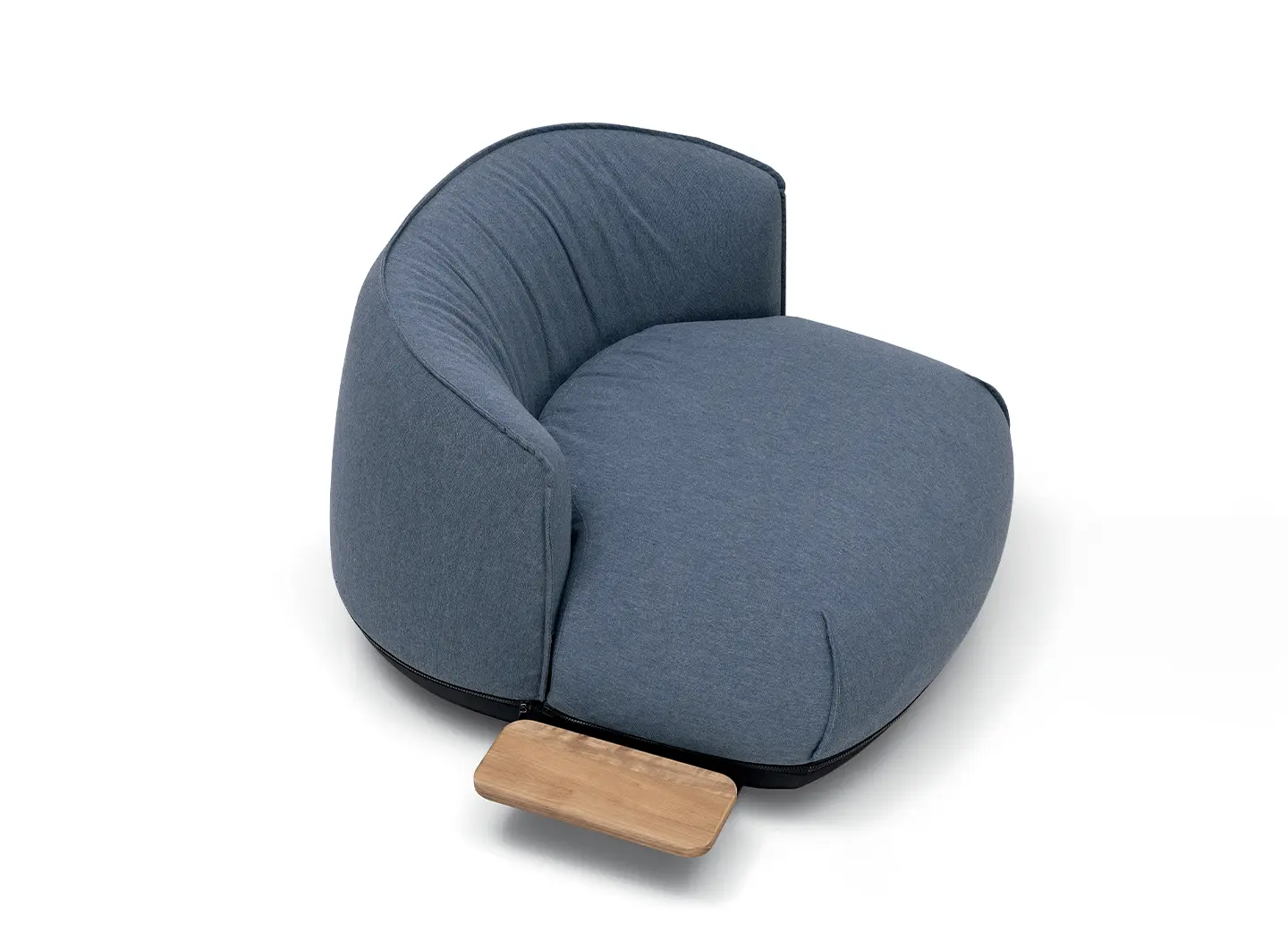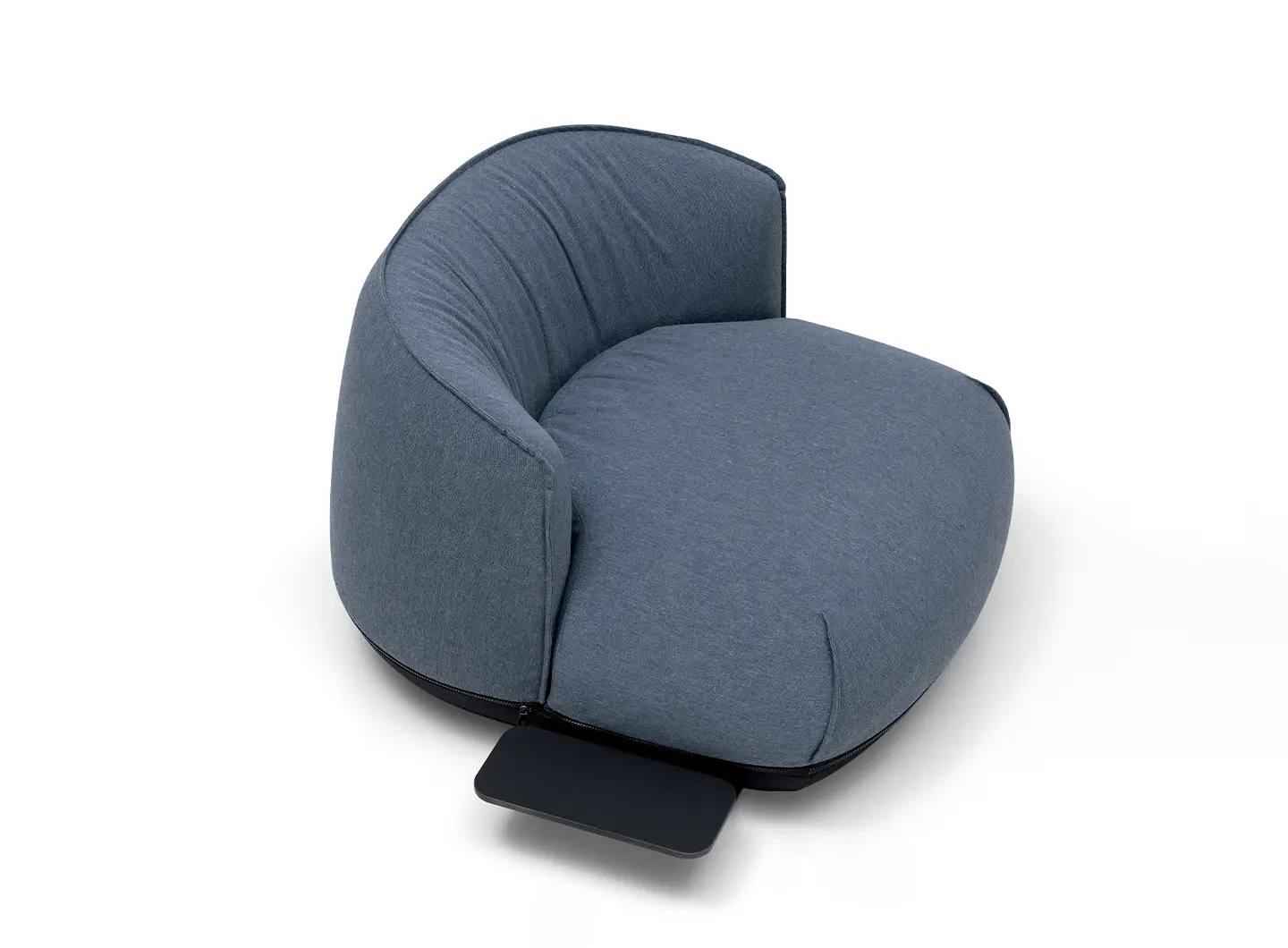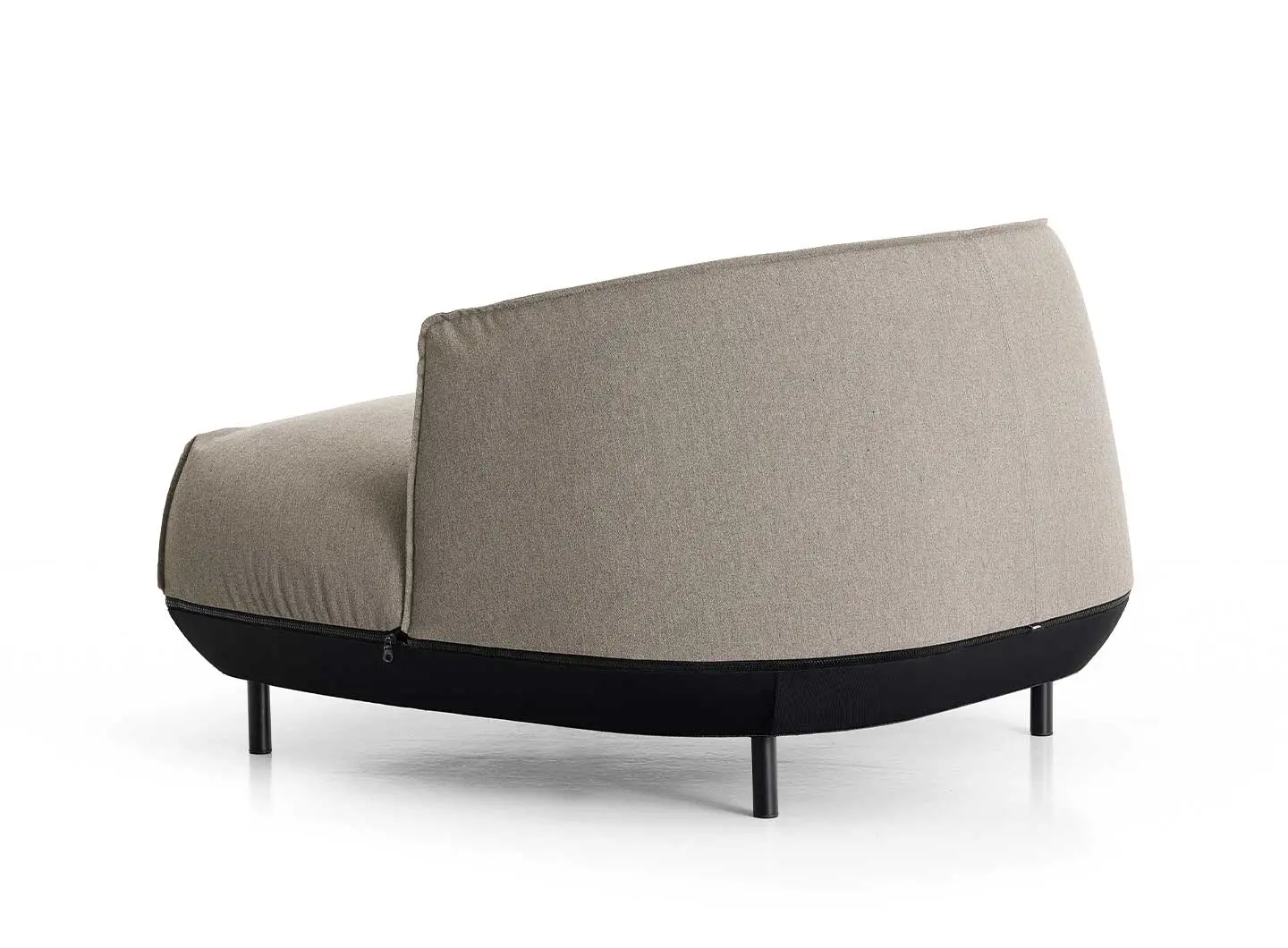 Brioni Indoor - Initially conceived for the outdoors, the six elements of Brioni were redesigned by LucidiPevere for domestic use: the entire surface of the seat is now covered in fabric or leather, without the dark lower band that avoided contact with the ground. The zipper, an aesthetic and functional detail, remains of the previous version, as well as the soft polyester padding with plastic slats. Lightweight and easy to move, the poufs are ideal next to the sofa, while armchairs and daybeds are comfortable and versatile seats that invite you to relax.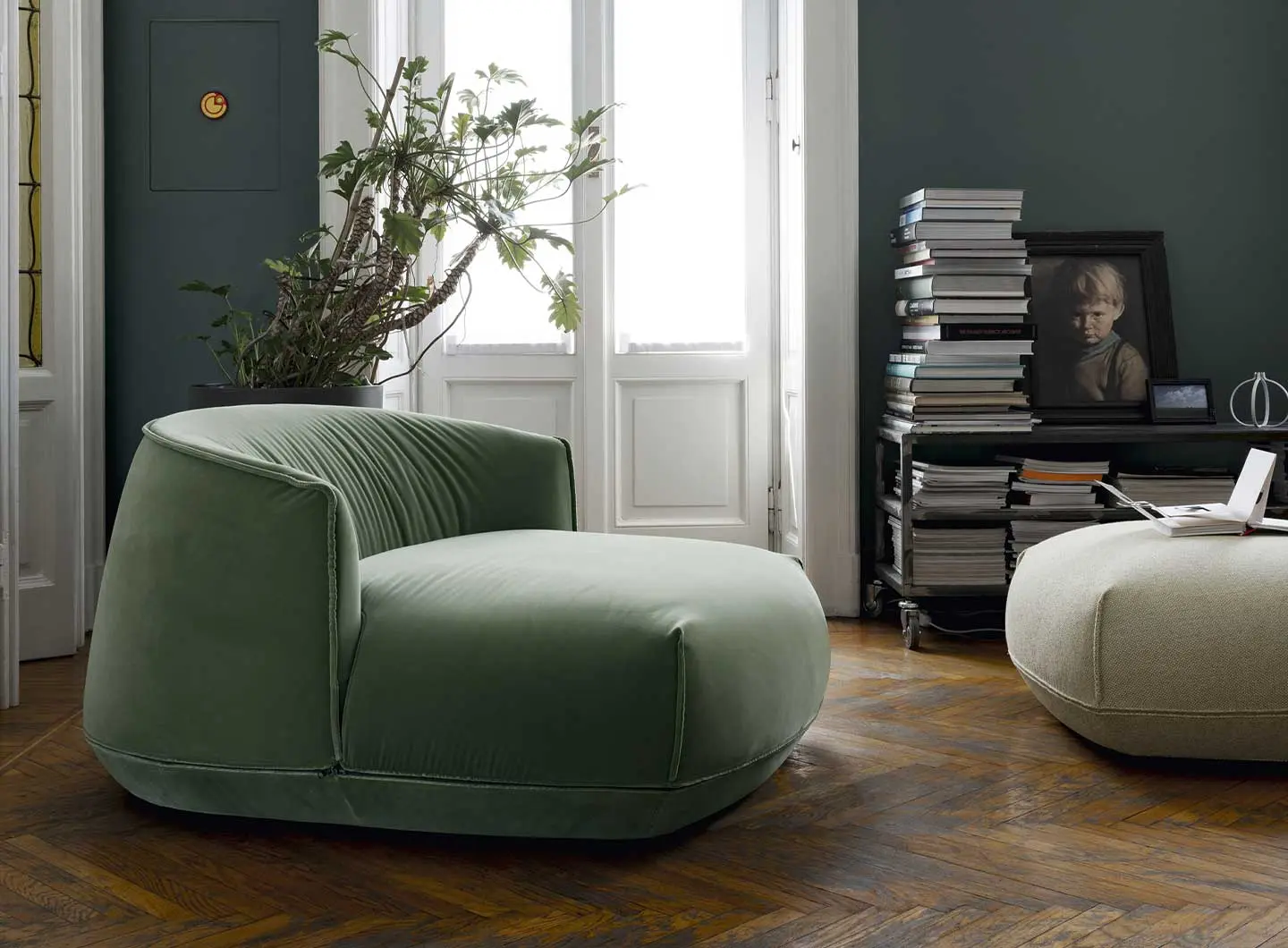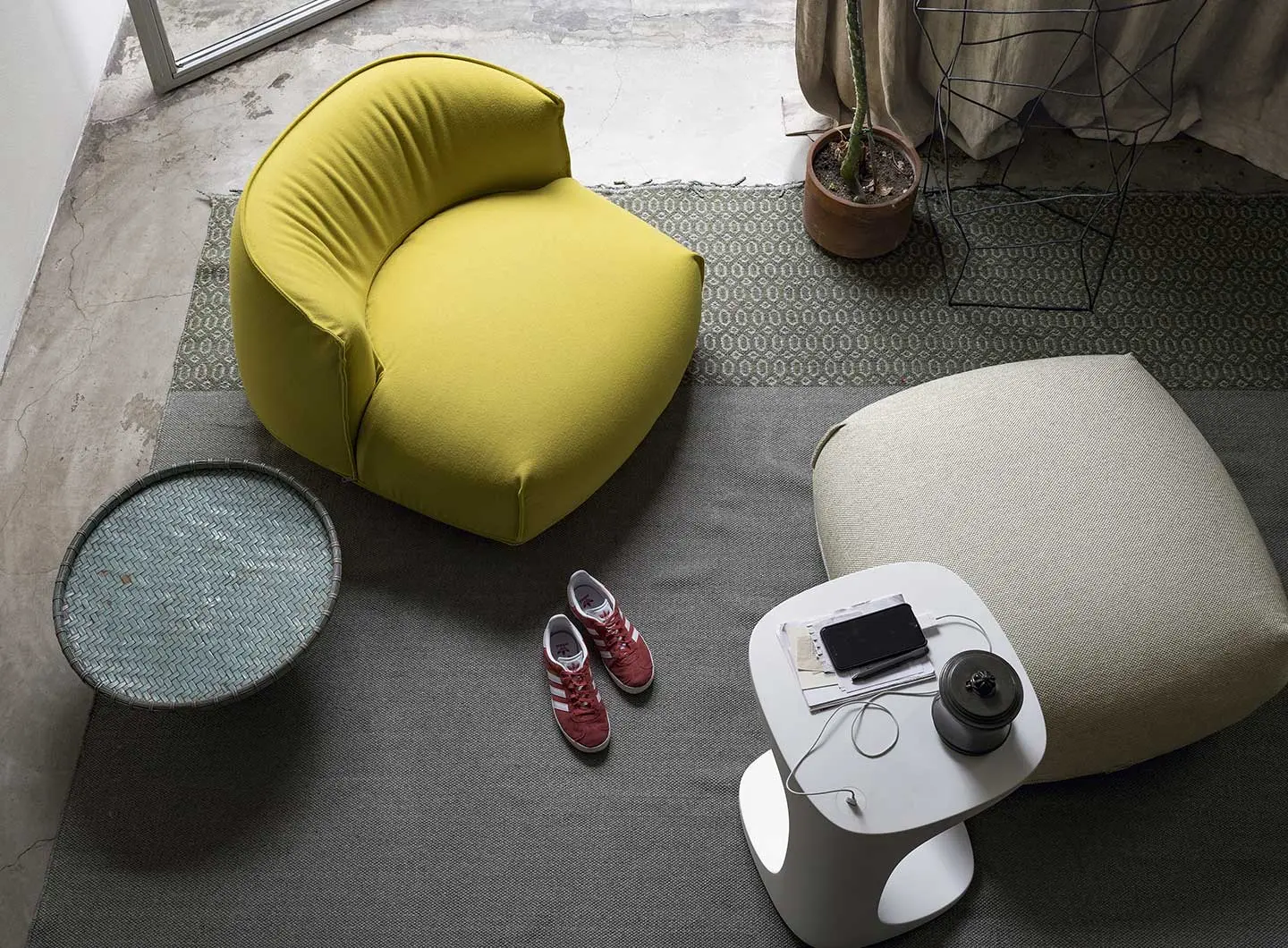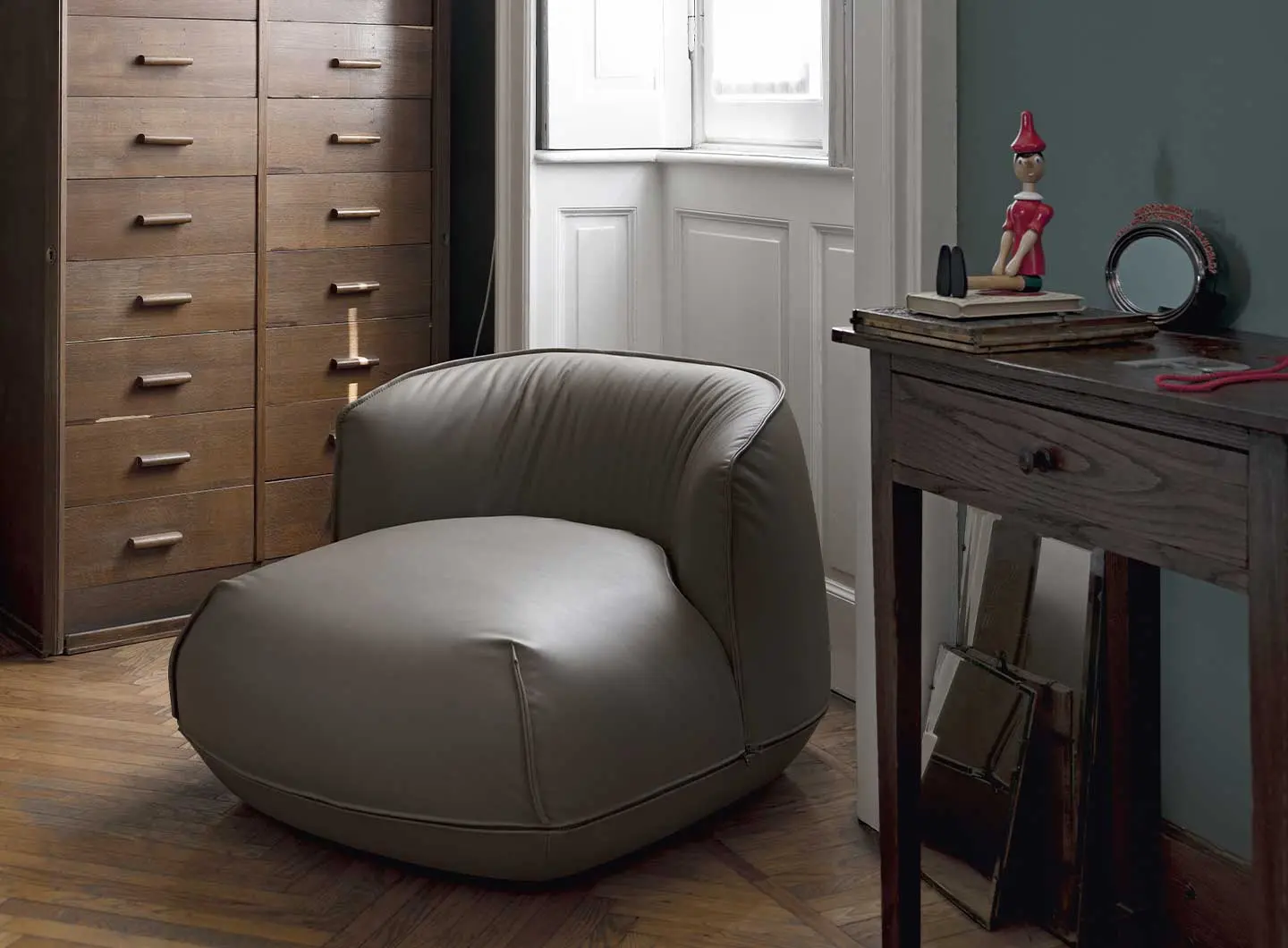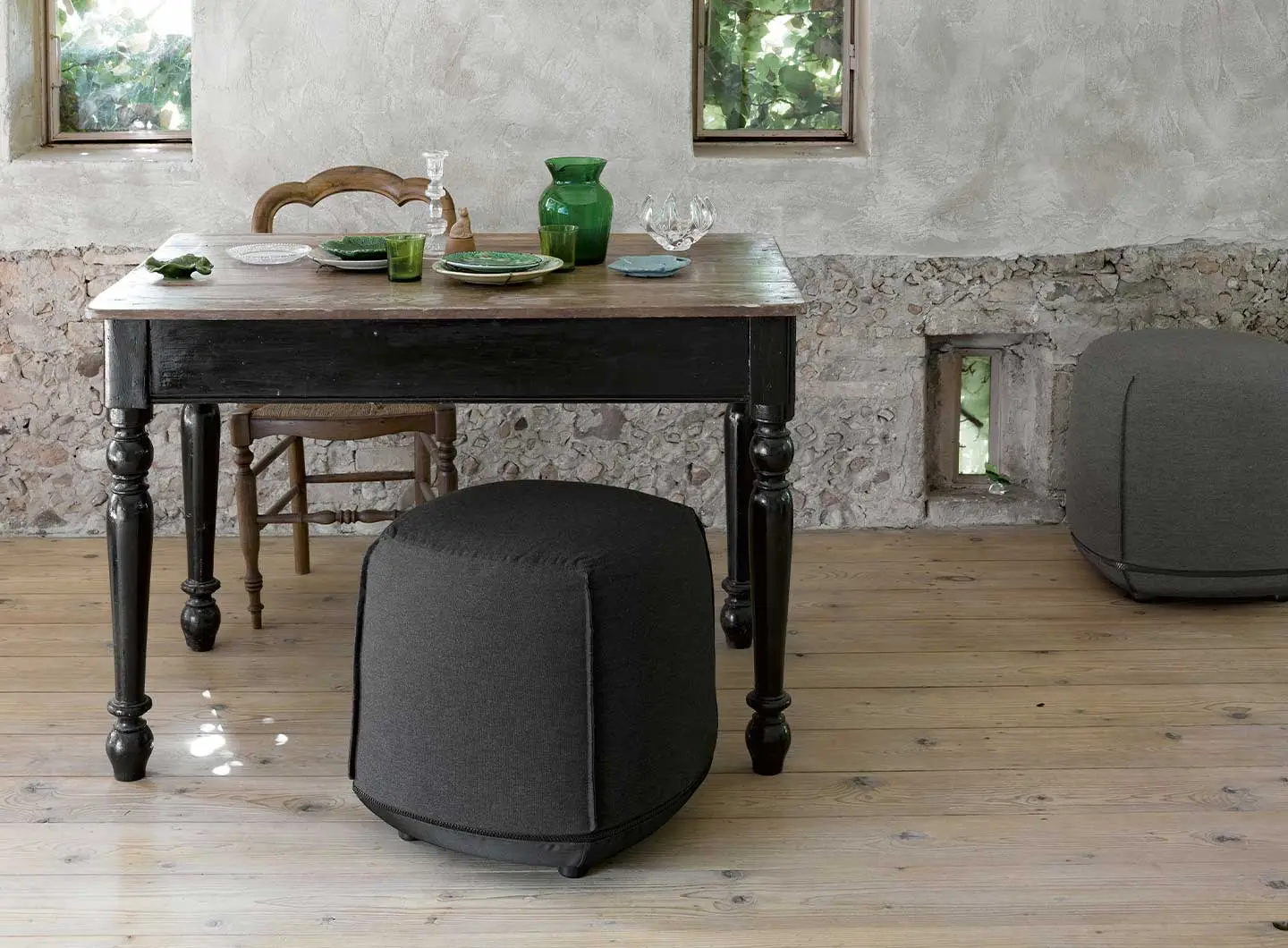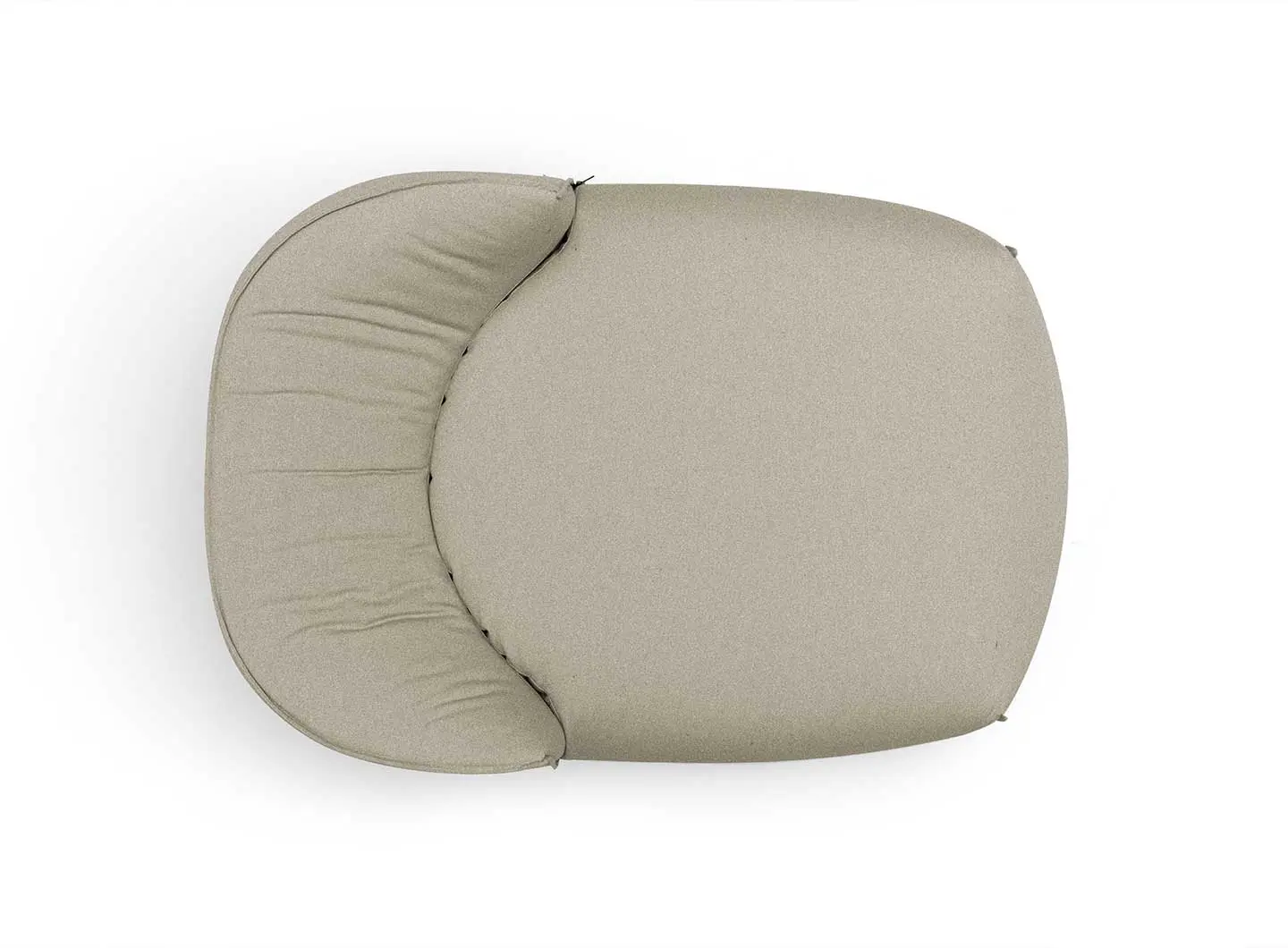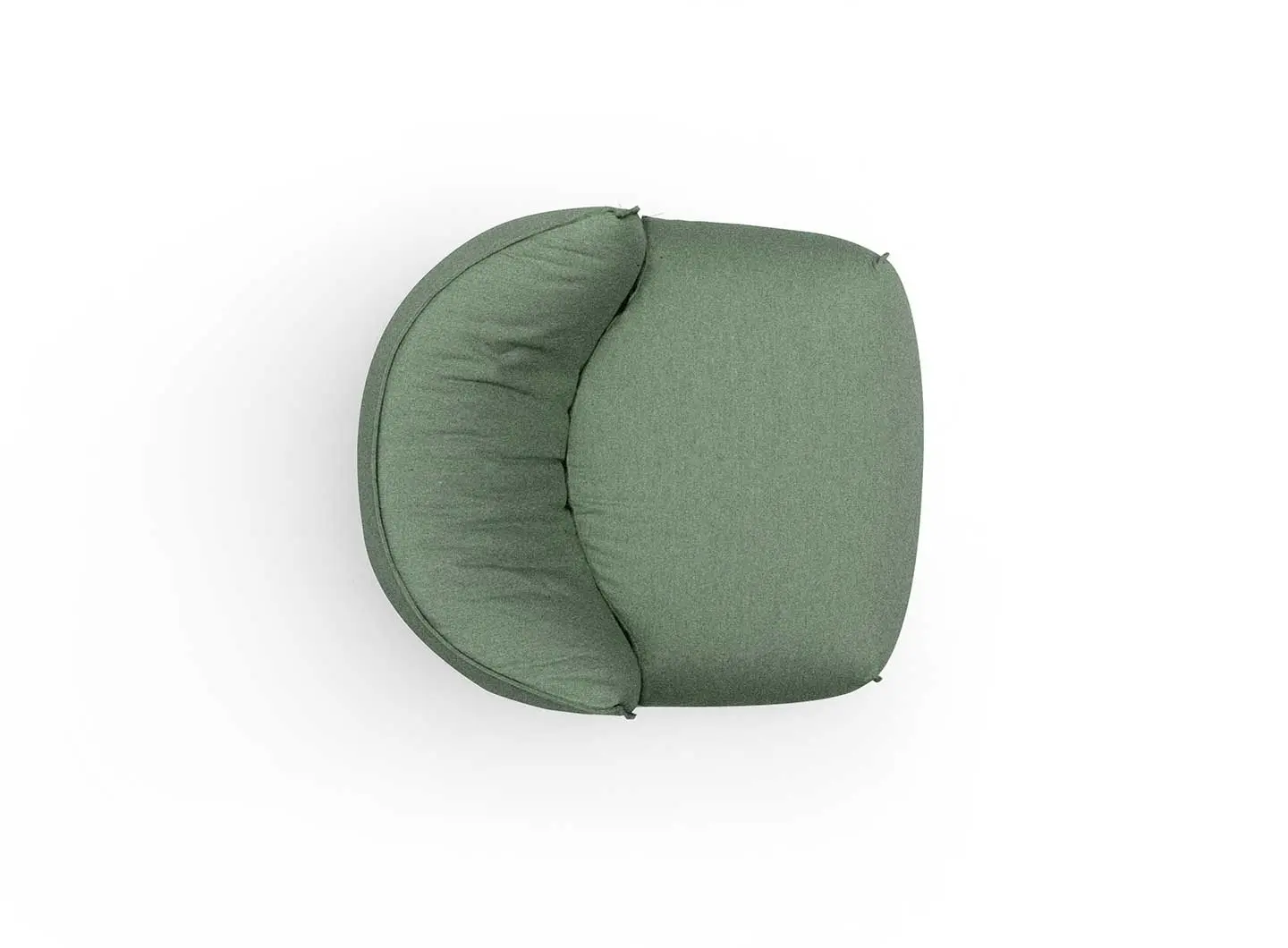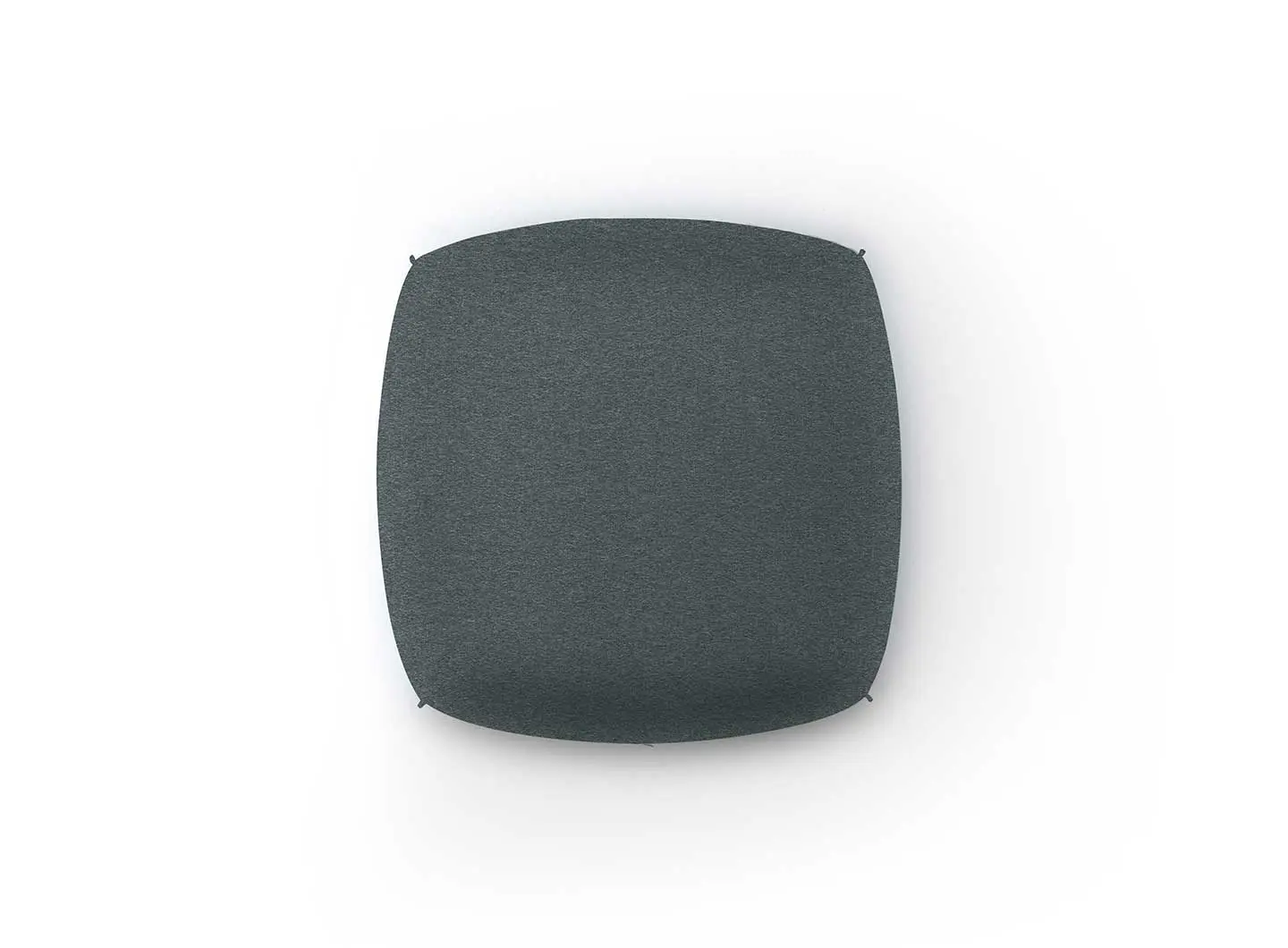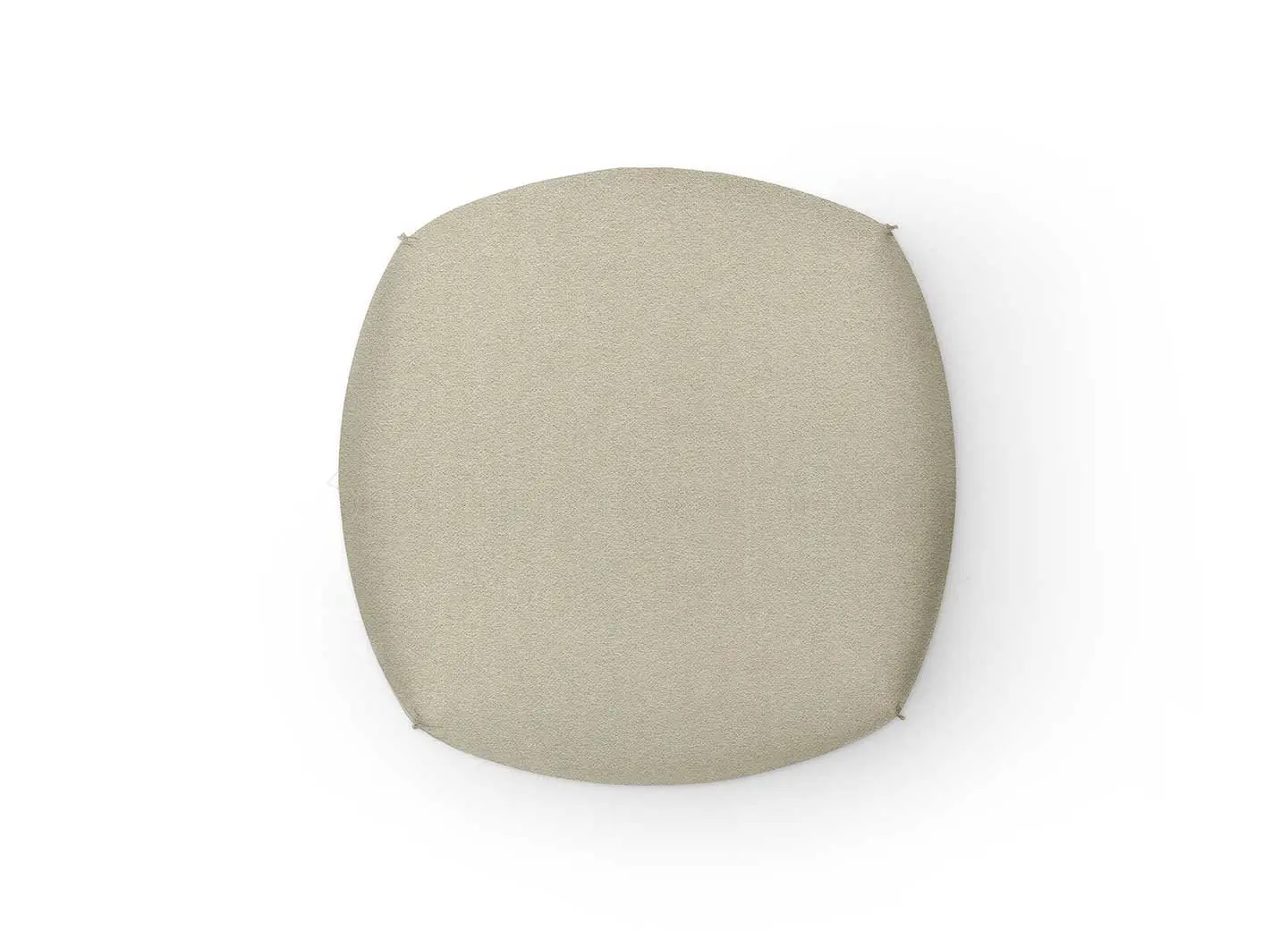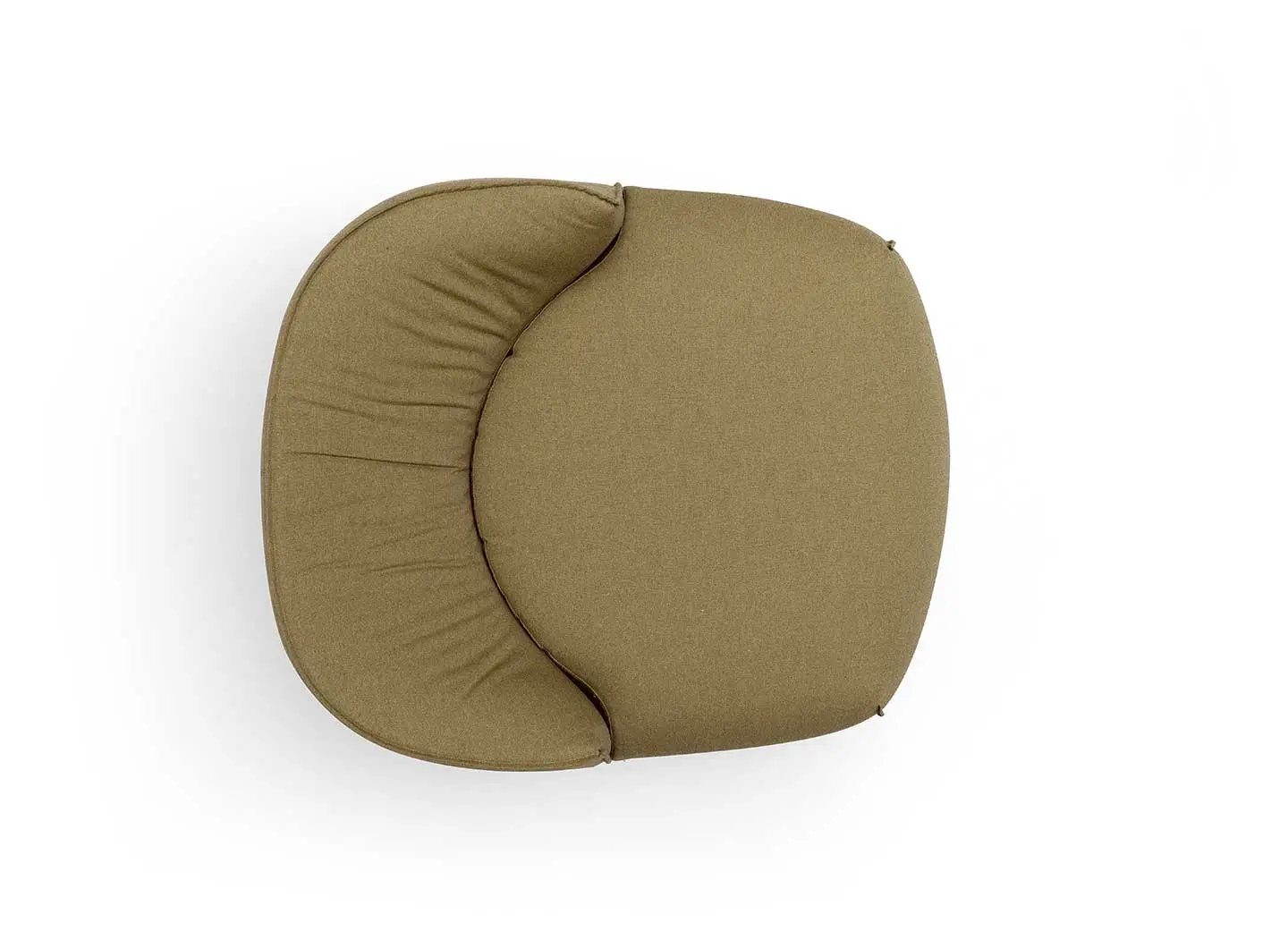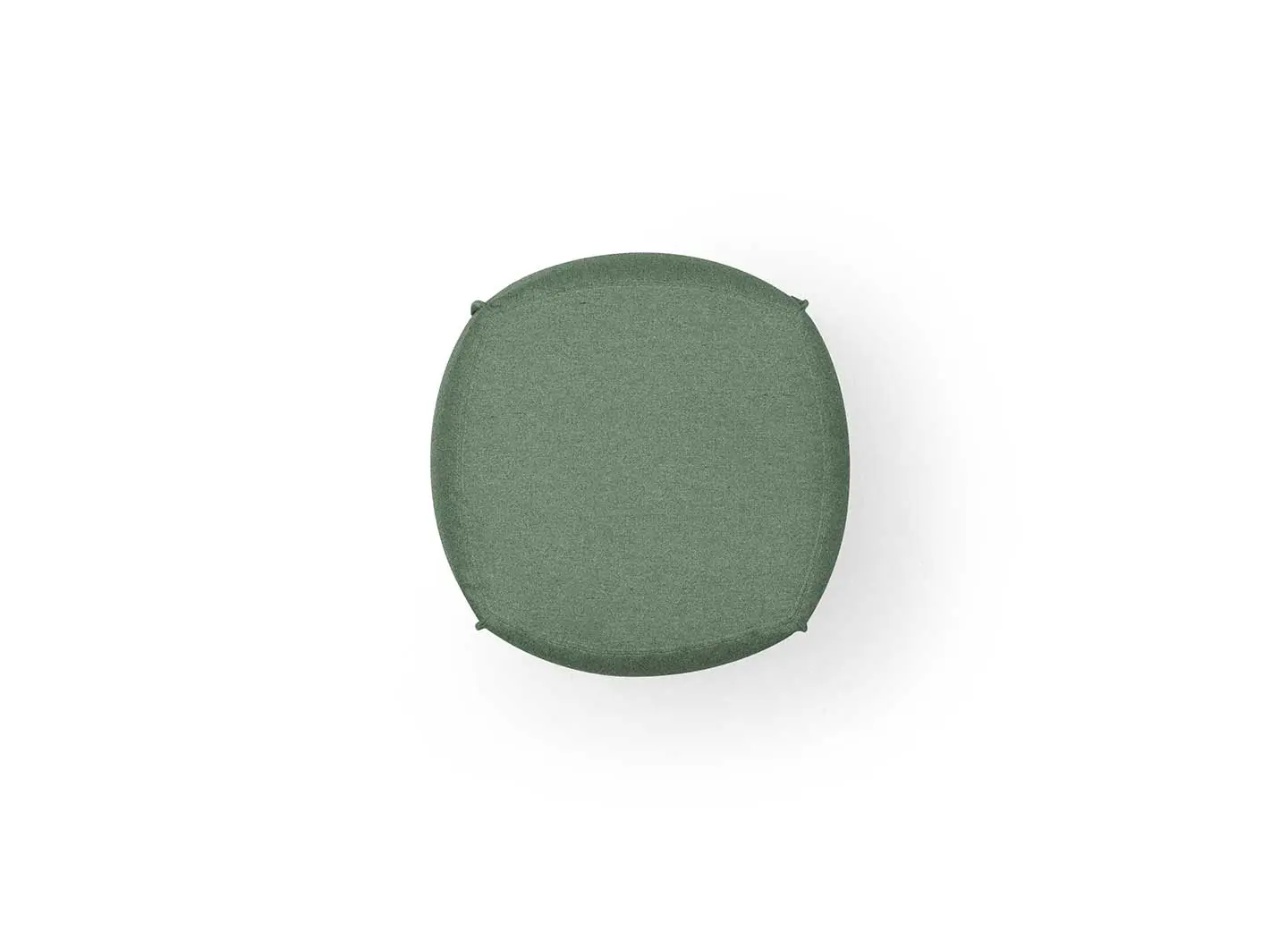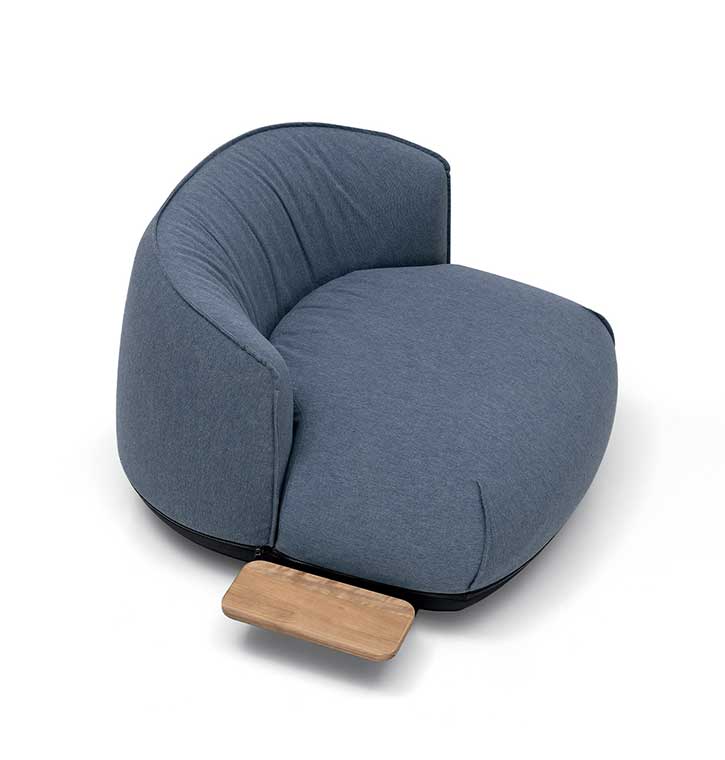 Product description
The Brioni collection includes two sofas, with 2 or 3 seats, an armchair, in two dimensions, a daybath, a lounger, a pouf, in three dimensions, and a low table in two dimensions. The Brioni collection exists in the Oudoor version, with Sunbrella® fabric upholstery and dark band at the bottom, or Indoor, in fabric or leather, without band. The soft polyester padding gives maximum comfort to the seats, which are also very light and easy to move.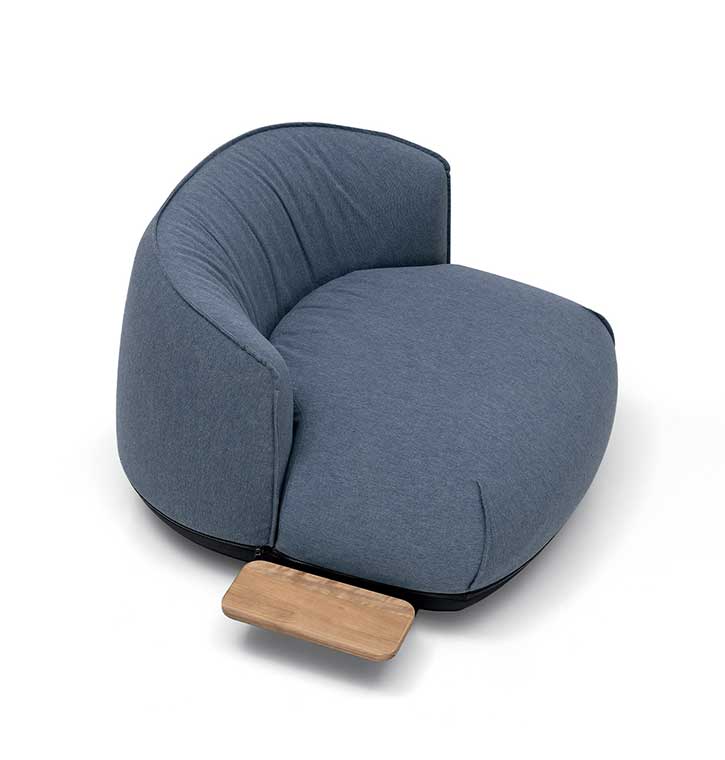 Materials
Cotton, Leather, Plastic, Poliestere, Velvet
Product sheet
Discover Brioni

Collection
Discover Kristalia

Official website
Brioni Outdoor

BRAND SELECTION
OUR PRODUCTS