KN Collection – KN06 Armchair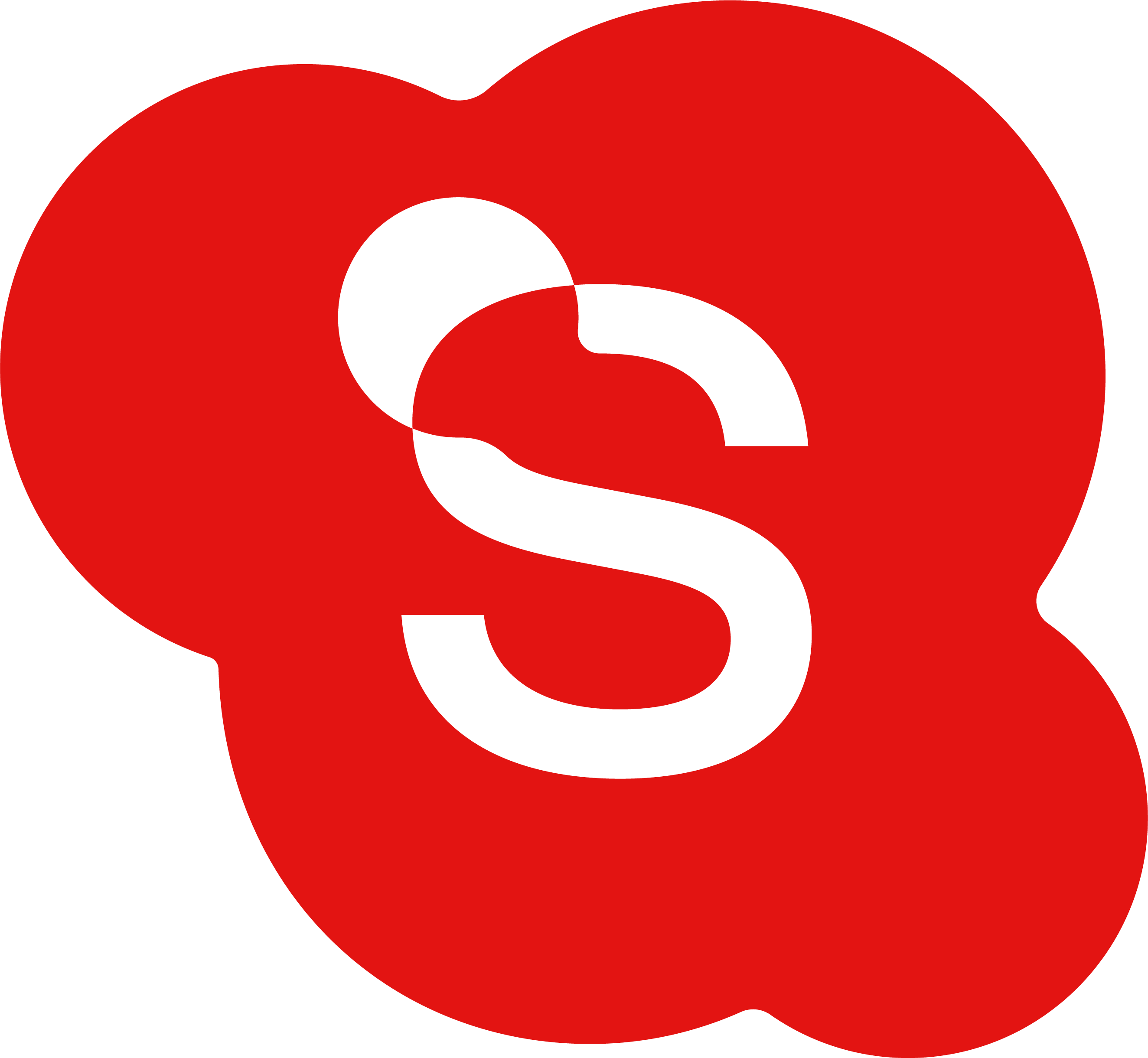 From the outset to the present, the KN Collection, an expression of a perfect balance between modernity and tradition, has grown to form a family of seating with a forceful stylistic signature, keeping its identity intact with every new creation.
Designed by

Piero Lissoni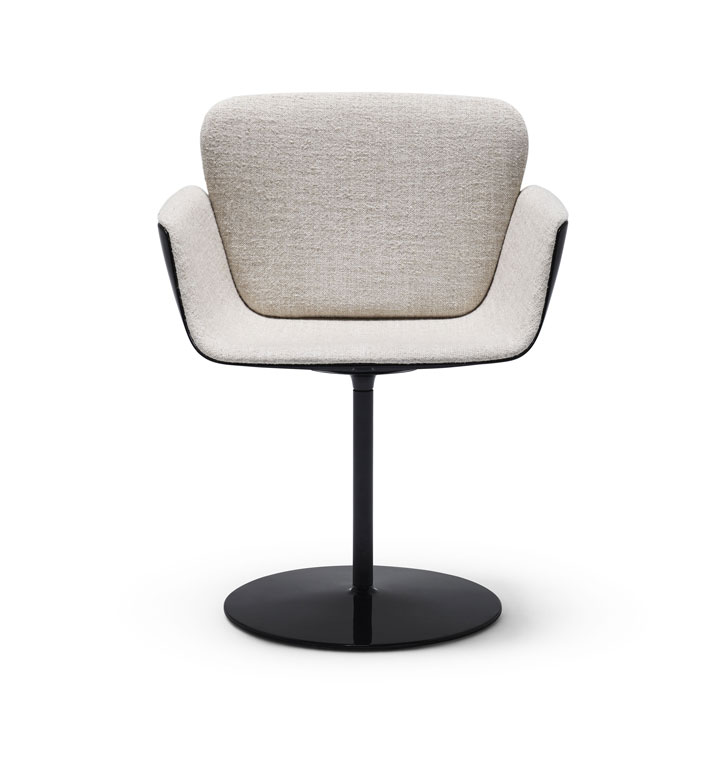 Product Overview
KN06, a seating collection based on understated design and stylistic refinement, as an expansion of the KN Collection family presented by Piero Lissoni in 2018. Available in a range of variations, KN06 can be inserted perfectly in any setting, from private homes to contract applications.

Thanks to a particular molding technology, the KN06 conveys a sense of perfect balance between tradition and modernity. The shell is the result of a sophisticated production process, and rests delicately on four fixed legs, or on a height-adjustable swivel base, in models with four-star on glides or five-star on casters. KN06 stands out for the homogeneity of the shell in fiberglass, coated in glossy white or glossy black, or covered in fabric or leather. The slim, enveloping structure welcomes a soft seat cushion that makes the collection more complete and well-balanced in terms of function and image.

KN06 feature a seat and back in flexible molded polyurethane, covered in fabric or leather. All the models with swivel bases are equipped with a lever below the seat for height adjustment, providing precise regulation to respond to personal preferences.

Due to their aesthetic impact based on the perfect combination of industrial and technological quality, KN06 constitute a solution that will last in time, capable of adapting to various contexts and uses. The collection offers a varied selection of materials and finishes to underscore its modernist spirit.

The new entries in the KN collection, the KN06 armchair and KN07 chair, are presented on the occasion of the Supersalone 2021 in the new version with the column base.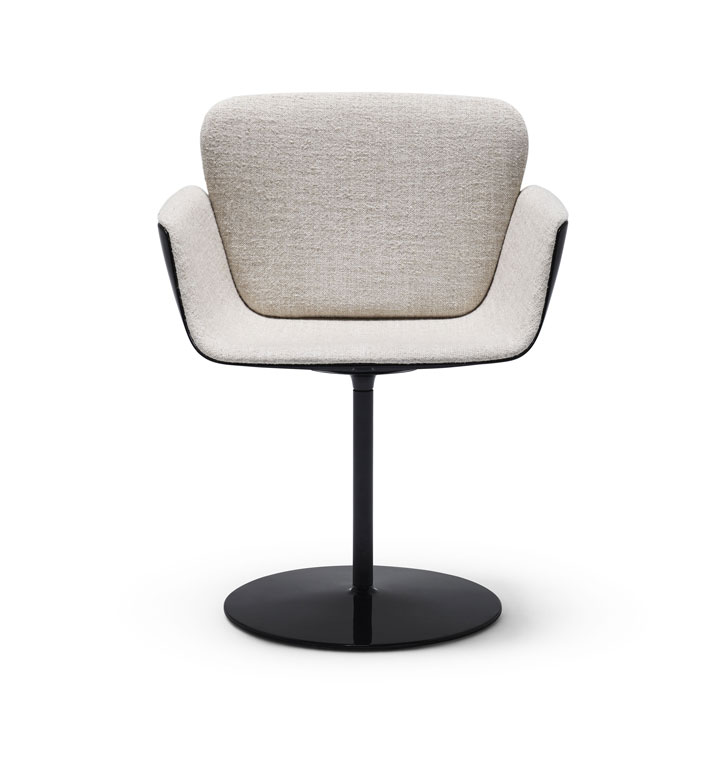 Product name
KN Collection – KN06 Armchair
Product sheet
KN06 Armchair

Official website
Knoll International

BRAND SELECTION
OUR PRODUCTS