A.I. Metal
A.I. Metal is the new metallic version of the chair created for the first time ever using recycled material, in which aesthetics and structural requirements remain unaltered, blending seamlessly with generative design. A.I. Metal is available in the following colour options: bronze and titanium.
Designed by

Philippe Starck
A.I. is the Kartell chair made of recycled material, deriving from pure storage products and not contaminated by other materials. The processing uses a virtuous process that helps to clean up the environment through the reuse of industrial residues that return to being raw materials, thus activating a circular economy system.
The design is the result of the interaction between human intelligence and artificial intelligence, thanks to the collaboration between Kartell, Philippe Starck and Autodesk, an American company leader in the production of 3D engineering and entertainment software.
This technology makes it possible to combine generative design, industrial technology and respect for the environment, resulting in the creation of new generation and "eco friendly" products without sacrificing aesthetic quality and performance.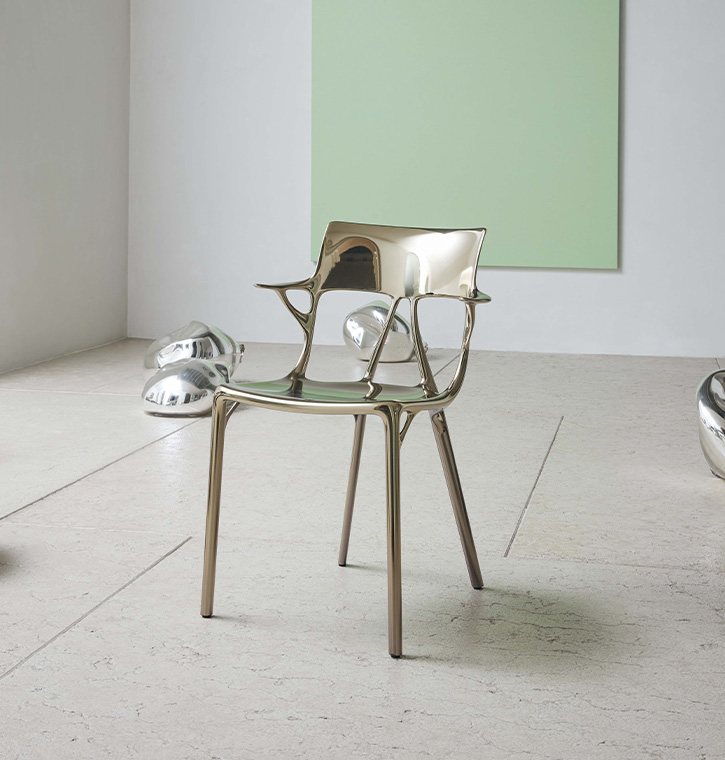 Product Overview
A.I. è la sedia di Kartell realizzata in materiale riciclato, derivante da prodotti di accantonamento puro e non contaminato da altri materiali. La lavorazione si avvale di un processo virtuoso che contribuisce a ripulire l'ambiente attraverso il riutilizzo di residui industriali che tornano a essere materia prima, attivando così un sistema di economia circolare.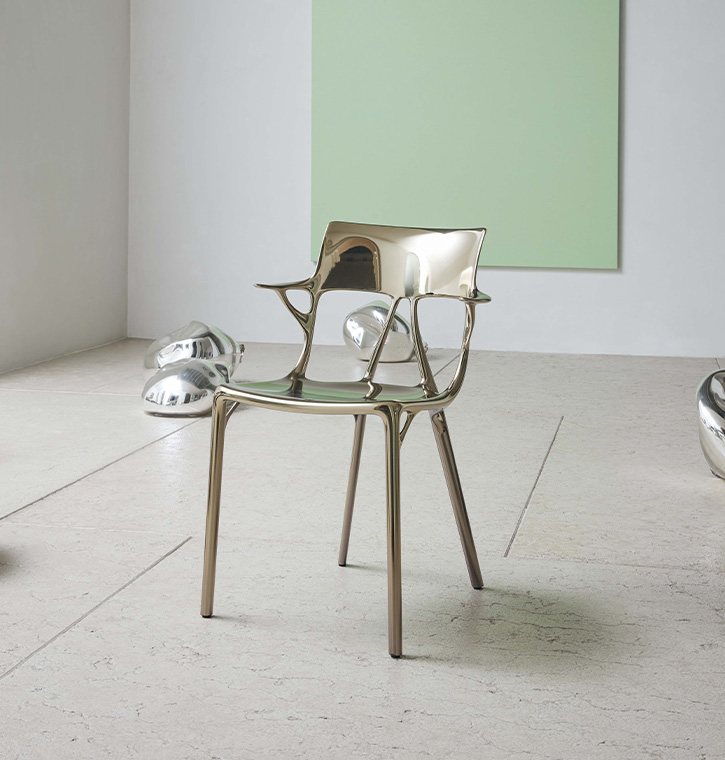 Official website
https://www.kartell.com

BRAND SELECTION
OUR PRODUCTS