VENNY | Central table
A game of shapes and colours giving life to unique design and unprecedented reality.
Venny coffee table is a sculpture with a double function. With its circular openings, it suggests innovative and extraterrestrial forms landing in the domestic space as a wonder-object.
Discover more on www.jcpuniverse.com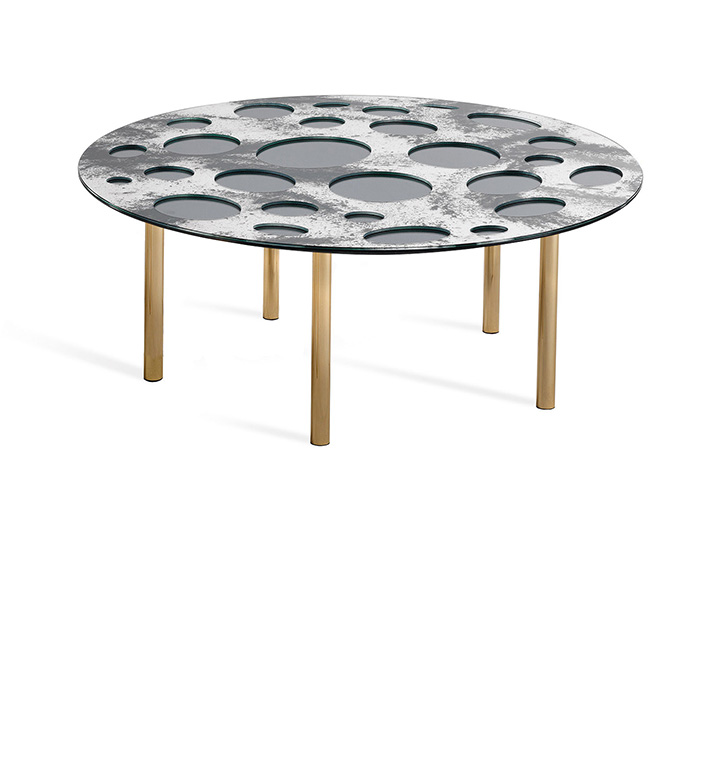 Product Overview
Central table with metal base in glossy gold finishing. Top with backing in matt black lacquered multilayered wood and upper surface made of two special decorative mirror layers.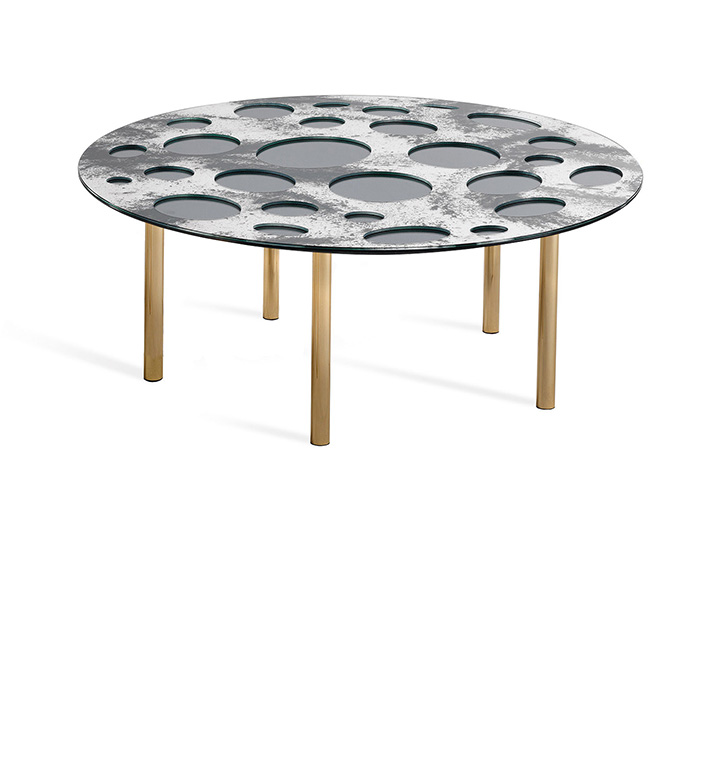 Product name
VENNY | Central table
Dimensions
Small: 80cm x 75cm x 30cm
Large: 100cm x 94cm x 38cm
Product sheet
Venny - Product Sheet

Official website
JCP Universe - Venny

BRAND SELECTION
OUR PRODUCTS