SIDEROID ZENITH | Cabinet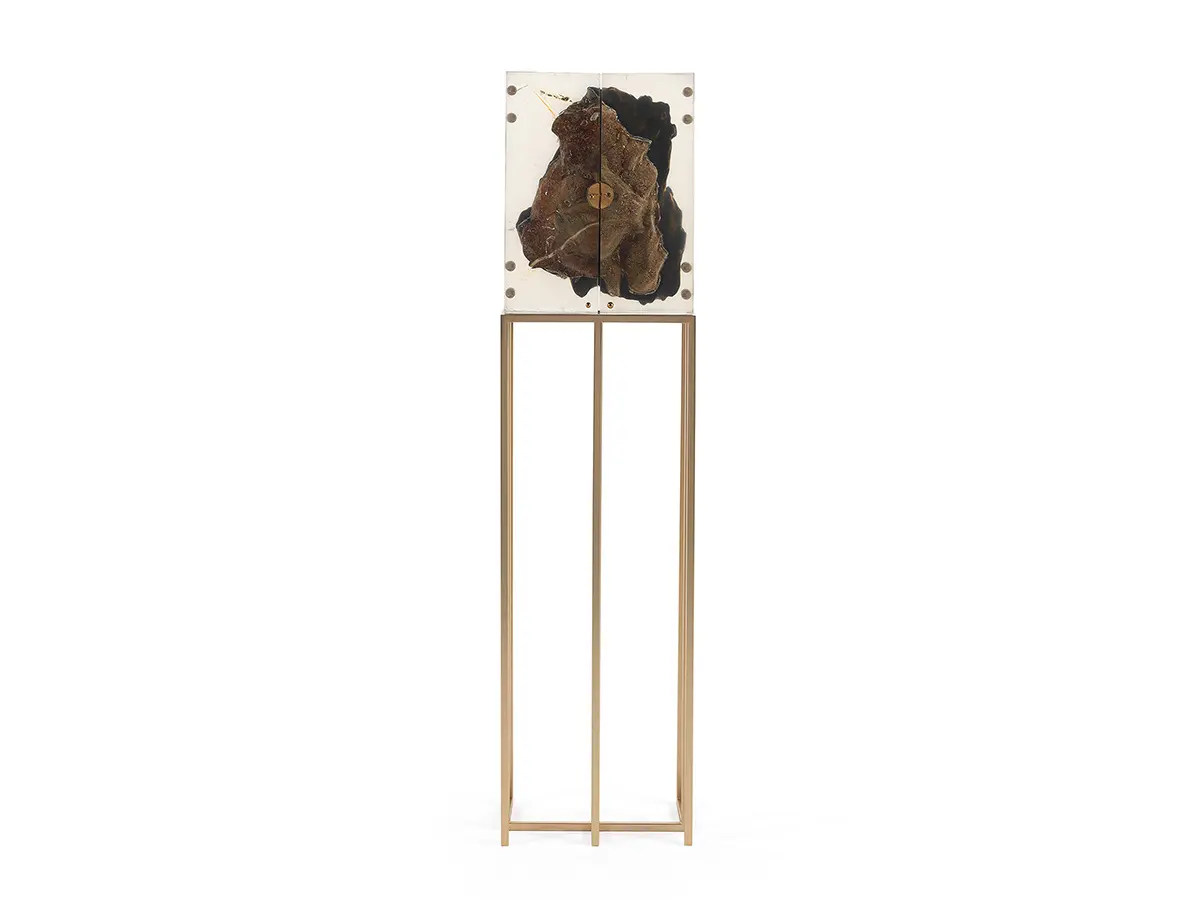 An object of desire coming from the stars.
Sideroid Zenith has a double soul: an artistic artifact and a container of precious items. Based on the scan of a real meteorite found in "Sikhote-Alin" impact site and then printed in 3d, the volume of the meteorite (Siderite iron) is segmented and encapsulated in a block of resin. Like a fossil, silent witness to another dimension.
Discover more on www.jcpuniverse.com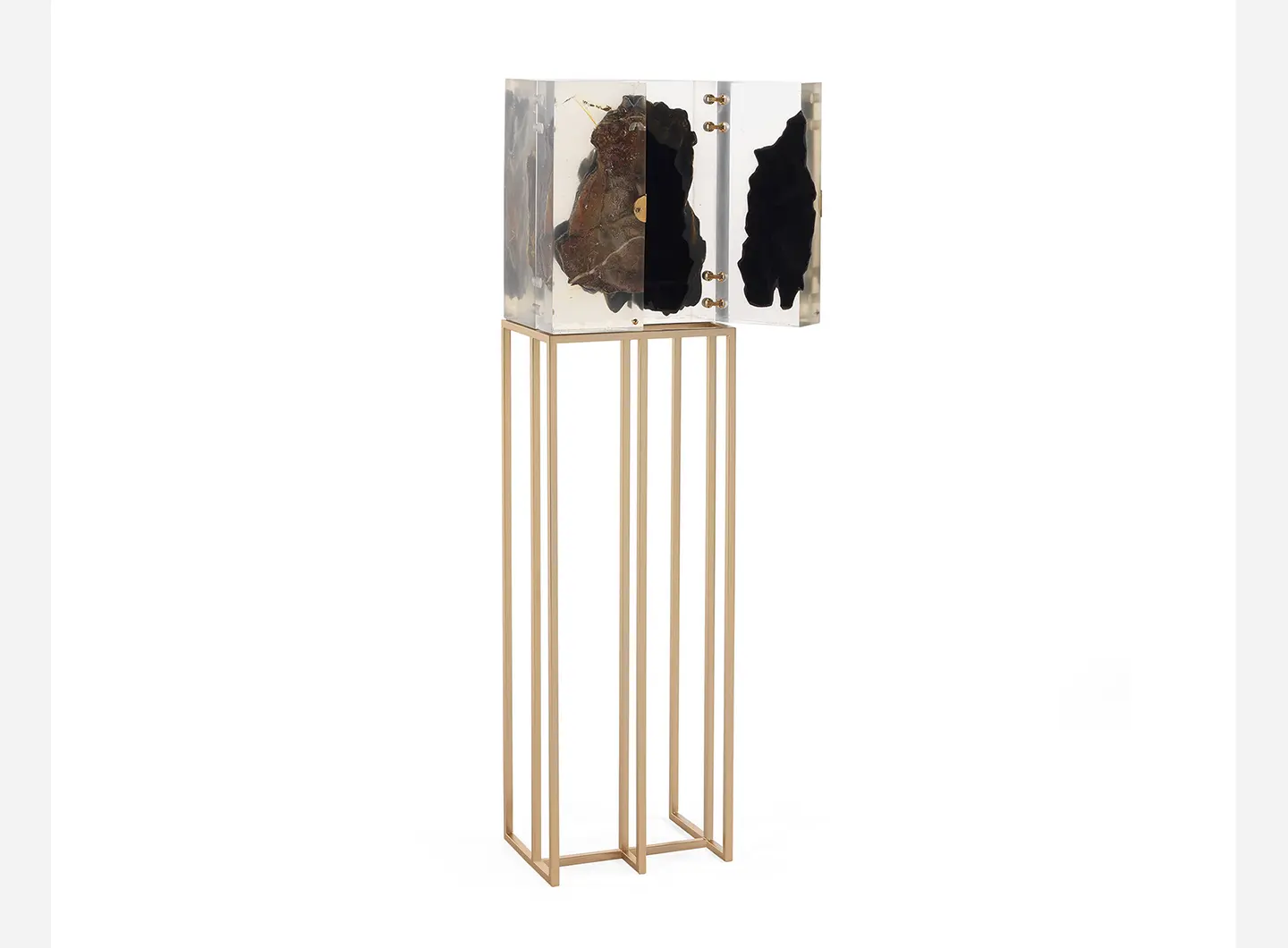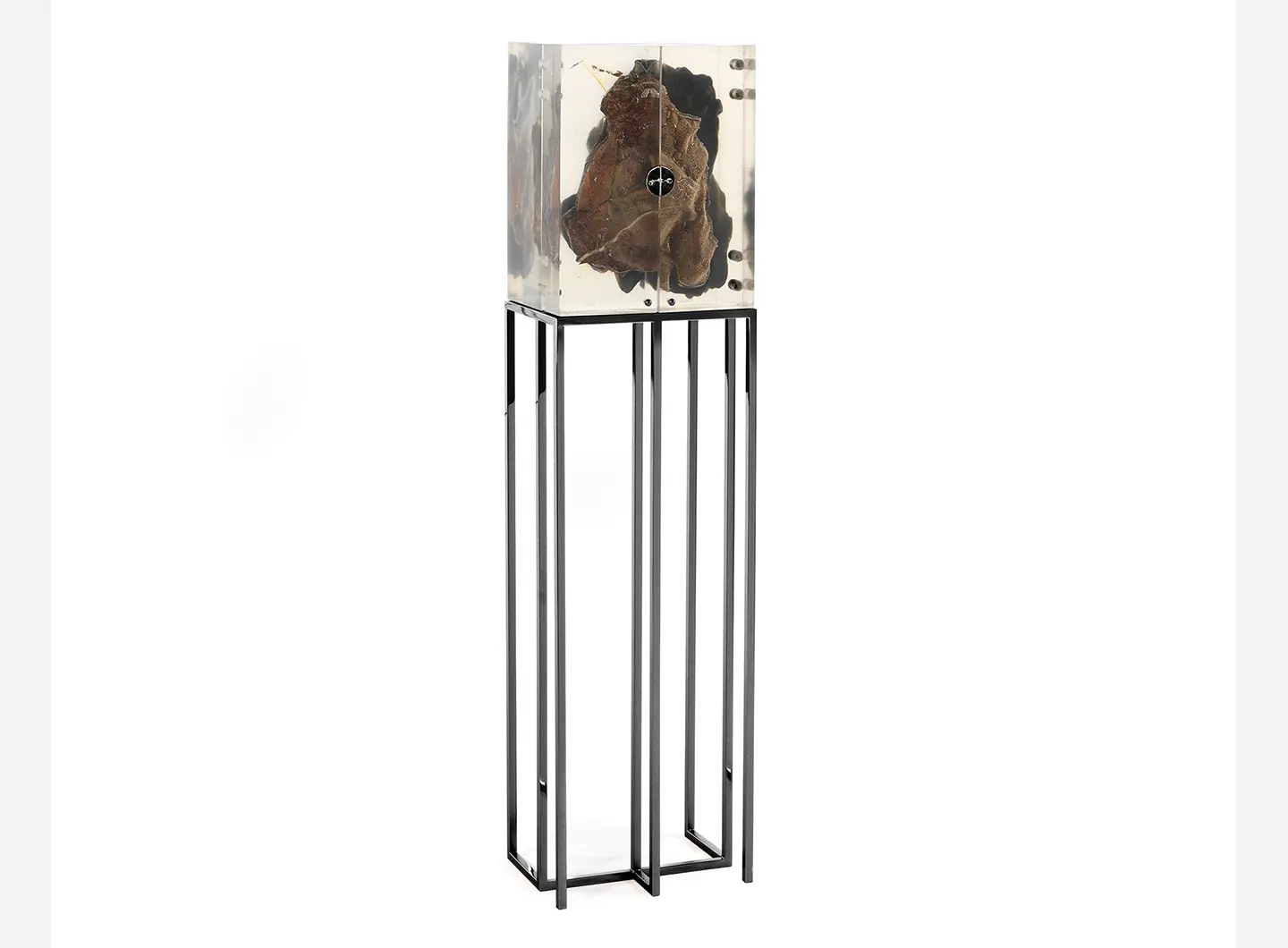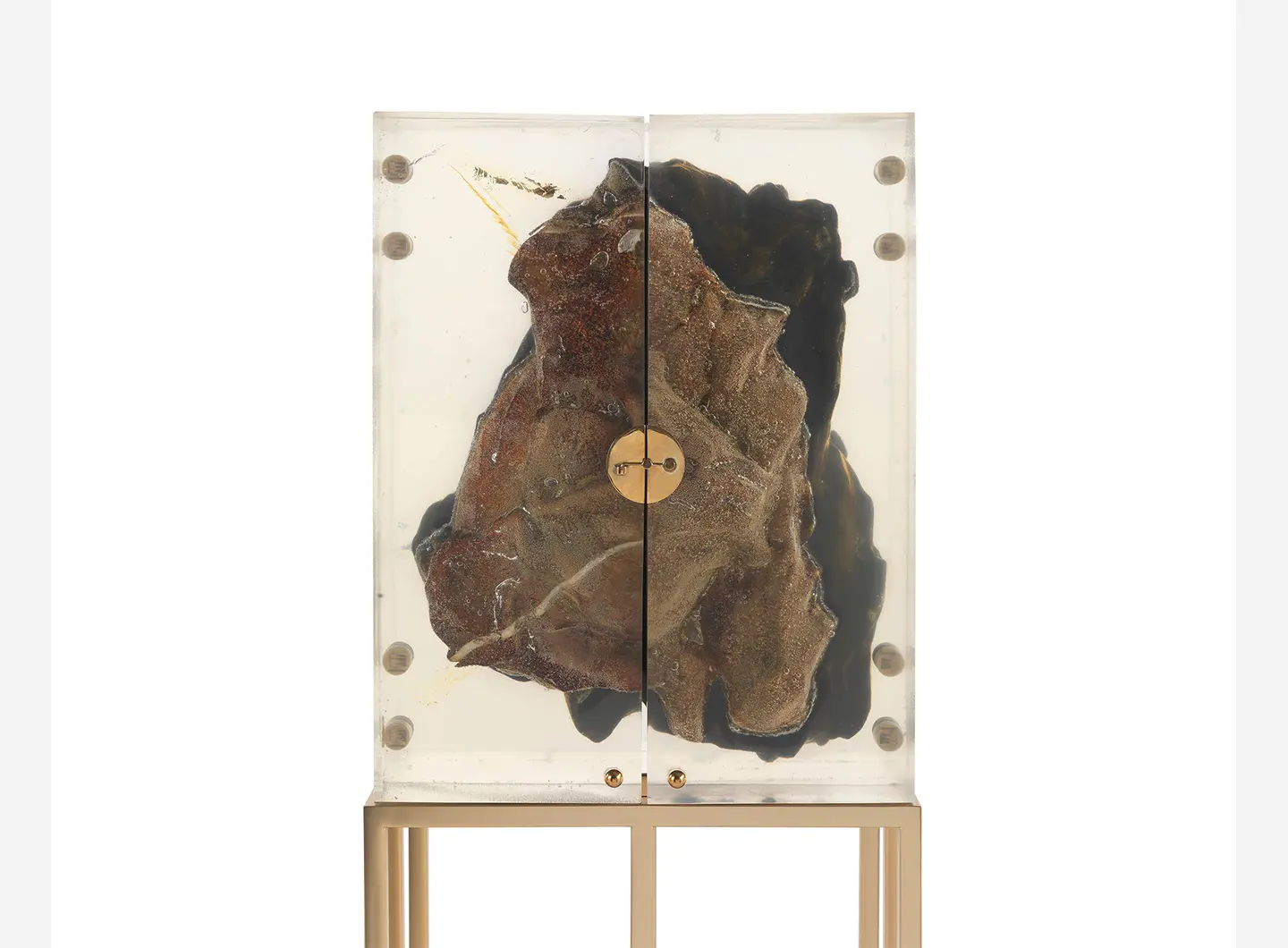 Designed by

Livio Ballabio + CTRLZAK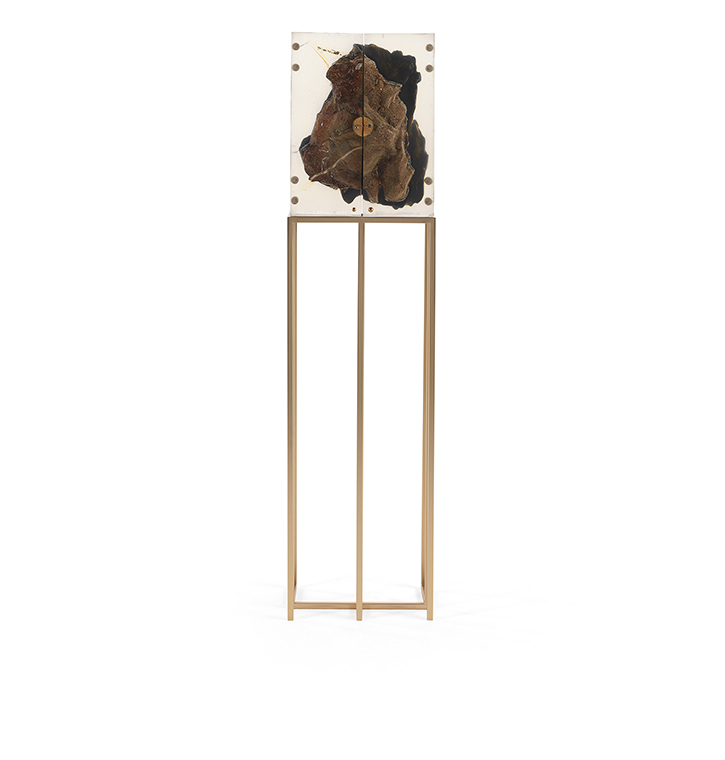 Descrizione del prodotto
Cabinet made of three transparent yellow resin blocks: one for the container part, two as doors.

3d printed ABS meteorite parts immersed in the resin blocks with flocked black inner surfaces.

Base and metalware in brass with matt gold or black chrome finishing.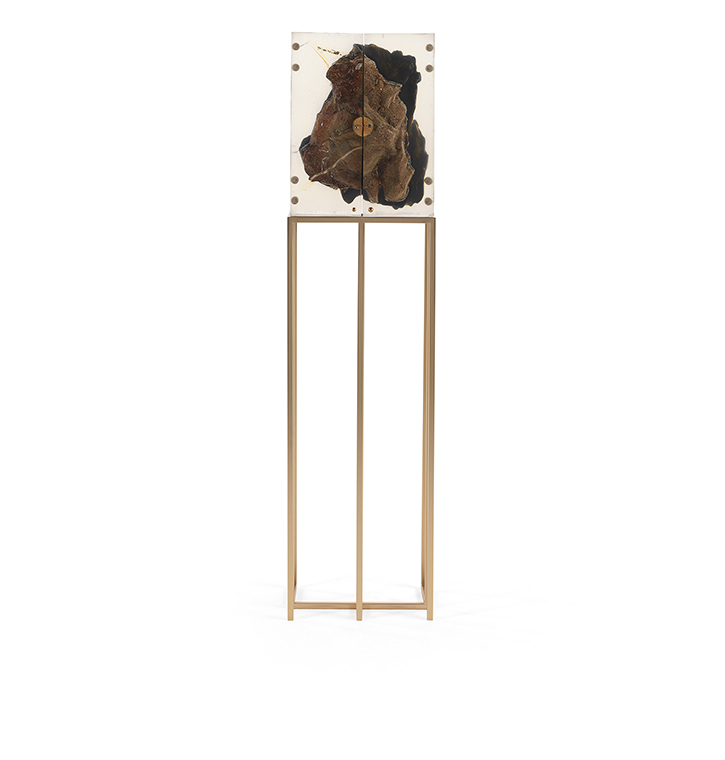 Product name
SIDEROID ZENITH | Cabinet
Designer
Livio Ballabio + CTRLZAK
Scheda prodotto
Sideroid Zenith - Product Sheet

Sito web ufficiale
JCP Universe - Sideroid Zenith

BRAND SELECTION
OUR PRODUCTS