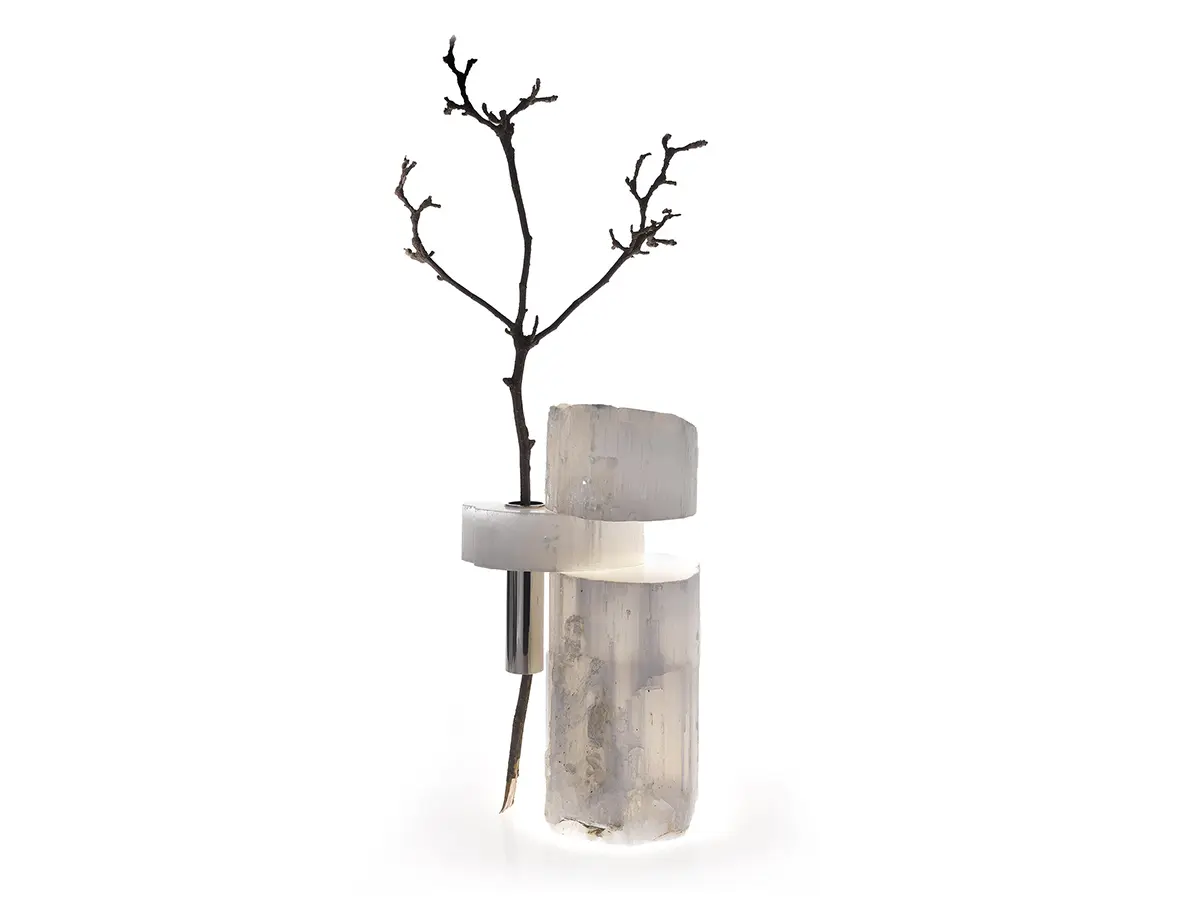 A crystal extracted from underground caves of frozen planets becomes a vessel of other life forms.
Essential in its nature and function, the piece is composed of a solid block of Selenite that is segmented in order to reveal its core where an inox tube serves as a container of organic elements.
Discover more on www.jcpuniverse.com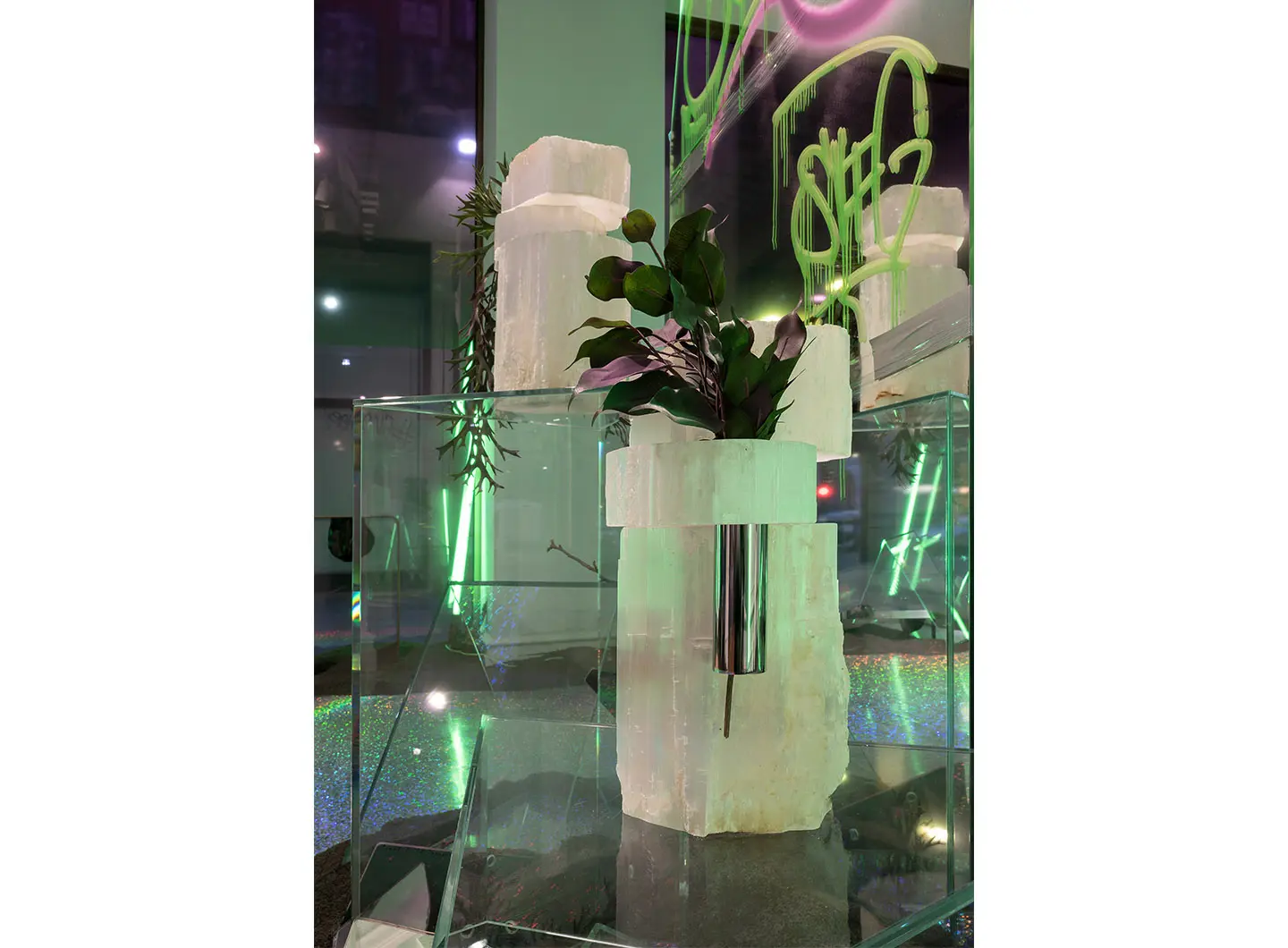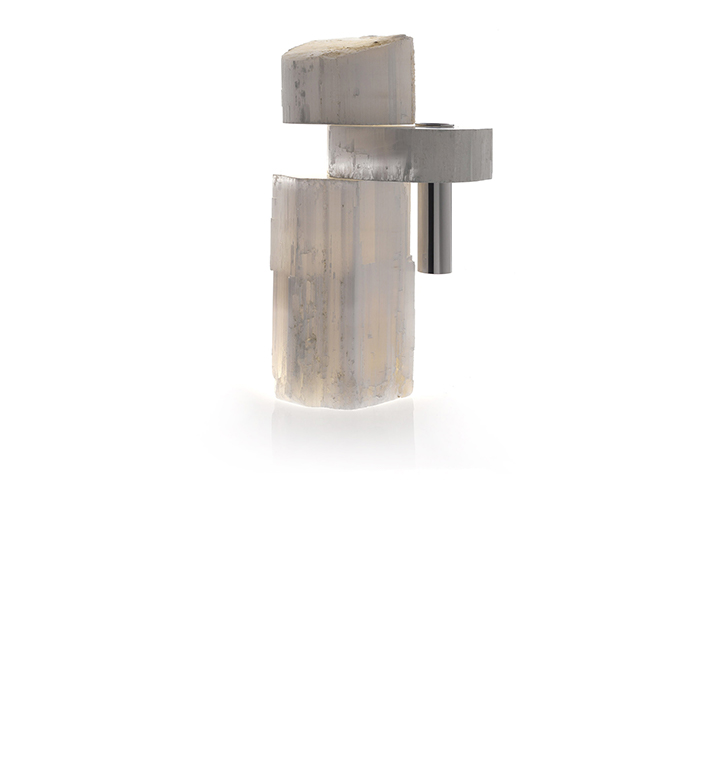 Product description
Vase made of natural Selenite block with stainless steel tube.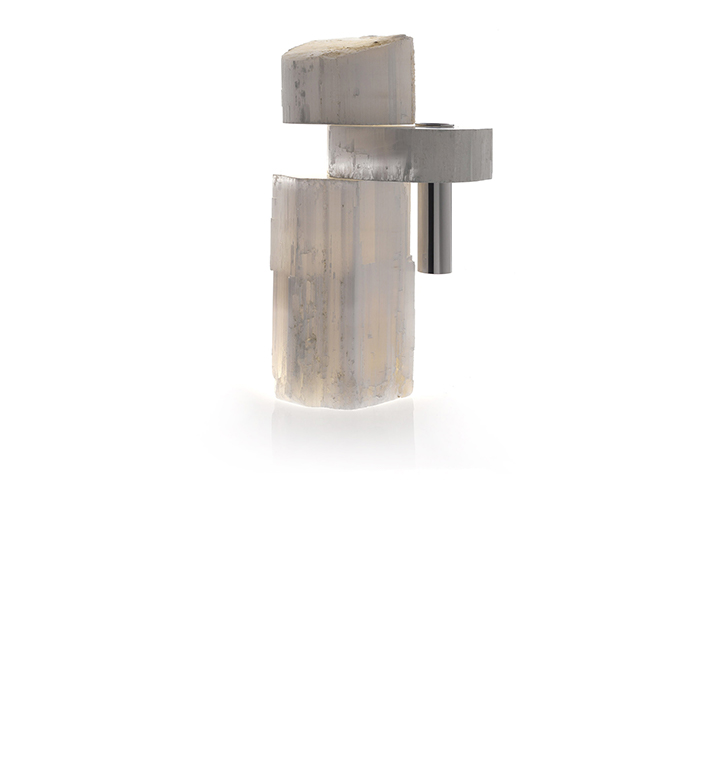 Product name
SELEN | Vase
Product sheet
Selen - Product Sheet

Official website
JCP Universe - Selen

Another Nature presents JCP's unique ecology, through its' artifacts that go beyond mere functional objects, becoming instead symbolic pieces of an alternative reality. A reality that hopefully will make us ponder upon our own way of life in this precise moment of space-time, here on planet Earth.
BRAND SELECTION
OUR PRODUCTS