AGMENT | Centrepiece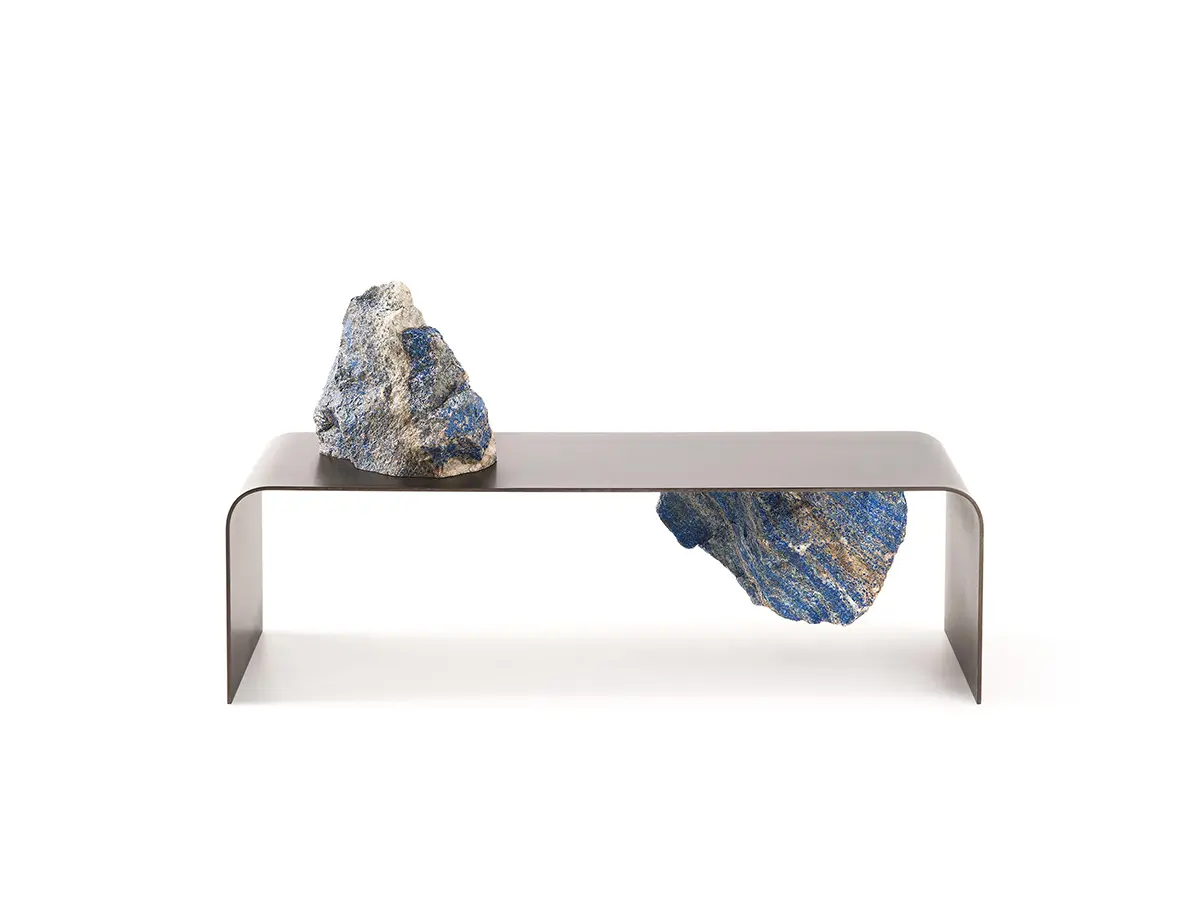 A fragment from distant planets segmented in two parts intersects an archetypal plane conveying a cosmic sense of transformation.
Stone and metal combined create functional sculptures, unique in their essence, simulating otherworldly landscapes.
Discover more on www.jcpuniverse.com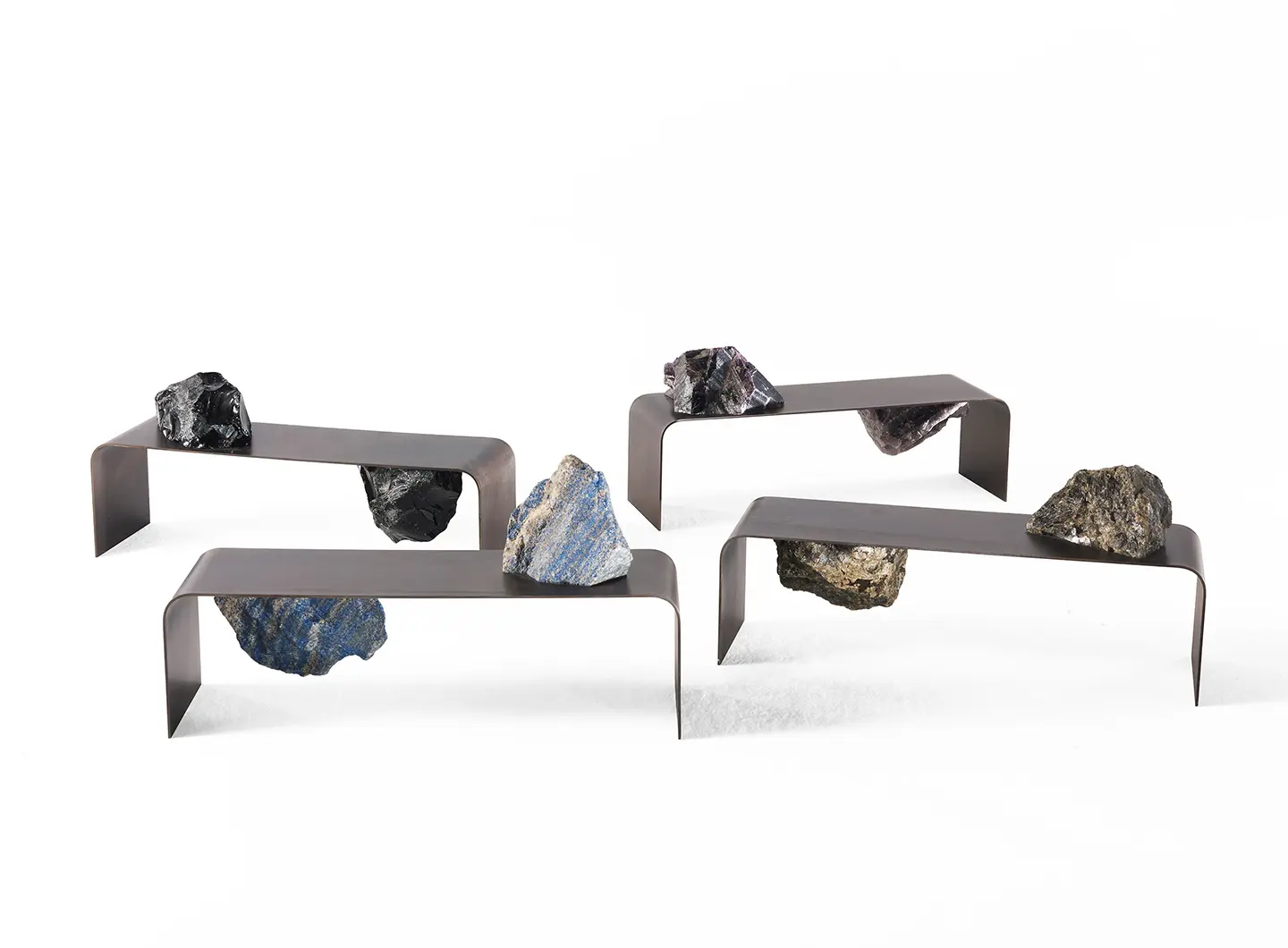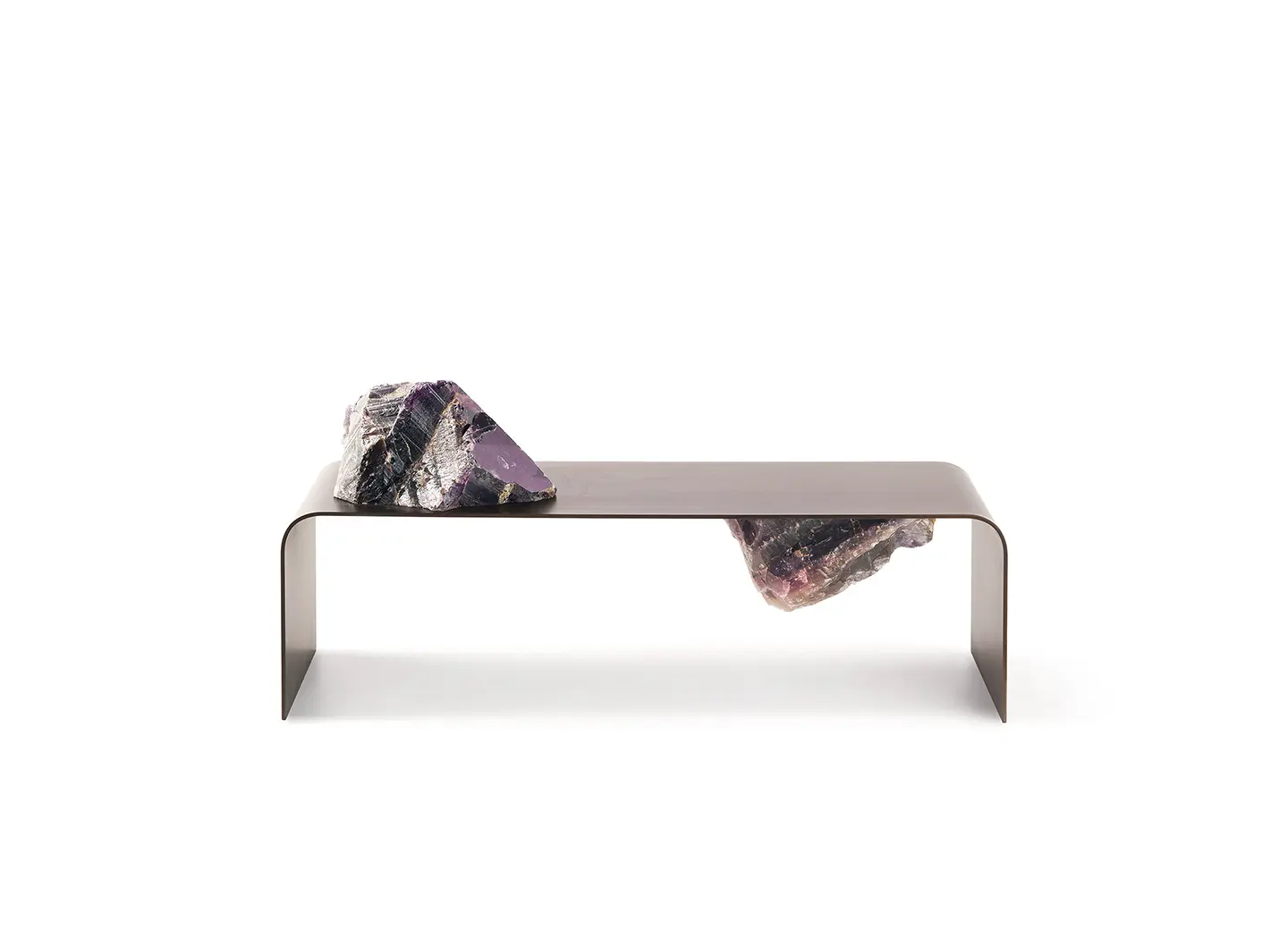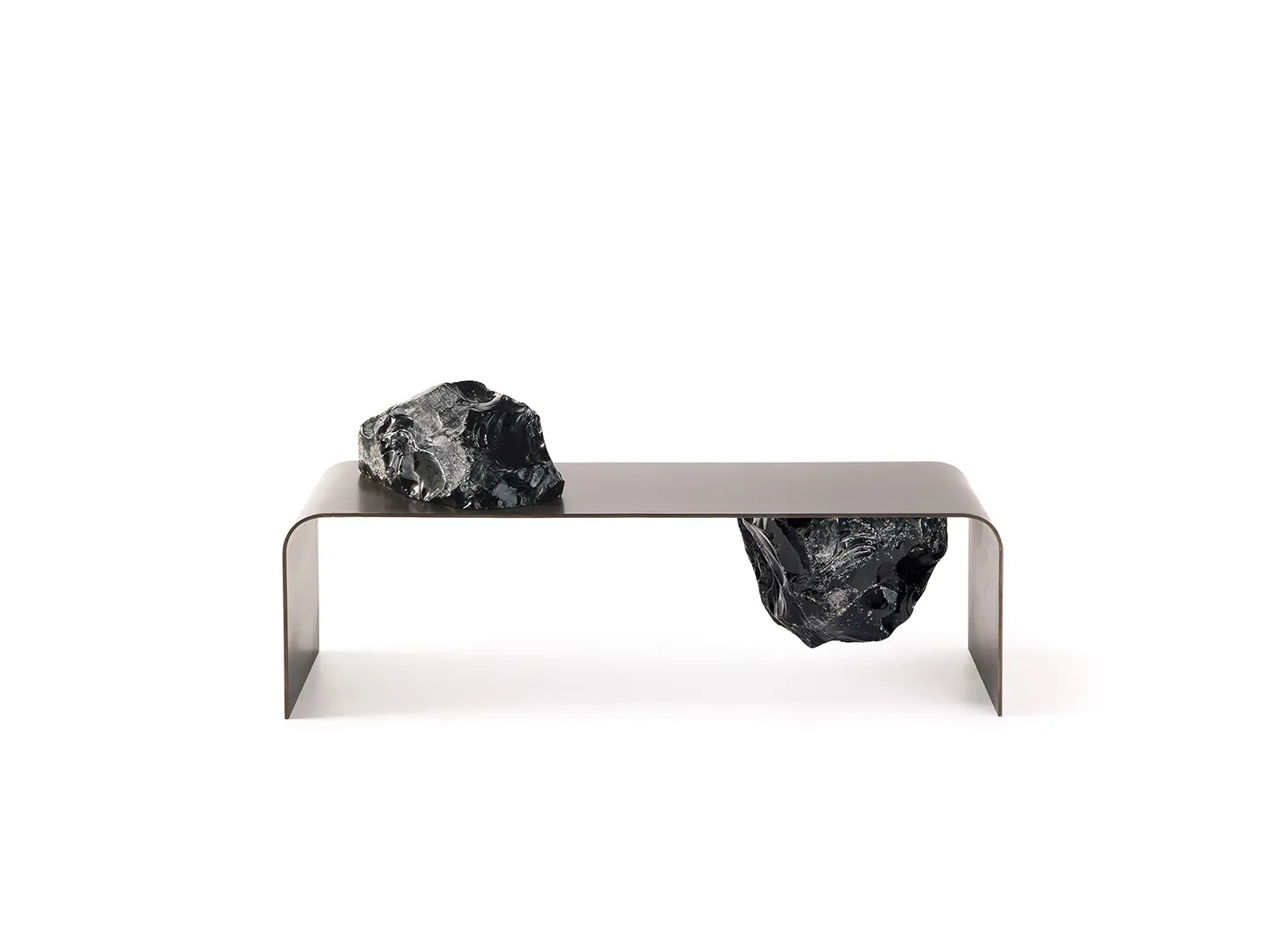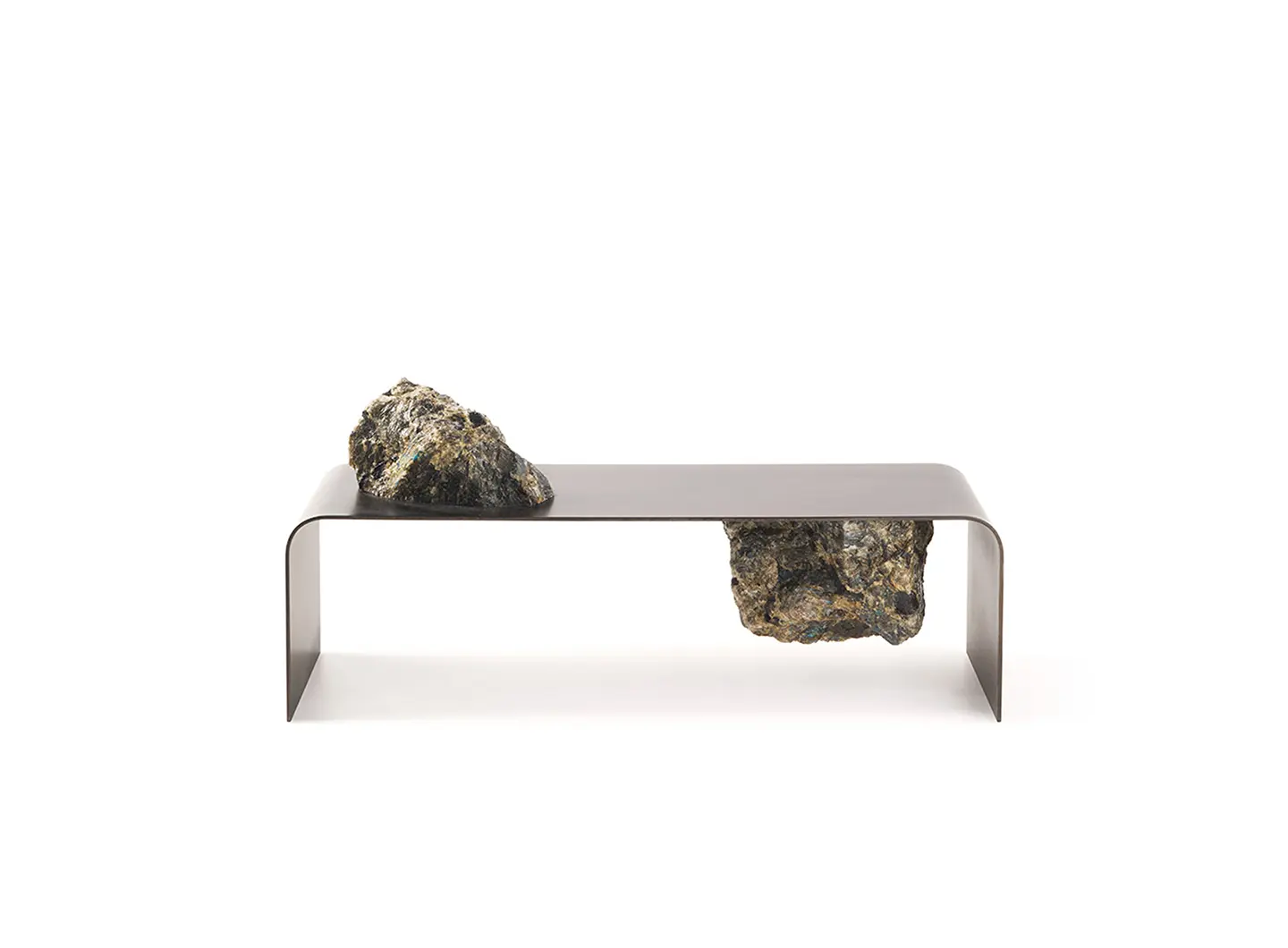 Product description
Centrepiece made of calendered metal structure in bronze finishing with manganese salt treatment.

Natural stone elements fixed to the structure to choose from Obsidian, raw Labradorite, raw Amethyst and Lapis Lazuli.
Product name
AGMENT | Centrepiece
Product sheet
Agment - Product Sheet

Official website
JCP Universe - Agment

Another Nature presents JCP's unique ecology, through its' artifacts that go beyond mere functional objects, becoming instead symbolic pieces of an alternative reality. A reality that hopefully will make us ponder upon our own way of life in this precise moment of space-time, here on planet Earth.
BRAND SELECTION
OUR PRODUCTS