IOC project partners
INTRODUCES
Ultralight
Ultralight is a system of dividing walls: with or without glass, with hinged, sliding or telescopic doors. Totally customisable, it's ideal for elegant, exclusive offices.
In every work environment, from the most sophisticated and elegant to the most informal and contemporary, there's always a need to rationalise the space: creating private and quiet areas whilst keeping the spaces open and ideal for sharing. Ultralight answers these needs with aplomb, creating – in numerous variants and finishes – work environments that are well-defined and soundproofed and, if necessary, provide visual privacy: just like a tailor-made suit. Transparent, in wood, with mullions, with curved or straight walls, with hinged, sliding or telescopic doors: Ultralight marries a contemporary and minimalist design with highly technical and acoustic performance. Each detail is studied and customised to perfectly suit the surrounding environment, to become an integral part of the architecture.
Ultralight offers a plethora of customisable features: the structure – anodized, powder-coated or wood-lined – making it possible to create a unique and distinctive design every single time.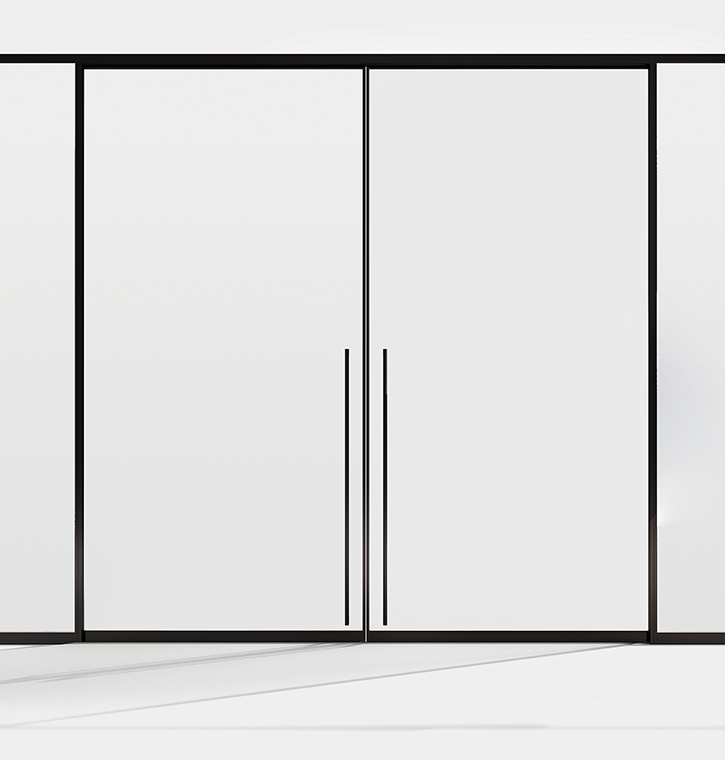 Product Overview
Ultralight is a partitioning system available in single-centered, single-offset, double-glazed or solid version. The system is coherent in terms of materials, style and uniformity of solutions creating a unique design that allows to combine various types of configurations to respond to all the needs of design and status.
The finishes are multiple and can be customised according to the project.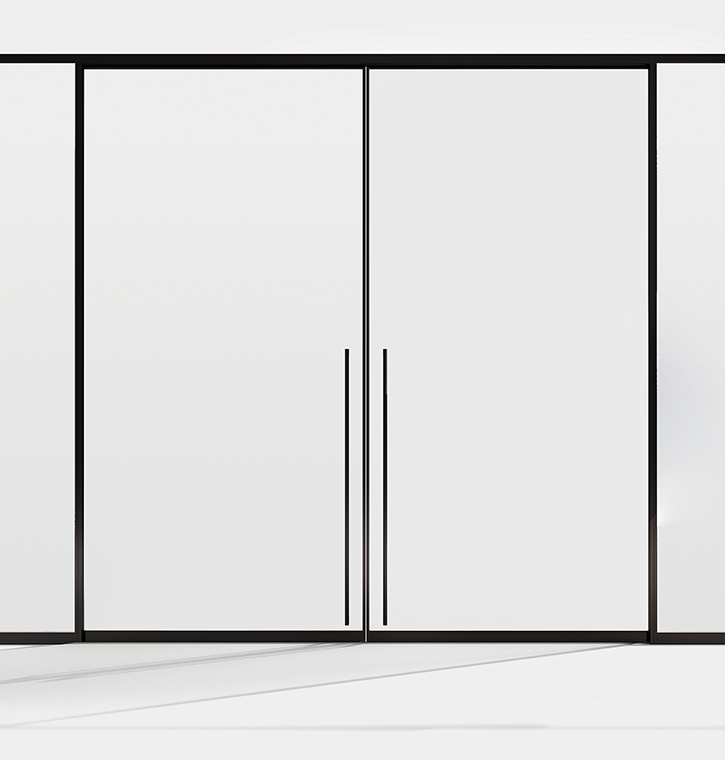 Designer
product engineer Krzysztof Miksza
Materials
Aluminium, Glass
Production process
The structure is composed of extruded aluminium frames, the glass is either laminated with acoustic PVB or tempered. A choice of finishes is available, either anodised or epoxy powder-coated.
Designed by

product engineer Krzysztof Miksza
BRAND SELECTION
OUR PRODUCTS