IOC project partners
INTRODUCES
Sempione
Sempione is a large meeting table, that's suitable for a variety of contexts: from contemporary offices to home office environments.
The stand-out benefit of the Sempione table is that it helps organise spaces, it's ideal for formal and informal meetings and just for simple conversations. The large top, available in the super-elliptical or round versions, is supported by a metal structure that takes its inspiration from jewellery making.
The metal structure is epoxy powder-coated, whilst the ample top is available in marble, wood, back-painted glass or lacquered.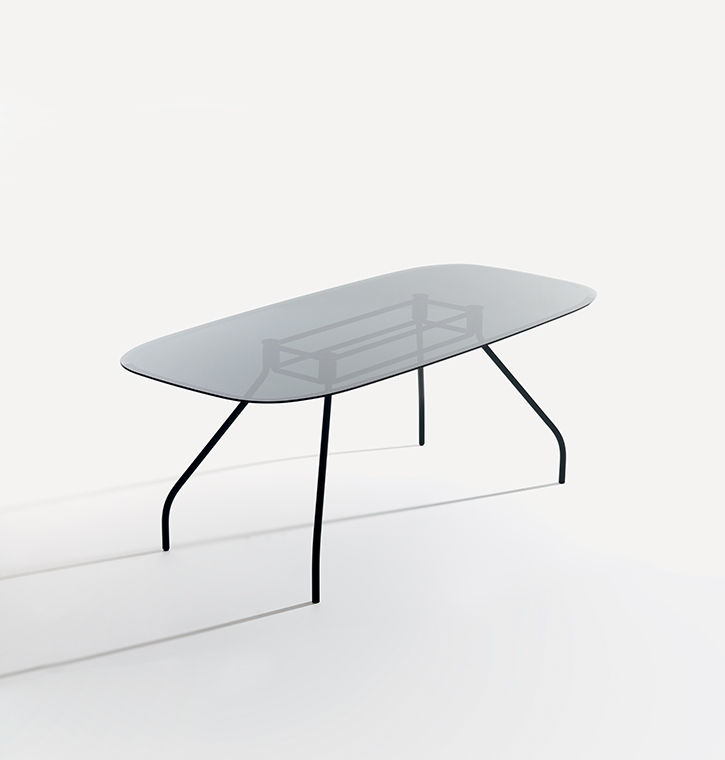 Product Overview
Sempione is a large, versatile table that can be positioned in different contexts of the contemporary office. It transforms the workplace into a space on a human scale, giving an idea of domesticity for activities ranging from operational but informal meetings to moments of shared collateral activities. The design principle of the metal base is inspired by jewellery and as such by a chain which represents a construction and functional element as well as an ornamental one. The shape of the top is a superellipse, a resulting balance between the functional rectangular quality and the welcoming and flexible oval shape, aimed at offering the environment a place for sharin, collaboration and calm.
The frame can be white, grey or black painted, while the top is available in extra-clear, smoked, back-painted glass, wood, lacquered or marble.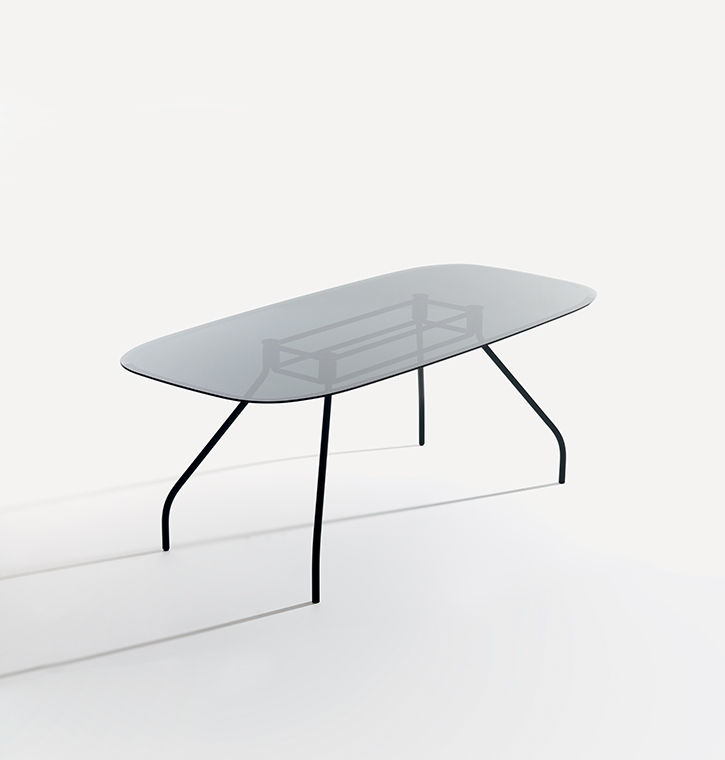 Designer
Raffaella Mangiarotti
Materials
Steel, Wood, Marble, Glass
Dimensions
Super-elliptical version
L: 2000 mm - 79"
D: 900 mm - 35"
H: 740 mm - 29"
Round version
Ø: 1800 mm - 71"
H: 740 mm - 29"
Production process
The structure is created from a curved high-strength steel rod. For the glass top, steel spacers are positioned horizontally and fixed to the structure. In the other types of top are mechanically fixed to the metal structure. The entire piece is epoxy powder-coated.
Designed by

Raffaella Mangiarotti
"Designing Sempione, I wanted a very strong and stable table that would give an image of lightness."

"The slender legs are made strong by a chain under-top structure, similar to that used in jewellery, which represents a functional element as well as an ornamental one."

BRAND SELECTION
OUR PRODUCTS