IOC project partners
INTRODUCES
Privé - Phone booth
Privé is a system of soundproof, freestanding pods, designed to create a private, protected area within open spaces, which are often noisy. It's both modular and customisable, and is the answer whenever privacy is required, be it visual or acoustic.
Privé is ideal for creating a private area – for example, for one-to-ones, private conversations or for meetings – when in an open-plan office or in a public space. It's available in a range of different combinations of materials: aluminium, glass, fabric, wood, lacquered or melamine.  The meeting room version can accommodate tables for meetings or conference calls, monitors and whiteboards. Privé has an air distribution, filtration and sanitisation system to guarantee maximum well-being. Privé comes with a lockable framed door with handle and has its own lighting system, thus making it completely self-sufficient.
It's available in a wide variety of materials and finishes and can be combined depending on specific needs. The aluminium frames can either be painted or anodised, whilst the walls are available in wood, glass, fabric, melamine or lacquered.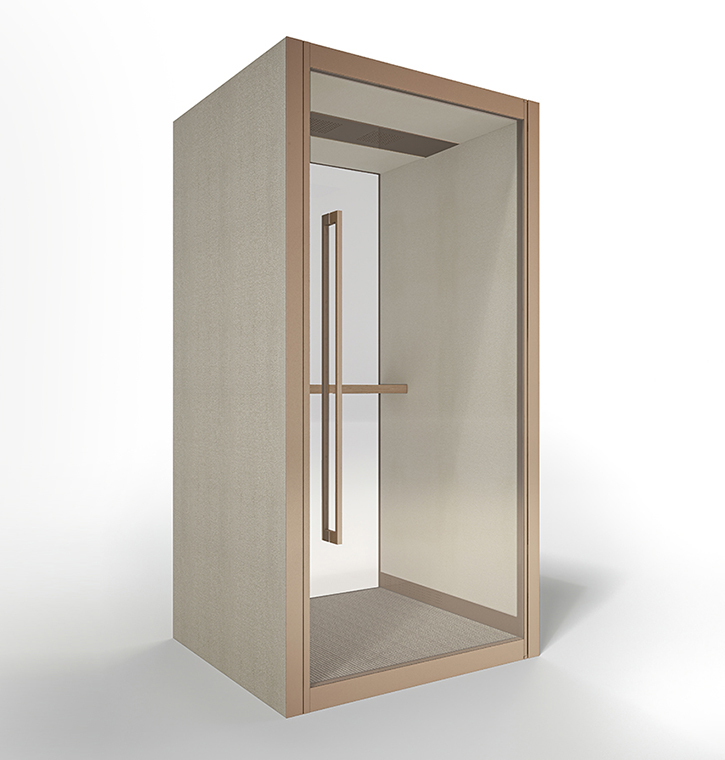 Product Overview
Privé is a modular, customisable system of self-supporting soundproof booths. Privé ensures maximum levels of visual and acoustic privacy. The phone booth version is equipped with a wheeled floor, enabling it to be easily moved from one area to another. An air filtration and sanitisation system and integrated lighting guarantee total comfort. The outer frames of Privé are made of aluminium, whilst the walls are available in wood, glass, fabric, melamine or lacquered.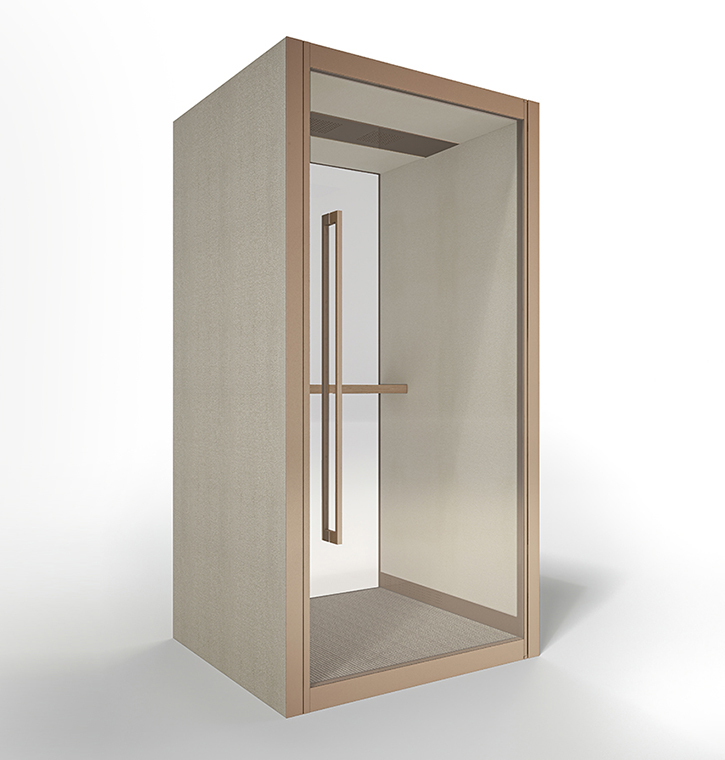 Product name
Privé - Phone booth
Designer
product engineer Krzysztof Miksza
Materials
Aluminium, Laminate, Wool, Wood, Glass
Product sheet
Data sheet

Collection
Privé

Official website
IOC project partners

Designed by

Krzysztof Miksza
BRAND SELECTION
OUR PRODUCTS