IOC project partners
INTRODUCES
Gioia
Gioia is a round, soft and versatile ottoman which can be used as a seat or small table. It's perfect for chill-out zones, lounges or wherever an elegant yet discreet additional seat is required.
Gioia is ideal for any context: from informal or domestic environments to more formal or representative spaces. Easy to move, Gioia pieces create conversation areas that are easy to rearrange.
A touch of elegance and colour: Gioia is covered by hand-crafted woven mesh, giving it a three-dimensional effect. The piece stands on metal feet. It's also available with a zipped removable cover.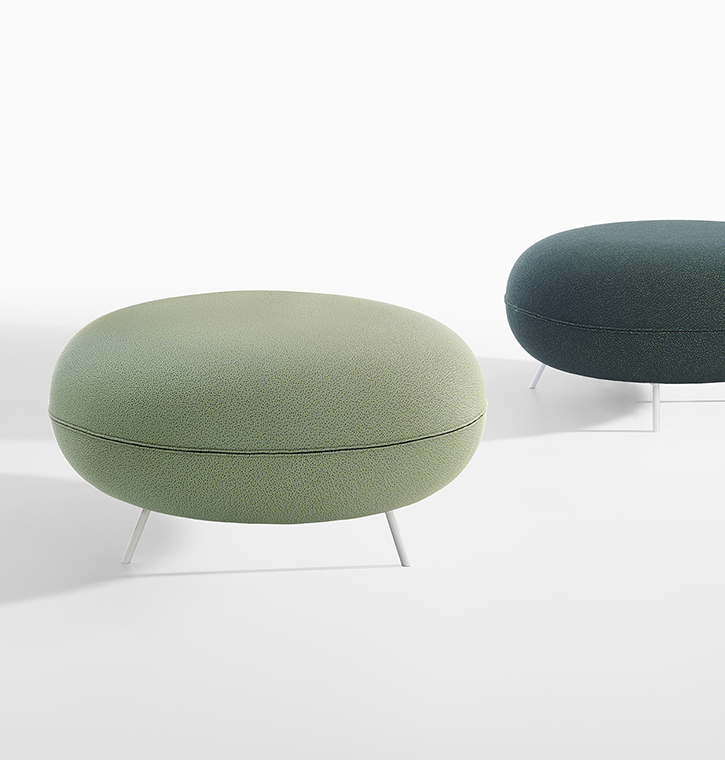 Product Overview
Gioia is a soft and generous ottoman, excellent for integrating the temporary presence of other guests in areas of conversation or rest, or to provide a supporting point. The structure is composed of tubular metal feet while the soft padding is covered with elastic handwoven mesh. A version with removable cover is also available. The not removable version is available with pink or beige woven mesh, while the removable with a zipped version is available in Kvadrat Sprinkles fabric. The metal feet can be black or white painted.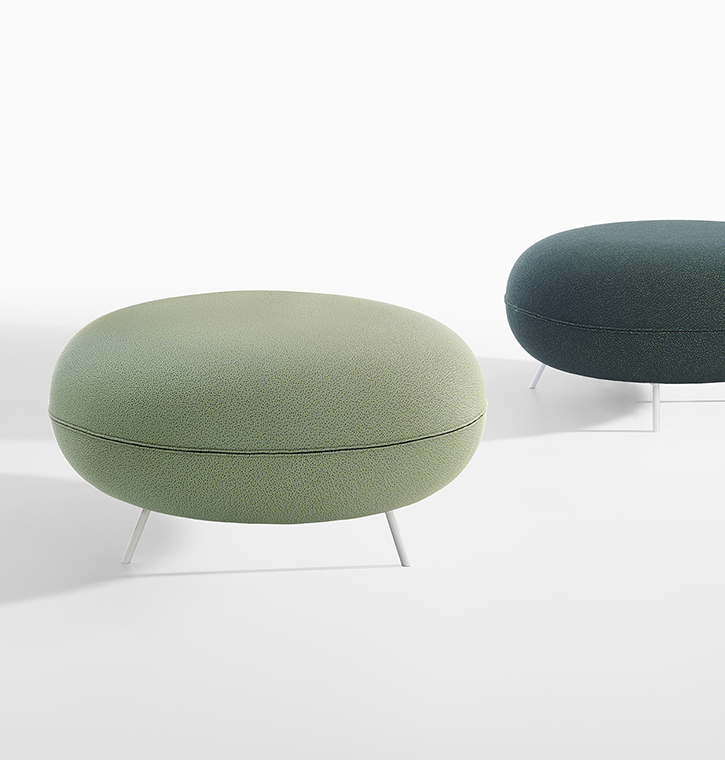 Designer
Raffaella Mangiarotti
Materials
Iron, Wood, Poliestere
Dimensions
Ø: 900 mm - 35"
Ø: 700 mm - 28"

H: 445 mm - 18"
Production process
Constructed from flexible polyurethane sheets with an internal structure made of poplar plywood and threaded inserts. Lined with polyester jersey and other fabrics.
Structure certification: UNI 9175 1IM
Designed by

Raffaella Mangiarotti
"Gioia was inspired by this beautiful and elegant net material. To me, the net clearly expresses the beauty of the work of Italian fashion artisans."

"I thought it would be a nice material to cover an ottoman with because it stretches over the round shape of the ottoman naturally. The shape expresses ideas of softness and generosity."



BRAND SELECTION
OUR PRODUCTS