IOC project partners
INTRODUCES
Corvetto
Corvetto is a minimal, functional table that's ideal to be used for a variety of activities and environments. Easy to arrange and position, it makes reorganising spaces to suit different needs a doddle.
Corvetto tables, with their harmonious, compact form, make a perfect additional side table for any environment. Bright and colourful, they bring cheerfulness to the room. 
The top precisely follows the form of the compact base, giving the piece a delightful sense of harmony. 
Its metal structure can be epoxy powder-coated or brass-plated, whilst the top is available in lacquered wood or back-painted glass.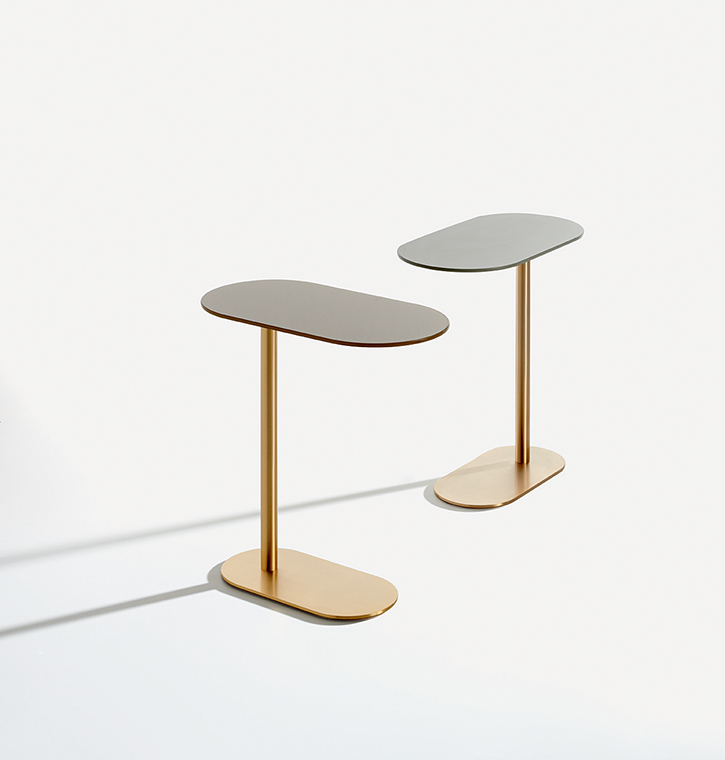 Product Overview
Corvetto is a minimal and functional object, slim but strong with an overhanging top that can be moved to offer occasional support to various activities and in different contexts. On its own or in small groups, it quickly organises the accessory and service space. The side table has its compositional harmony thanks to the similar shapes for both rounded faces: the compact base and the wide top.
The frame can be white, grey, black painted or brass, while the top is available in back-painted glass or lacquered.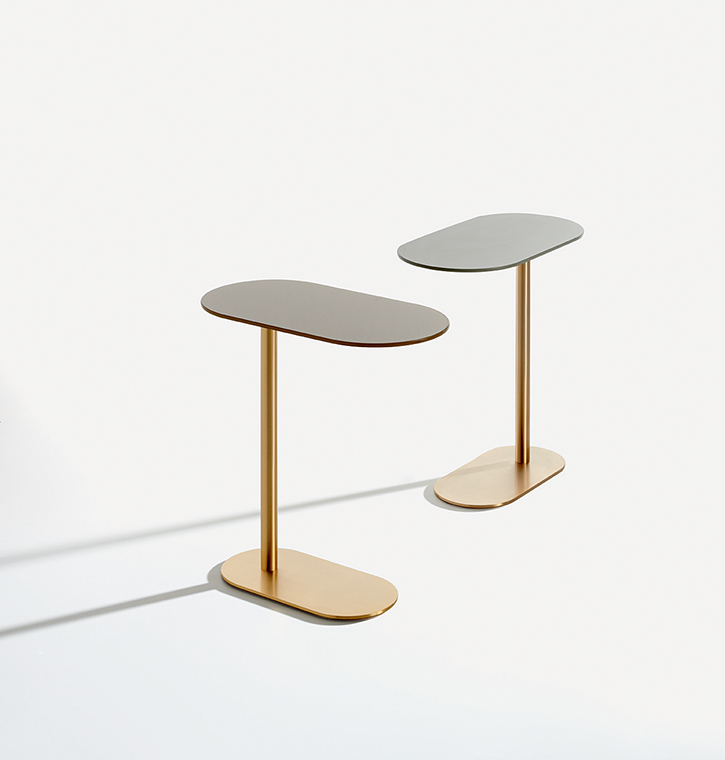 Designer
Raffaella Mangiarotti
Materials
Iron, Wood, Glass
Dimensions
L: 550 mm - 22''
D: 295 mm - 12''
H: 550 mm - 22''
Production process
The lower plate is laser cut and mechanically attached to the upper plate via a metal rod. The table top is glued to the upper plate. The entire piece is epoxy powder-coated.
Product sheet
Data sheet

Collection
Corvetto

Official website
IOC project partners

Designed by

Raffaella Mangiarotti
"I thought that in my house to work I would need a functional and aesthetic table – useful when you work on the sofa with your PC, even when you want to have a coffee."

"I don't like technical PC tables near the sofa, I find them out of place. I wanted one that was functional but with a domestic and elegant aesthetic."

BRAND SELECTION
OUR PRODUCTS