IOC project partners
INTRODUCES
Cordusio
Cordusio is a table capable of accommodating a variety of situations: it can be used alone or to form small groups, in recreation and relaxation areas or as a meeting table in executive offices or where space is limited.
Thanks to its compact design, Cordusio is ideal for the home office, as a practical yet elegant interior designer piece. Cordusio tables can be arranged to create a bar or dining area.
Its metal structure can be epoxy powder-coated, whilst the top comes in either marble, wood, back-painted glass or lacquered.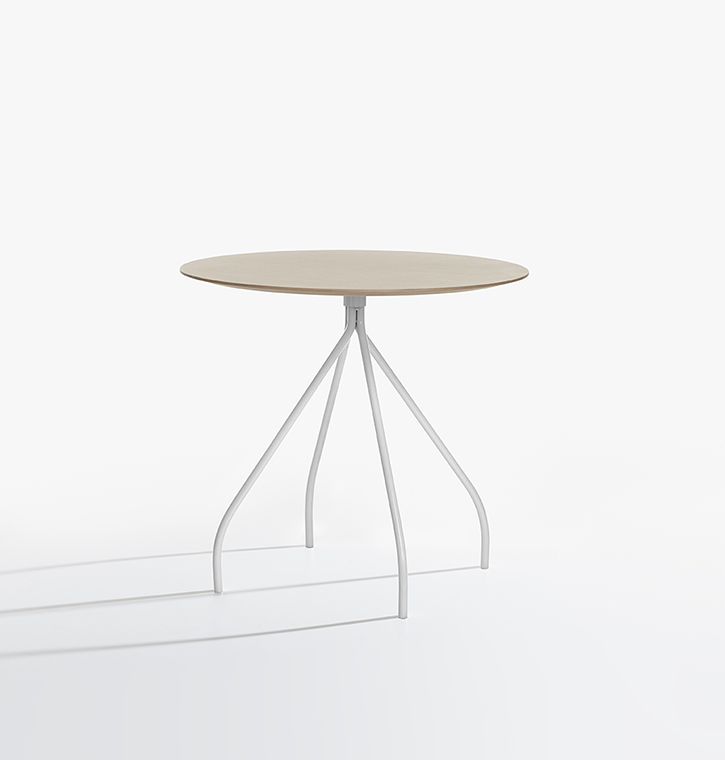 Product Overview
Cordusio is a table that works discreetly, for individual activities or short direct and informal meetings. The visual clearness of its shape makes it fit well into any context, as an accessory worktop in an office or in the most open comfort zones. The top is supported by a particular tubular metal structure that branches out like a flowers bouquet from the supporting joint cylinder forming a very particular twist effect. The frame can be white, grey or black painted and the top is available in wood, lacquered, marble or back-painted glass.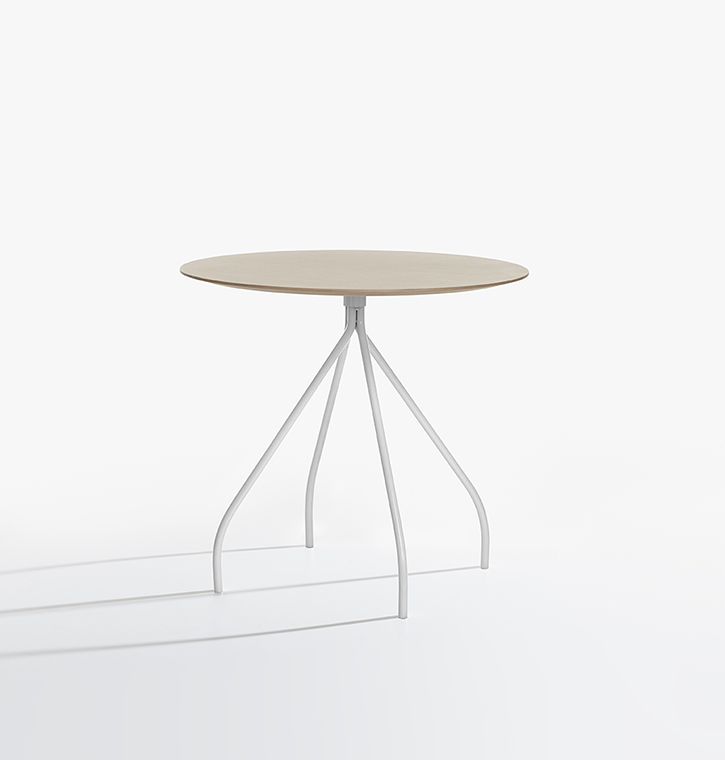 Designer
Raffaella Mangiarotti
Materials
Steel, Wood, Marble, Glass
Dimensions
Ø: 800 mm - 32"
H: 740 mm - 29"

Production process
The structure is created from a curved high-strength steel rod. A metal plate is welded to the leg structure to provide a fixing point for the table top. The entire piece is epoxy powder-coated.
Designed by

Raffaella Mangiarotti
BRAND SELECTION
OUR PRODUCTS