IOC project partners
INTRODUCES
Bicocca
Bicocca is a chaise longue designed for working: it's no longer necessary to spend all day sitting on a chair, even an ergonomic one. Bicocca is perfect for reading, working or simply relaxing, making it ideal for both the home and the office.
When working on Bicocca – with its lumbar support – you can (comfortably) sit up or be more "relaxed", avoiding that sofa-style posture that can often cause back pain. Bicocca can be reclined to various angles to suit the user's needs. The more erect, working position ensures the head is well-supported via a special headrest, enabling the user to view a computer screen, to work on a tablet or to read. The relax position, on the other hand, is more reclined and is also suitable for resting. No matter the activity, Bicocca creates a private, comfortable and cosy corner: it has a feminine, sensual and embracing form, but also offers a touch of playfulness with its oversize headrest. It's ideal for a private office, a lounge area or a waiting room.
The seat is lined with fabric and is available in a variety of colours, the 18 mm metal rod frame can be chrome or epoxy powder-coated in black or white.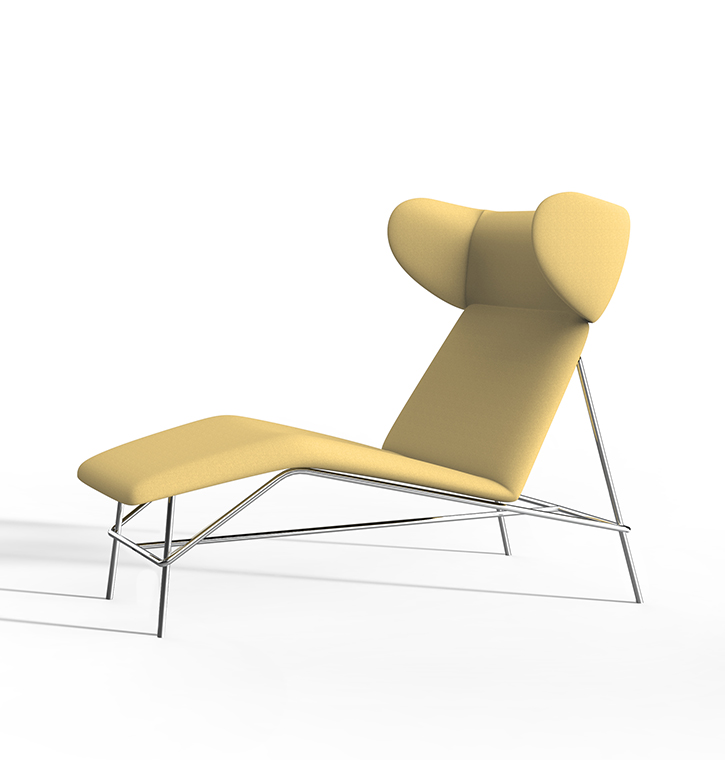 Product Overview
Bicocca is a chaise longue designed for moments of relaxation or for working, it's also suitable for many other activities. Its main feature is the headrest, the inclination of which can be set to different angles. Bicocca has a sinuous shape with a unique, oversized, almost ironic, headrest, giving the chair a playful dimension. The concept which gave rise to Bicocca's definitive version won Silver at the prestigious IDA 2020 awards (in the Home Interior Products-Interior Furniture category).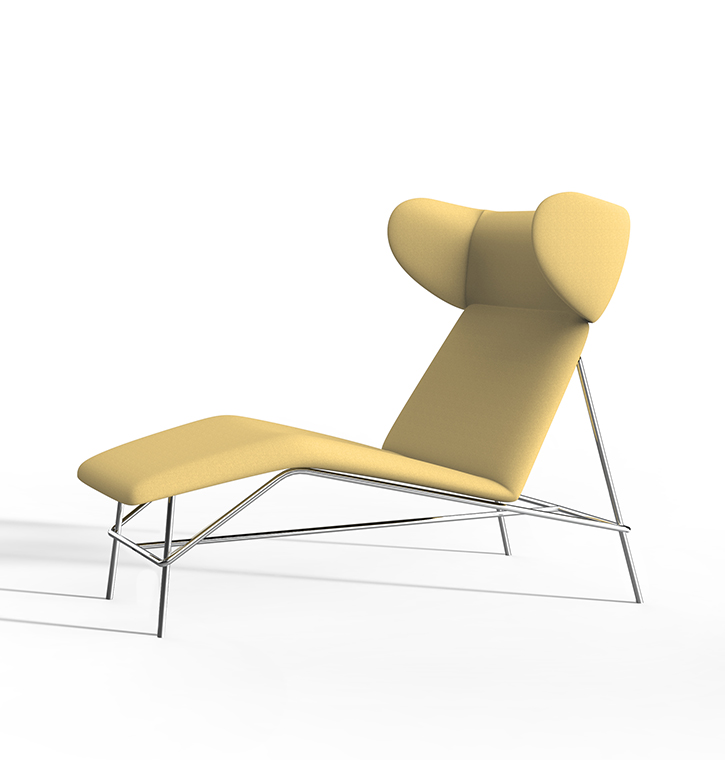 Designer
Raffaella Mangiarotti
Materials
Iron, Wool, Wood
Features
high-back, ergonomic, recliner
Dimensions
L: 1608 mm - 63"
D: 717 mm - 28"
H: 1119 mm - 44"
Product sheet
Data sheet

Collection
Bicocca

Official website
IOC project partners

Designed by

Raffaella Mangiarotti
BRAND SELECTION
OUR PRODUCTS