DESK DIVIDERS & SCREENS
DESK DIVIDERS & SCREENS are a group of accessories designed to improve privacy and acoustic comfort, facilitating work and concentration in collaborative environments
The free standing desk dividers are available in various widths and in two heights (H.40cm and H.50cm). The panels can be customized with an extense range of fabrics.
The fix desk screens transform your table into a place for concentration and individual work while keeping a collaborative environment in open work or learning spaces.
Designed by

Inclass Studio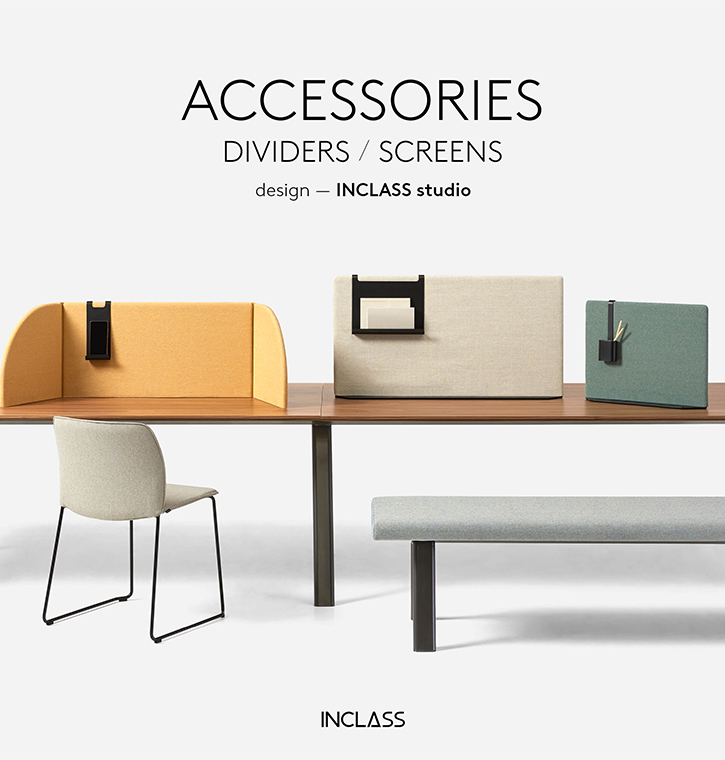 Product Overview
DESK DIVIDERS & SCREENS are a group of accessories designed to improve privacy and acoustic comfort, facilitating work and concentration in collaborative environments. The desk dividers and screens, are available in various sizes and can be customized with a wide variety of fabric options to give a personal identity to your space or project. To achieve a complete functionality, the collection includes a series of practical accessories such as: pencil holders, magnet boards and supports for your mobile gadgets.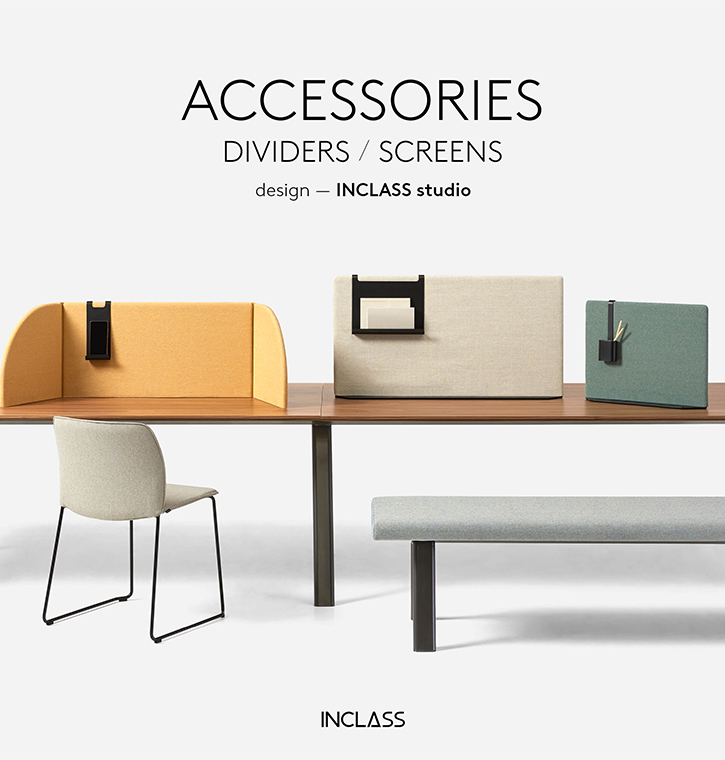 Product name
DESK DIVIDERS & SCREENS
Materials
Steel, Cotton, Wool
Product sheet
Data sheet

Collection
Catalogue

Official website
INCLASS

BRAND SELECTION
OUR PRODUCTS