Hizone - Abbattitore di temperatura
Category: Electrical appliances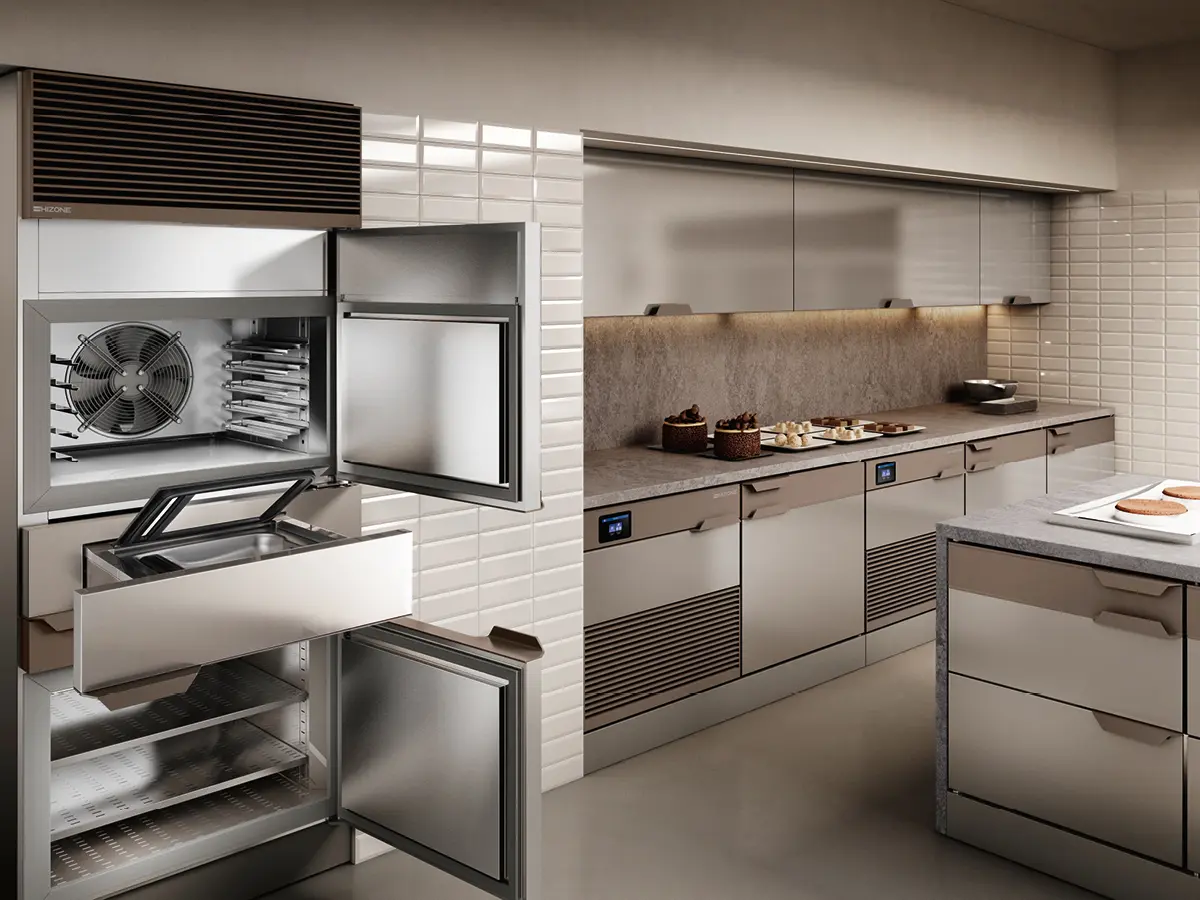 Quick cold. Unmatched quality and performance.
Rapid cold preserves food from bacterial proliferation, extends the storage period while keeping the fragrance and flavors of your dishes unaltered. The HIZONE blast chilling technology represents the optimal solution for preserving food from the oxidation process and reducing the problem of weight loss caused by evaporation.
Designed by

Antonio Citterio con Sergio Brioschi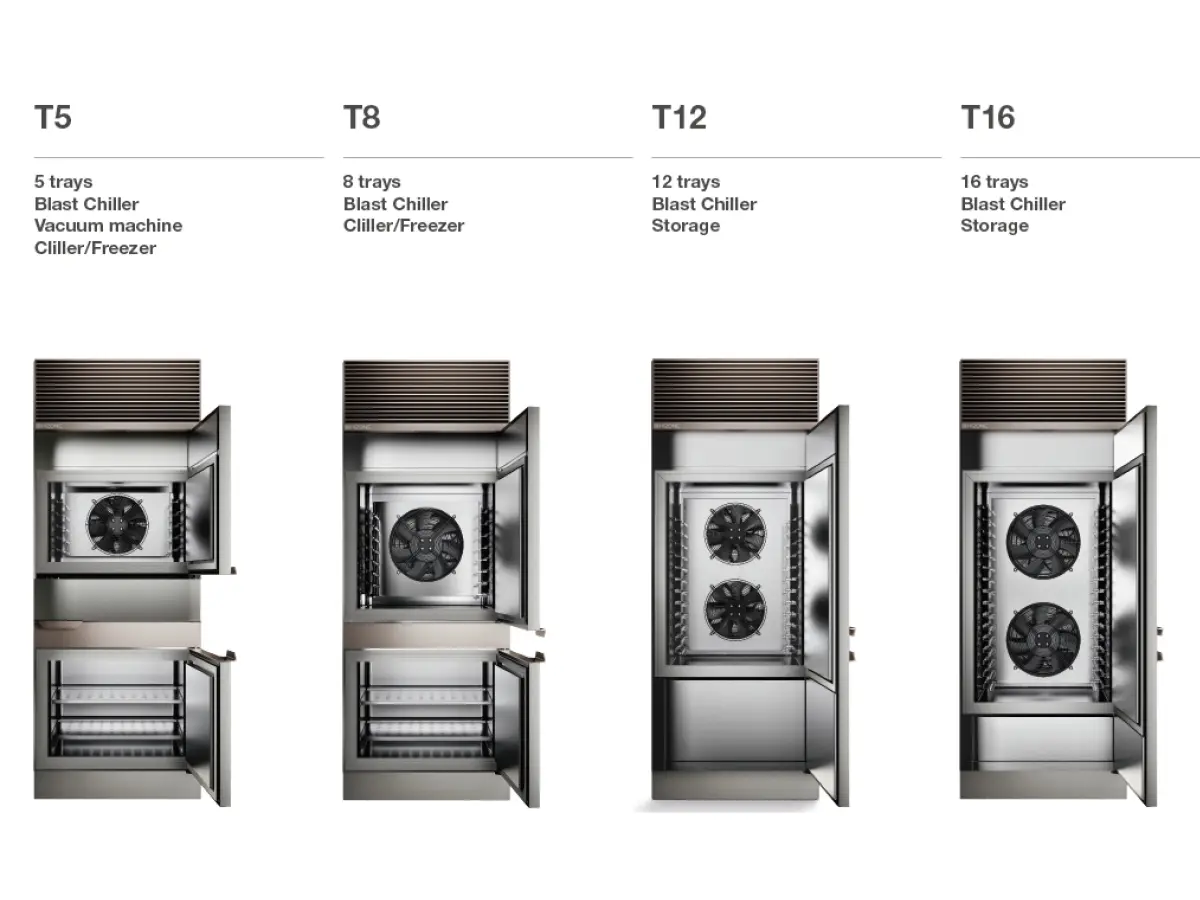 POSITIVE REDUCTION
Quick cooling to + 3 ° C from any starting temperature while respecting the nutritional properties of each food.
NEGATIVE REDUCTION
Rapid cooling, down to -18 ° C, at the core of the product without damaging the structure and respecting the characteristics of the food.
LOOP
Positive blast chilling + 3 ° C and negative blast chilling -18 ° C at the core of the product, without time limits and without cycle interruptions through continuous insertion of food.
DEFROST
Defrosting in a sanitized room at a controlled temperature and ventilation for a product ready to be completed
cooking or serving it directly without undergoing alterations.
LEAVENING
Complete management of natural leavening cycles with maximum temperature and humidity control.
SLOW COOKING
Low temperature cooking of products with the possibility of combining positive or negative blast chilling cycles. 
Ulteriori informazioni su questo testo di originePer avere ulteriori informazioni sulla traduzione è necessario il testo di origine
Invia commenti
Riquadri laterali