Dame Haute Couture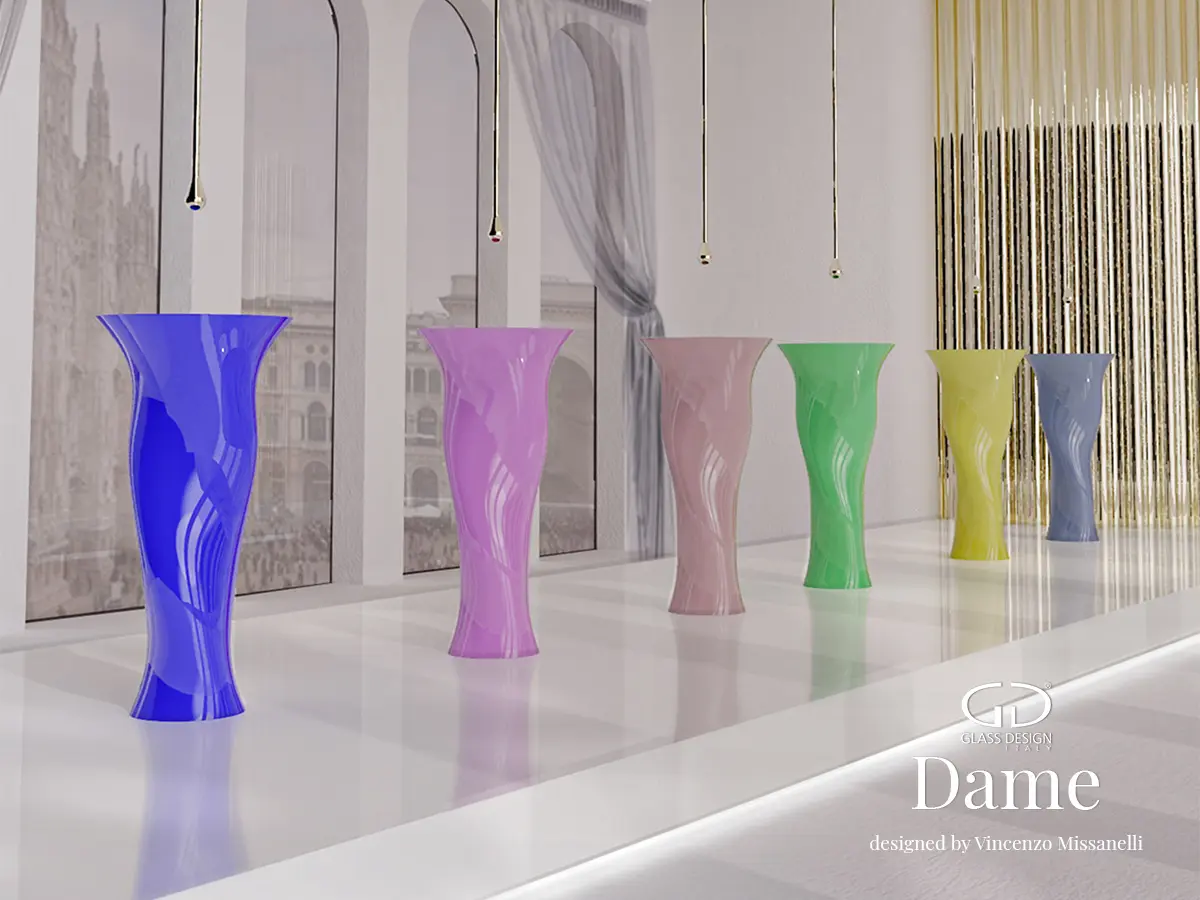 A seductive union of Fashion and Design
The distinctive contours of DAME, the striking Vetrofreddo® freestanding basin by Glass Design (design: Vincenzo Missanelli), come alive with the introduction of six exciting new colours, all eye-catching and vibrant and perfectly in keeping with fashion trends for 2022. 
Ressembling an elegant dress that envelops the body with soft, voluptuous curves, DAME is sophisticated and unique, with a design that commands attention as highlighting its exquisite form and beauty. 
Strongly influenced by the world of fashion, it was only fitting that the DAME Haute Couture collection reflected this year's on-trend colours. Such is the character of DAME, a "catwalk model" item that echoes and embodies that what is en vogue.
The colour palette chosen by Glass Design comprises Very Peri, Pantone Colour of the Year 2022 which is synonymous with dynamism and creativity; Lavender which, due to its pink hue origins, emanates style and modernity; the delicate pastel shades of Powder Pink and Alice Blue; Sage Green and Cedro, the most energising tones of 2022, summery, vital and refreshing. 
All the new colours are offered in a high-gloss finish to further accentuate their spirit and splendour. 
A range of coordinating bathroom accessories is also available as is a Dame Haute Couture mirror in matching finish and featuring vertical LED lighting.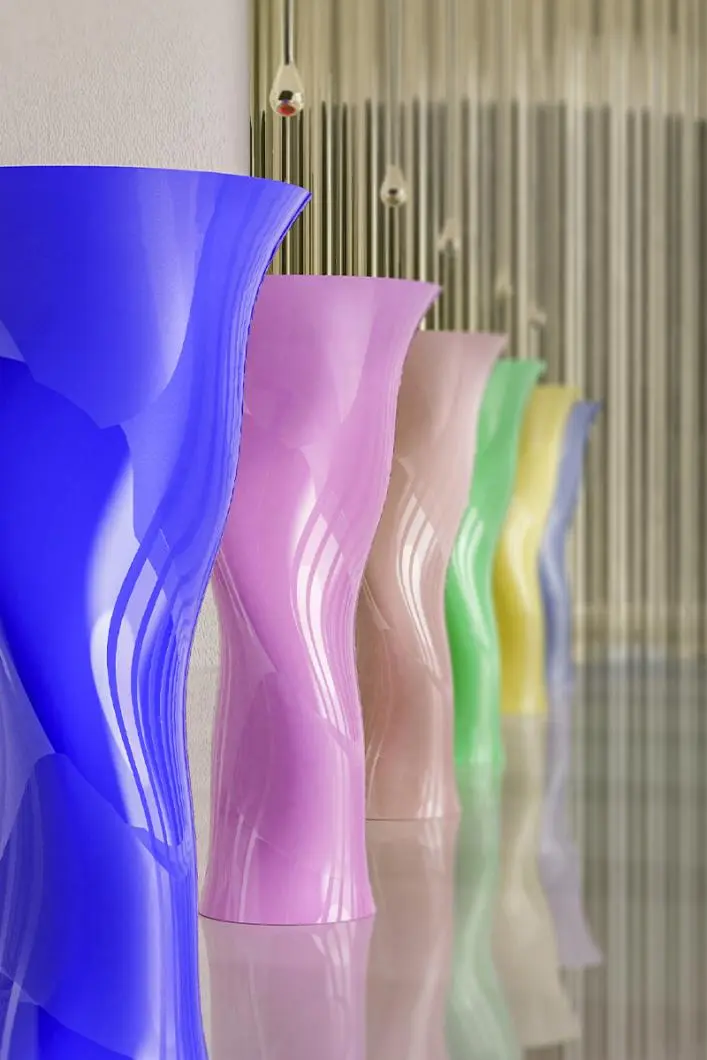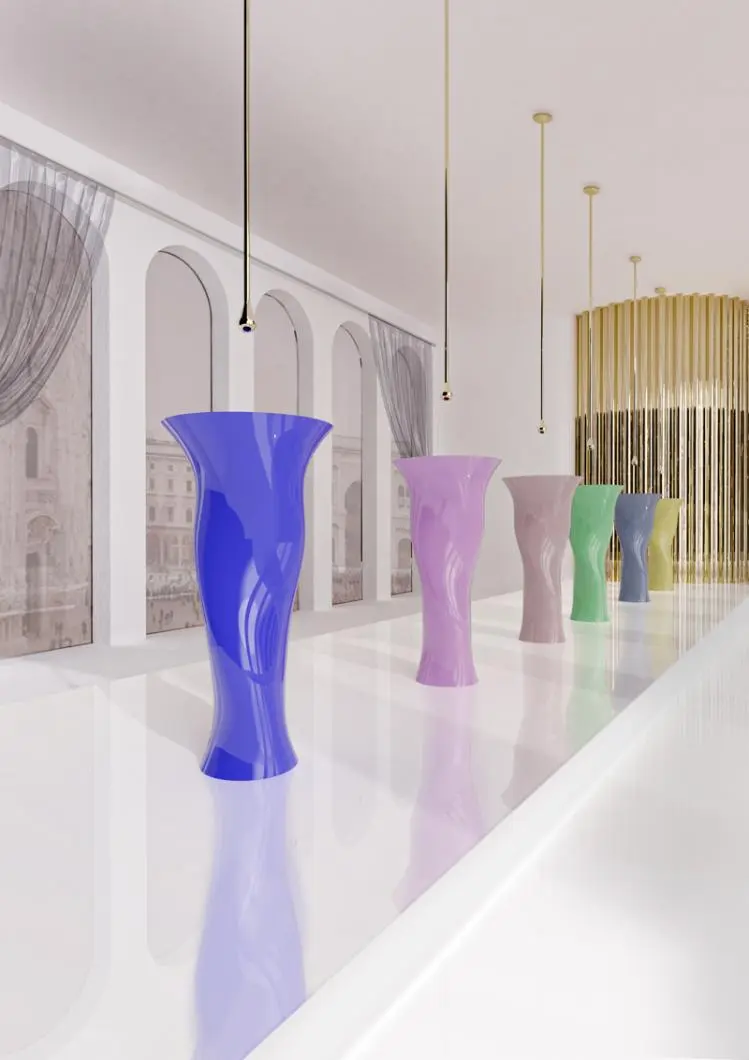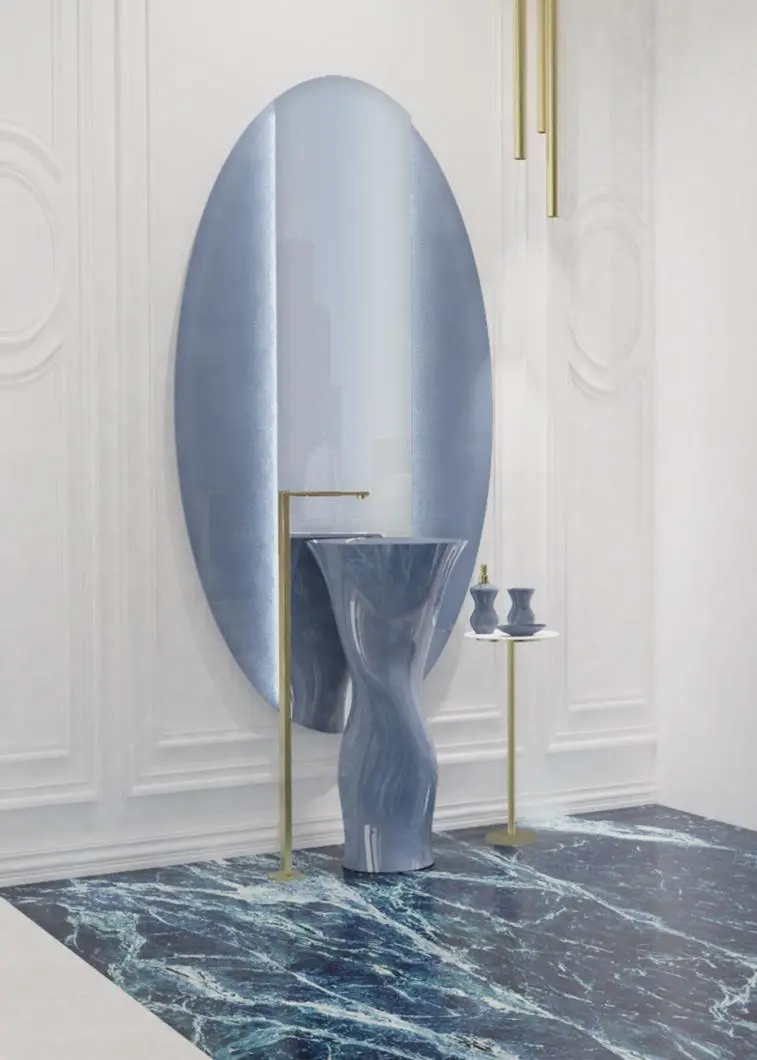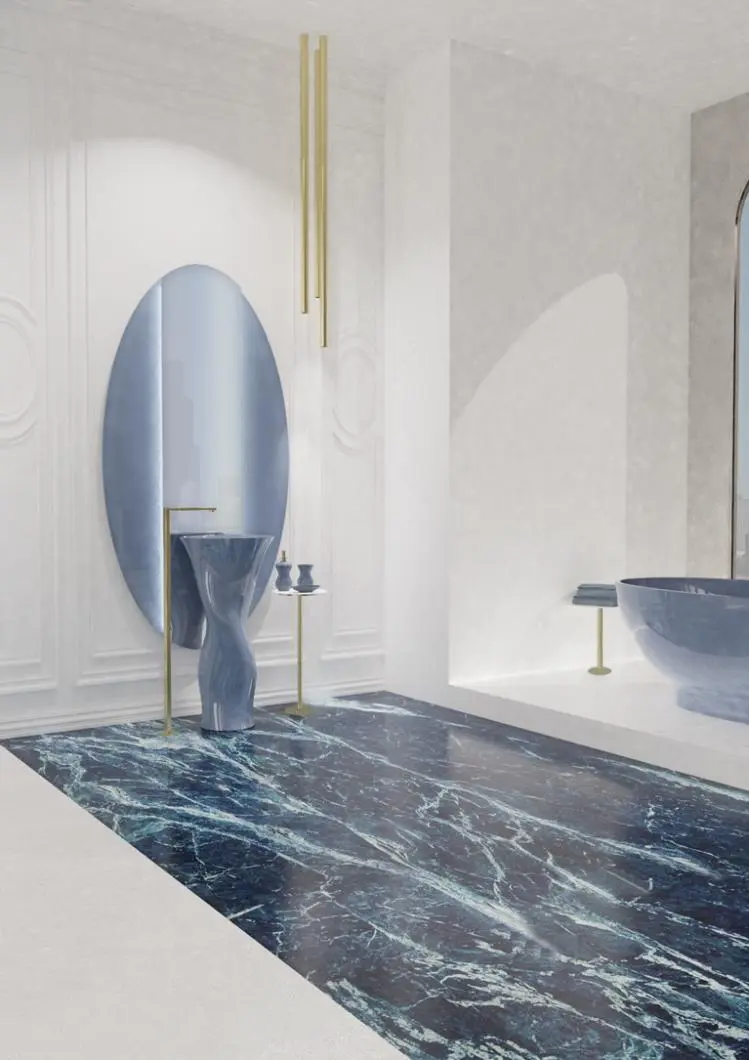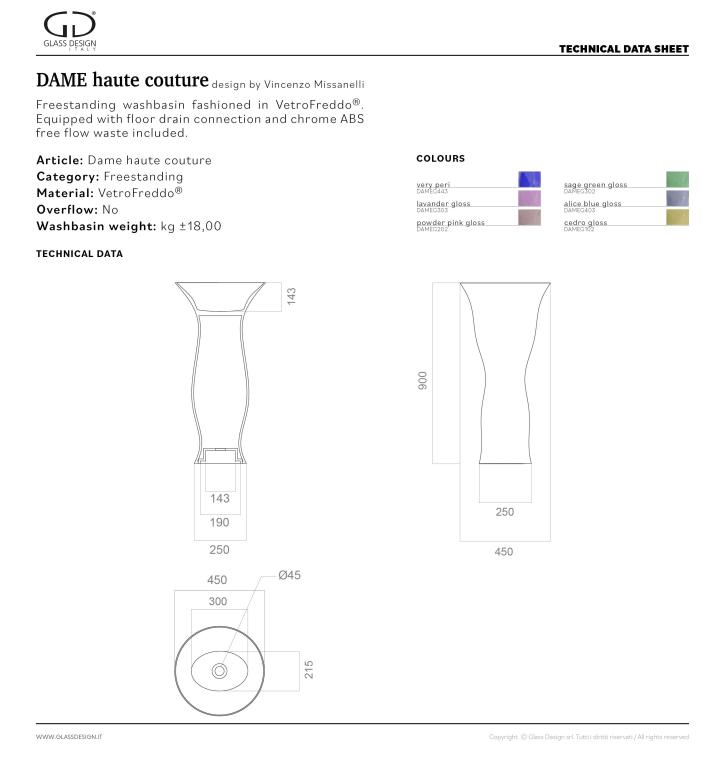 Product description
Pedestal washbasin in VetroFreddo ®. Complete with floor drain and free-flowing chrome ABS waste basin included.

Article: Dame haute couture
Category: Freestanding
Material: VetroFreddo®
Overflow: No
Washbasin weight: kg ±18,00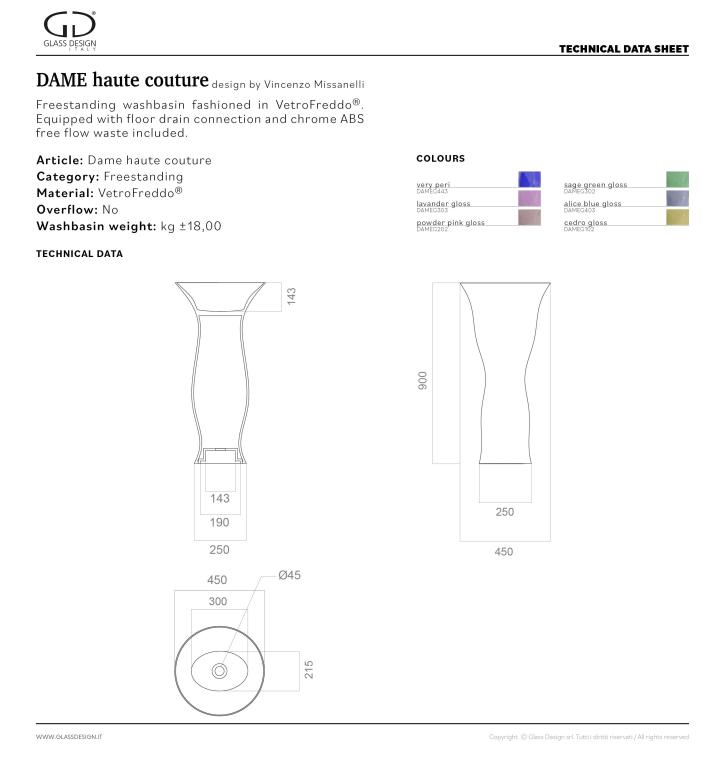 Product name
Dame Haute Couture
Designer
Vincenzo Missanelli
Dimensions
DAME dimensions: Height: 900 mm - Diameter (at top of basin): 450 mm - Diameter (at floor level): 260 mm – Depth of basin: 143 mm
Official website
https://www.glassdesign.it/