Aladin Swing
Single custom-made swing door with concealed frame or  with telescopic jamb.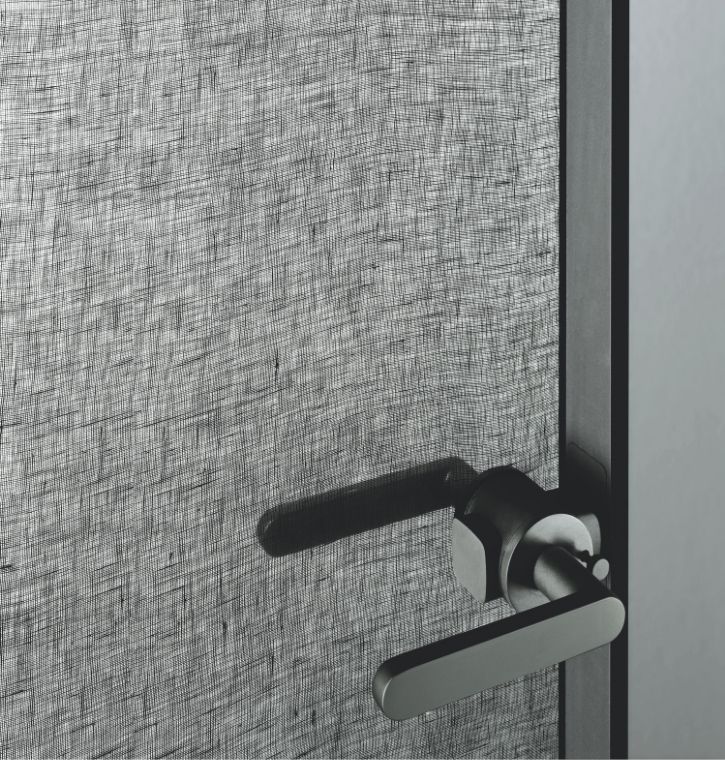 Product Overview
ALADIN SWING is a single custom-made swing door with concealed frame (PLAIN version) or with telescopic jamb (FRAME version), adjustable pivot hinges and aluminium panels frame in five different finishes.
In the MONO version a glass is applied on one side of an aluminium frame, so as to have a face with a flush surface and another surface rebated from the perimeter aluminium frame. The glass can be monolithic tempered 6 mm in a single piece or tempered laminated 3 + 3 mm.
In the DUO version two 4 mm thick tempered glasses are applied on both faces of an aluminium frame so as to form a volume with an internal air chamber. Stoneware panels are as well available for both versions and wooden ones only for Aladin Duo.
It is possible to assemble different kind of locks and choose between handle and knob, which are provided in the same finishes as the frame.
Available also in the version with frame flush with the ceiling.
The glass is available in a wide range of finishes and it is certified according to the safety regulations ANSI Z97.1 and UNI ENI 2150.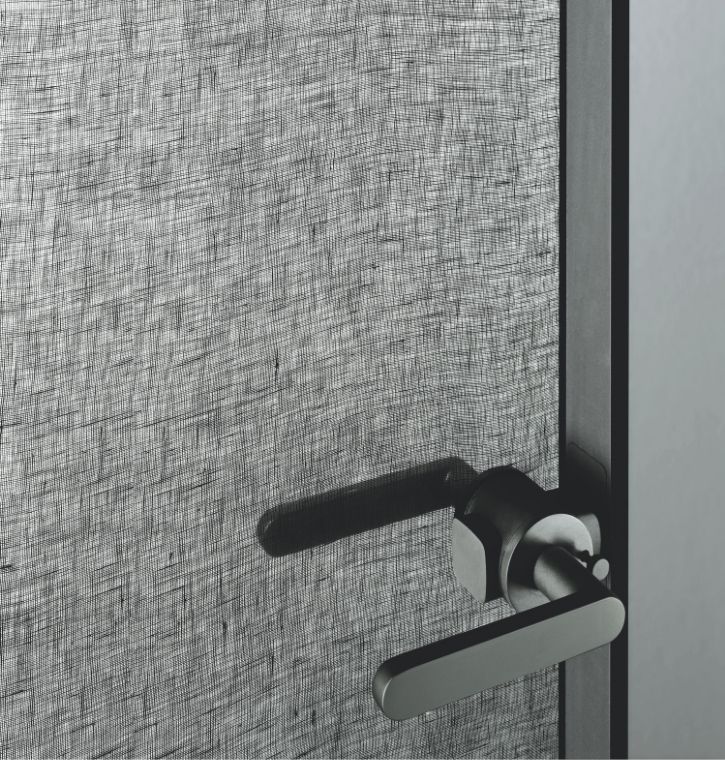 Product name
Aladin Swing
Product sheet
technical sheet

Official website
Glas Italia

Designed by

Piero Lissoni
BRAND SELECTION
OUR PRODUCTS