Tenet
Tenet; a palindrome, which reads the same backwards as forwards, like the design of the desk's heads.
The Tenet desk system can have two heads, one at each end, or one head and a chest of drawers at the other end. The surface and drawers are covered in leather, creating a pleasant visual and tactile contrast for an original work space.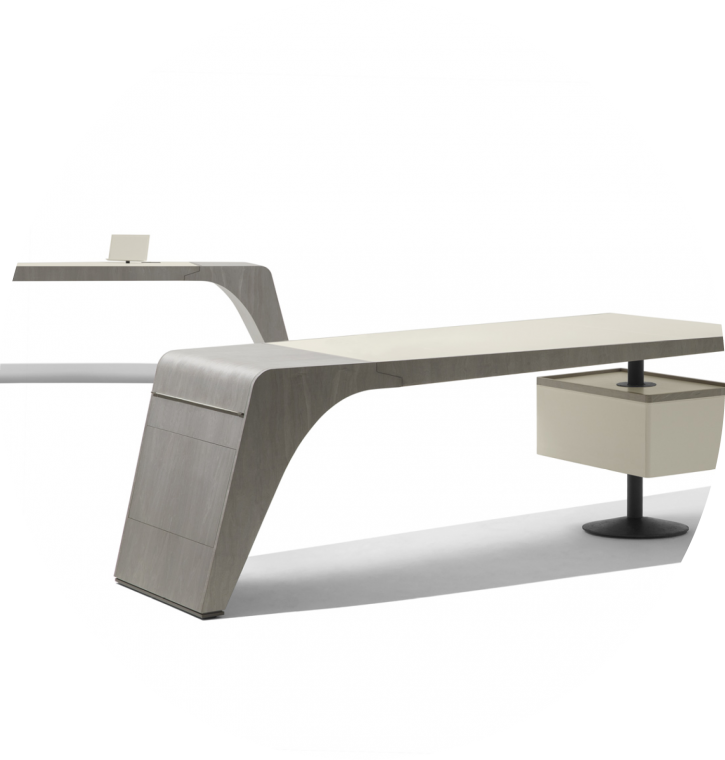 Product Overview
Executive writing desk in dove grey or slate-grey maple wood, with the top and the drawers covered with saddle leather and metal parts painted in a bronze colour.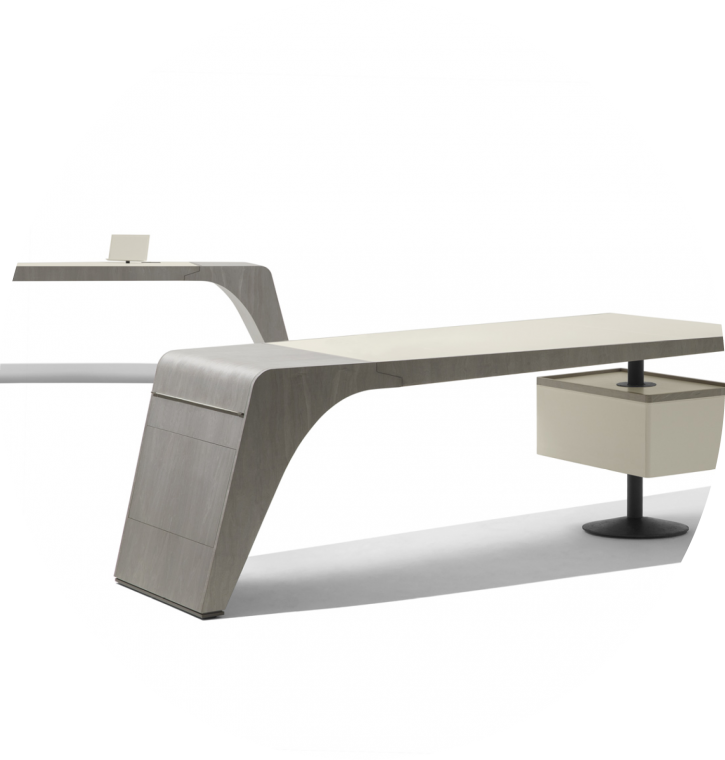 Dimensions
cm 230 x 101 x h 74 | in 90 1/2 x 39 3/4 x h 29 1/8

cm 250 x 79 x h 74 | in 98 1/2 x 31 1/8 x h 29 1/8

cm 281 x 104 x h 74 | in 110 5/8 x 41 x h 29 1/8

cm 318 x 197 x h 74 | in 125 1/8 x 77 1/2 x h 29 1/8
Collection
giorgetti.eu/tenet

Official website
giorgetti.eu

BRAND SELECTION
OUR PRODUCTS