Gea [beach lounger]
With a delicate carob coloured steel frame, the base is abonos oak, a thousand-year old fossil wood sourced from rivers, which demonstrates the DNA of Giorgetti's workmanship.
From the Greek γαια, meaning "the earth", GEA celebrates the beauty and openness of outdoor living.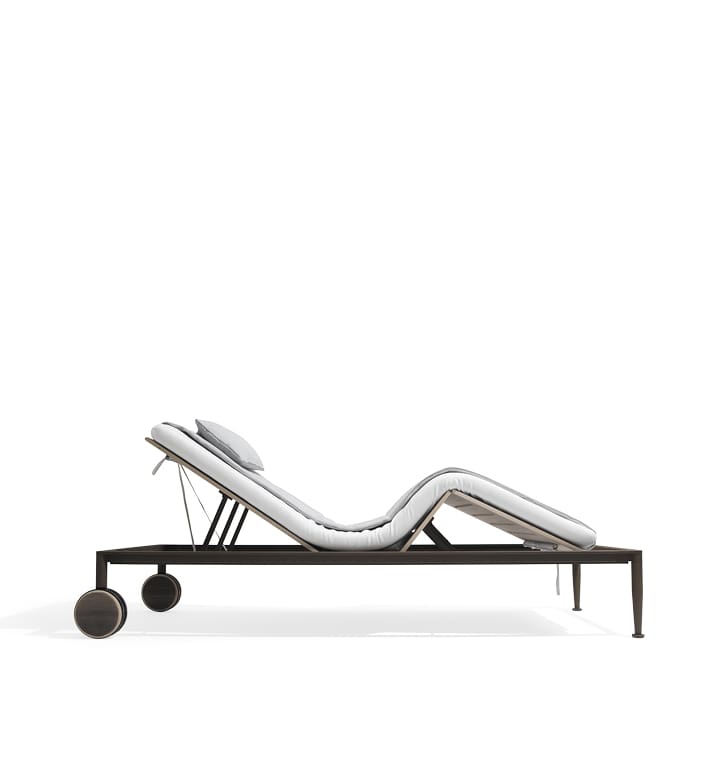 Product Overview
Beach lounger in protected stainless steel with cushion in Breathair® with a completely drainable cover, to which a reversible mattress topper with a headrest is added.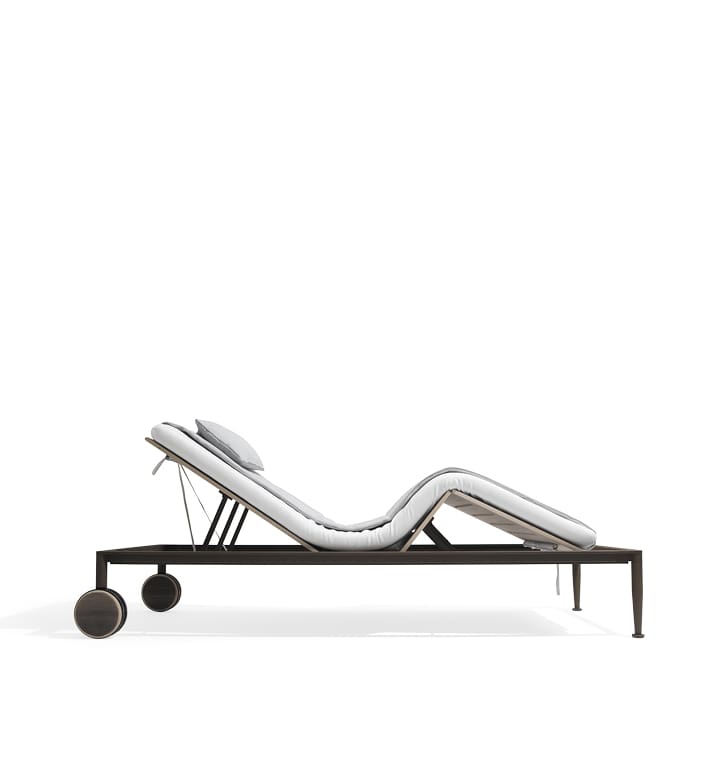 Product name
Gea [beach lounger]
Dimensions
cm 200 x 82 x h 39 ÷ 75
in 78 3/4 x 31 1/4 x h 15 3/8 ÷ 29 1/2
Collection
giorgetti.eu/gea-beach-lounger

Official website
giorgetti.eu

BRAND SELECTION
OUR PRODUCTS