Borealis
Borealis, an object with a sculptural appearance, the result of quick thinking and executed with a simple gesture.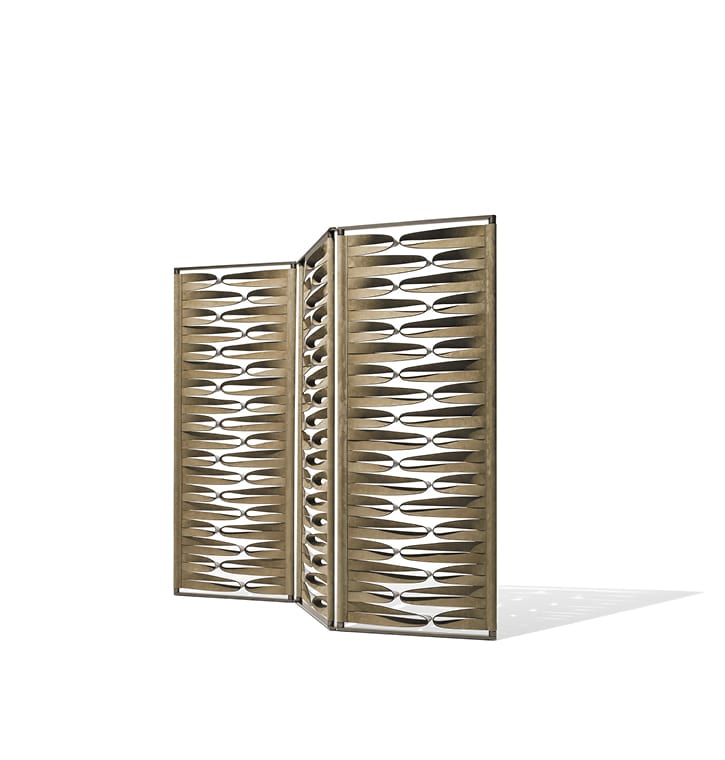 Product Overview
Screen with pewter-finish painted aluminium frame made of two-colour leather bands folded into loops and sewn together by hand.
The bands are available in two combinations:
- Leather on both sides, also in different colours, exclusively from the pelle category
- Pelle plus leather on one side, anilina nubuck leather on the other one and on the vertical bands.
The compositions are available in two heights. The screen is composed of three rotating doors equipped with locking mechanisms that prevent them from closing or opening completely to maintain stability.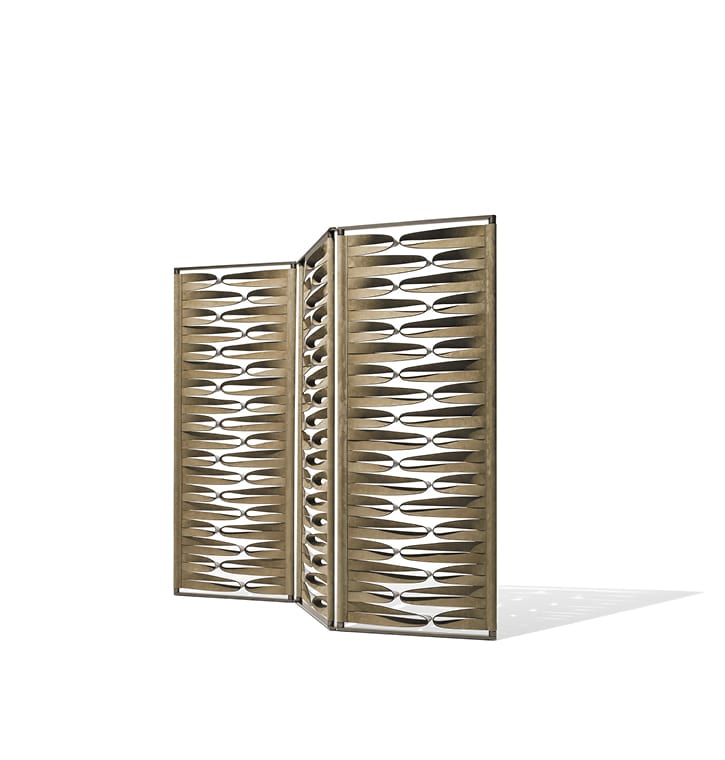 Designer
Roberto Lazzeroni
Dimensions
closed
cm 126,5 x 67,5 x h 170
in 49 3/4 x 26 2/4 x h 67

open
cm 181,5 x 39,5 x h 170
in 71 2/4 x 15 2/4 x h 67

.

closed
cm 126,5 x 67,5 x h 125
in 49 3/4 x 26 2/4 x h 49 1/4

open
cm 181,5 x 39,5 x h 125
in 71 2/4 x 15 2/4 x h 49 1/4
Product sheet
giorgetti.eu/borealis

Official website
giorgetti.eu

BRAND SELECTION
OUR PRODUCTS