Varia
Varia is the iconic customizable bioclimatic Pergola of the Gibus range, the perfect choice for those who wish to experience the luxury of maximum comfort.
Modular bioclimatic pergola in powder coated extruded aluminium, available in self-bearing or leaning version. The structure integrates perfectly the ZIP awnings within the profiles, thus matching functional performance with minimalist style. Varia can be closed with both glass walls to face the cooler months and screen awnings during summertime. This it becomes a solution that changes according to climate differences and can be used in all seasons. The Side Seal patent guarantees side insulation of the cover. The Twist Motion patent allows for the rotation of the blades from 0° to 135°. The blades, when placed in a slightly open position, create a comfortable microclimate and block direct radiation from the sun. Once closed, they protect from the rain and the water is conveyed through an integrated drain pipe.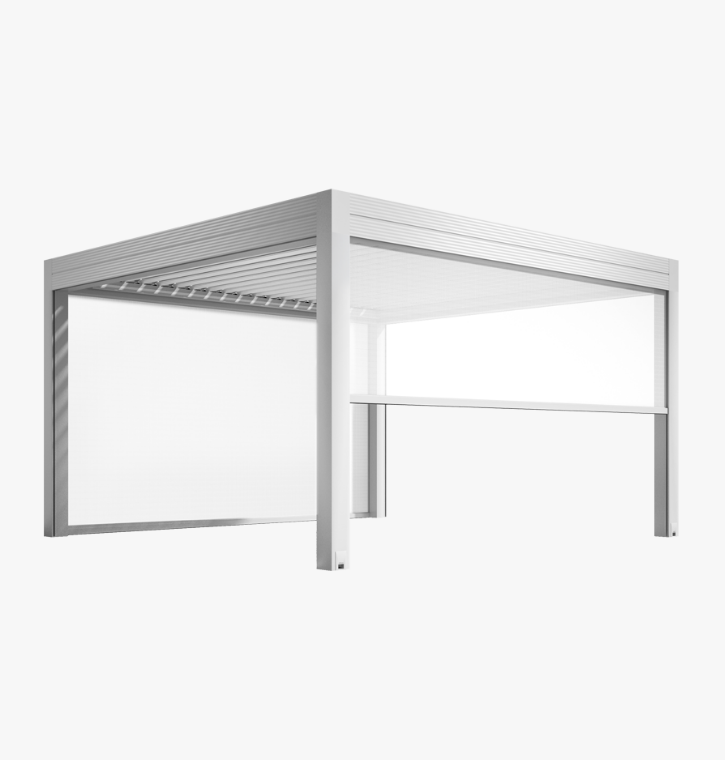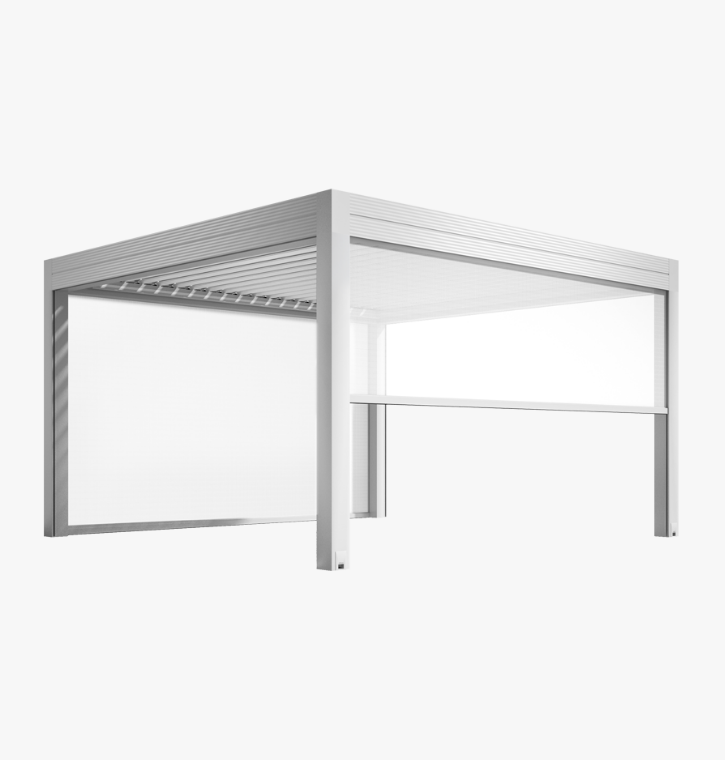 Features
freestanding, with integrated lighting, motorized
Dimensions
1 Module:
L max 500cm x S max 600cm
Production process
Each Varia is made to measure, starting with a project developed for each individual need.
BRAND SELECTION
OUR PRODUCTS