Spazio
Spazio has added to the range of Gibus arm awnings. This 2021, novelty was born with the aim of combining design and sustainability with high level technology. Spazio is the result of the consolidated partnership between our company and Meneghello Paolelli Associati design studio.
SPAZIO is the new series of awnings with arms: the result of the consolidated collaboration with the designers Meneghello Paolelli Associati; the line reworks the technical concepts of the historical DIM series and gives them new and sinuous shapes as well as new technological options. 
SPAZIO is the first family of products to integrate the Invisible Lock patent, a system that allows locking between the heads that support the roller and the square bar, thus guaranteeing flawless aesthetic continuity between the main structural elements of the awning. 
The models stand out for its versatile EDGE type arms that allow it to reach a maximum projection of 300 cm for the 60 version and 400 cm for the 75 version.  
The bearing bar is in robust steel while all the other main elements are in powder coated aluminum, the winder roller is in galvanized steel and the bolts are in stainless steel. SPAZIO can be installed on the wall or ceiling and is moved with a motor or with a manual winch. 
Two types of optional lighting are available: LED Strip on the front lower part to illuminate the rooms below when the curtain is open and Ambient LED on the upper part of the arms to radiate the light on the fabric and thus generate a suggestive effect. 
For both versions, the Roll-up Frill is available on request; this accessory extends the versatility of use of the awning without decreasing the stylish design because the front of the frill disappears entirely inside the front of the awning once it is rolled up. 
Designed by

MeneghelloPaolelli Associati
We combined the square bar with the headboard in a sinusoidal movement, generating a recognizable shape. This is the characterizing element of Spazio. A hybrid geometry that gives shape to the product.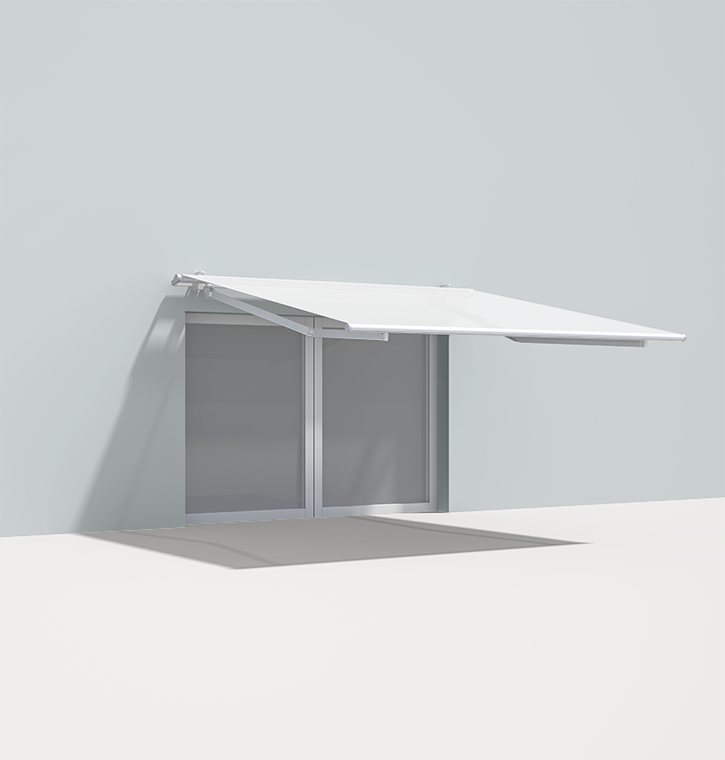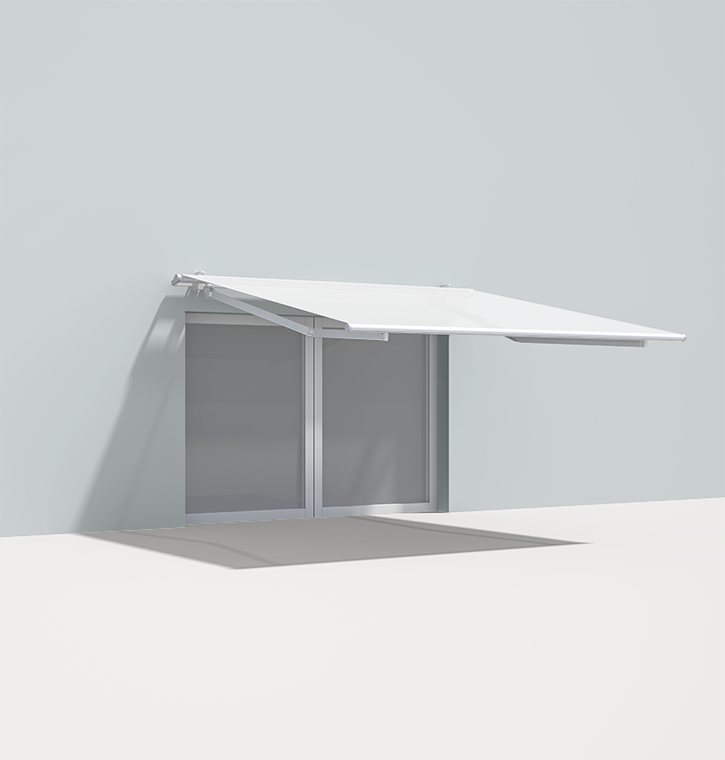 Designer
MeneghelloPaolelli Associati
Features
with integrated lighting, motorized
Dimensions
L max 1180cm x S max 400cm
Production process
Each Spazio is custom created, tailored to the design requirements of the client. You can customize Spazio with a range of 30 paint colors and hundreds of different fabrics.
BRAND SELECTION
OUR PRODUCTS