Joy
Joy is the slender and thin Gibus bioclimatic pergola, ideal to enrich silently the design of terraces and small gardens.
Bioclimatic pergola made of powder coated aluminum, with adjustable blades covering.
The structure is composed of 13x13cm section uprights and a 25cm high perimeter frame.
The covering blades can be oriented from 0° to 120°, and once closed they guarantee a rain and weatherproof covering.
The movement of the blades is rotary and takes place around the lower pin, so that - once closed - they rest on the internal perimeter of the structure, maintaining the insulation from rain, wind and the entrance of insects. The movement is guaranteed by one or two linear motors, depending on the size of the structure.
Joy allows the perimeter closure with roller blinds or glass curtains of the Gibus range.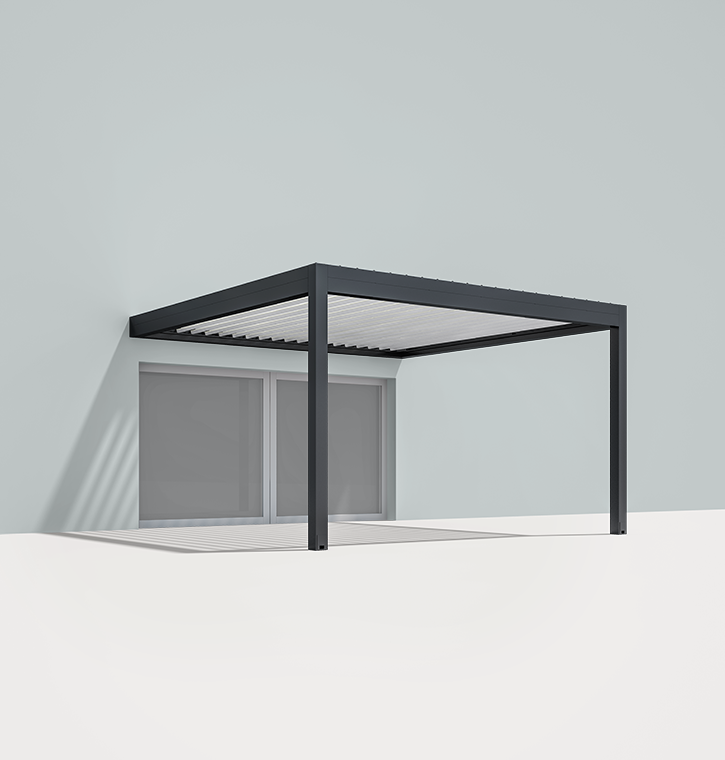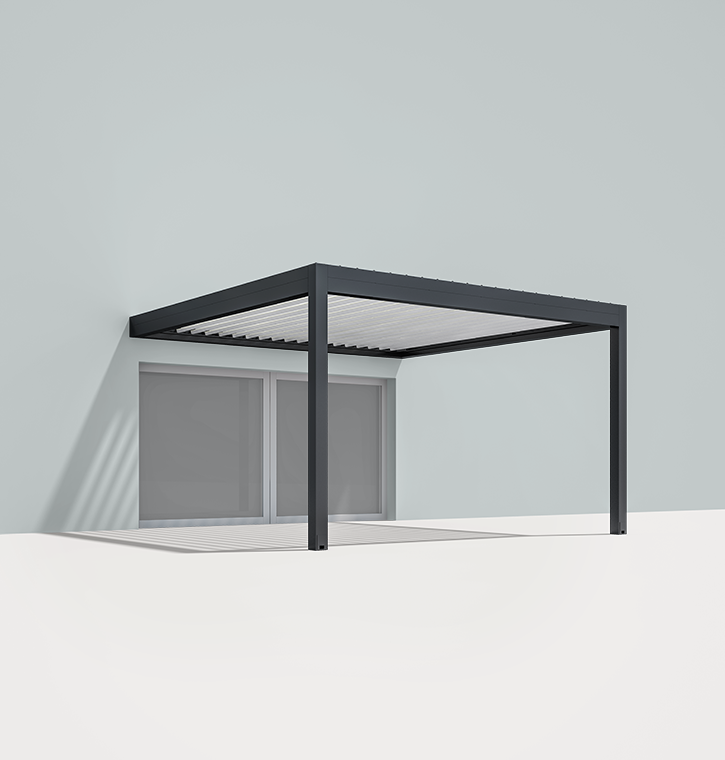 Features
freestanding, with integrated lighting, motorized
Dimensions
1 Module:
L max 450cm x S max 610cm
Production process
Each Joy is made to measure, starting with a project developed for each individual need.
BRAND SELECTION
OUR PRODUCTS