INGRANAGGIO - L'Uomo di Gessi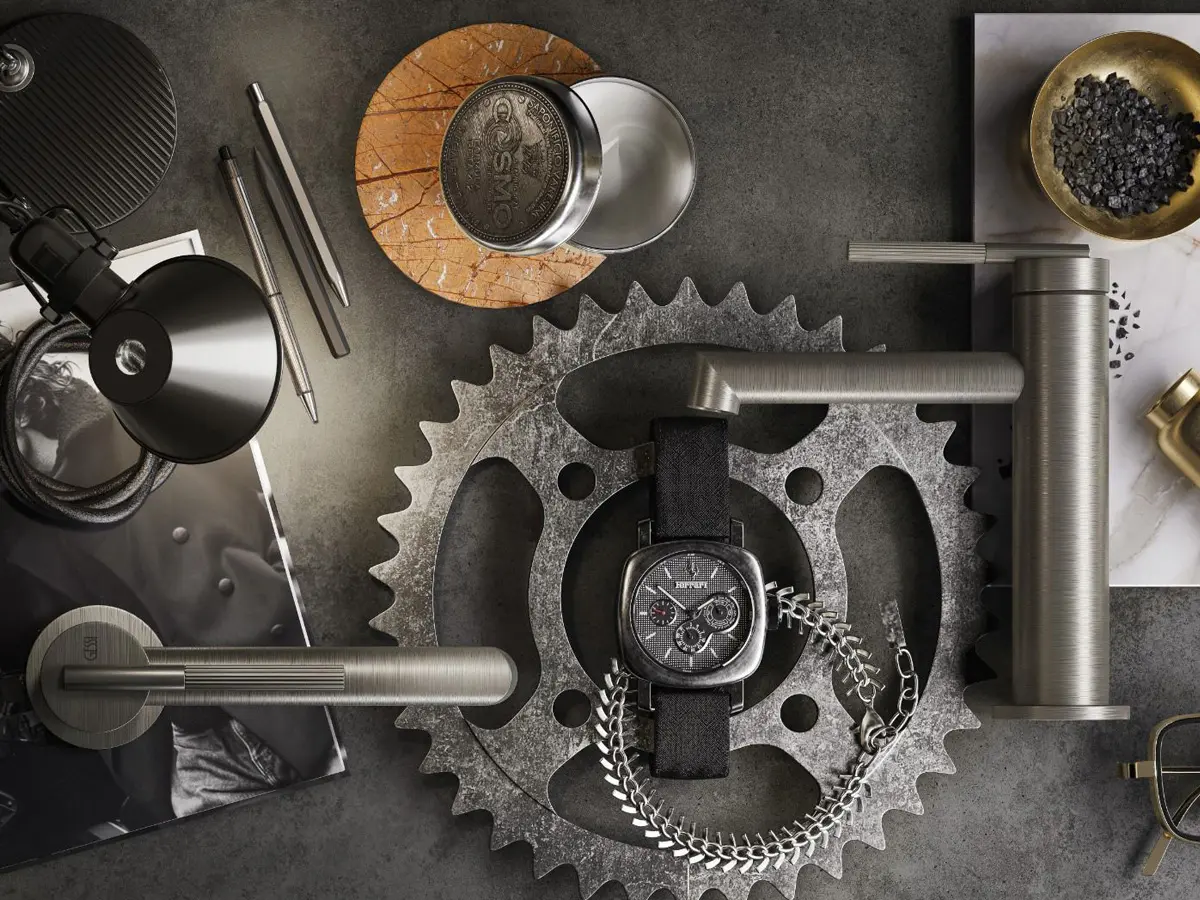 A precious and punctual gear. A slender, linear and masculine shape, mechanical and elegant.
The linearity of a suspended and decisive shape, a stylistic innovation that demonstrates balance and elegance. Ingranaggio is a game of interlocking mechanics, precious and current, suitable for any stylistic solution. The bathroom is the space in which to recover energy relating to ourselves and reclaim our archaic part. Also for the fundamental function of water.
We are the cog of our own life, like toothed wheels, where one's edges perfectly matches the other's voids, welcoming in perfect joints. The new Ingranaggio collection has a masculine soul and speaks of purity, essentiality and vigor, thanks to its linear shape, symbol of cleanliness and strength; born from the idea of experimenting to create a series of elegant and refined products at the same time functional and versatile.
The collection includes a variety of mixers, counters, wall fittings and accessories. The mixer is made of brass with treated surfaces and has new finishes and patterns that enhance the design as an alternative to metal surfaces that we are used to seeing in the field of taps.
Ingranaggio is designed as a watchmaking jewel. Like a key  capable of activating a high-precision mechanism. Unique for its shape, characterized by a slender body and the tubular lever that seems to lean remaining suspended in a delicate balance. In addition to being a symbol of essentiality, a gear capable of merging design, art and fashion in a single element that becomes a symbol of prestige inspiration and charm detail as a discreet and functional male accessory.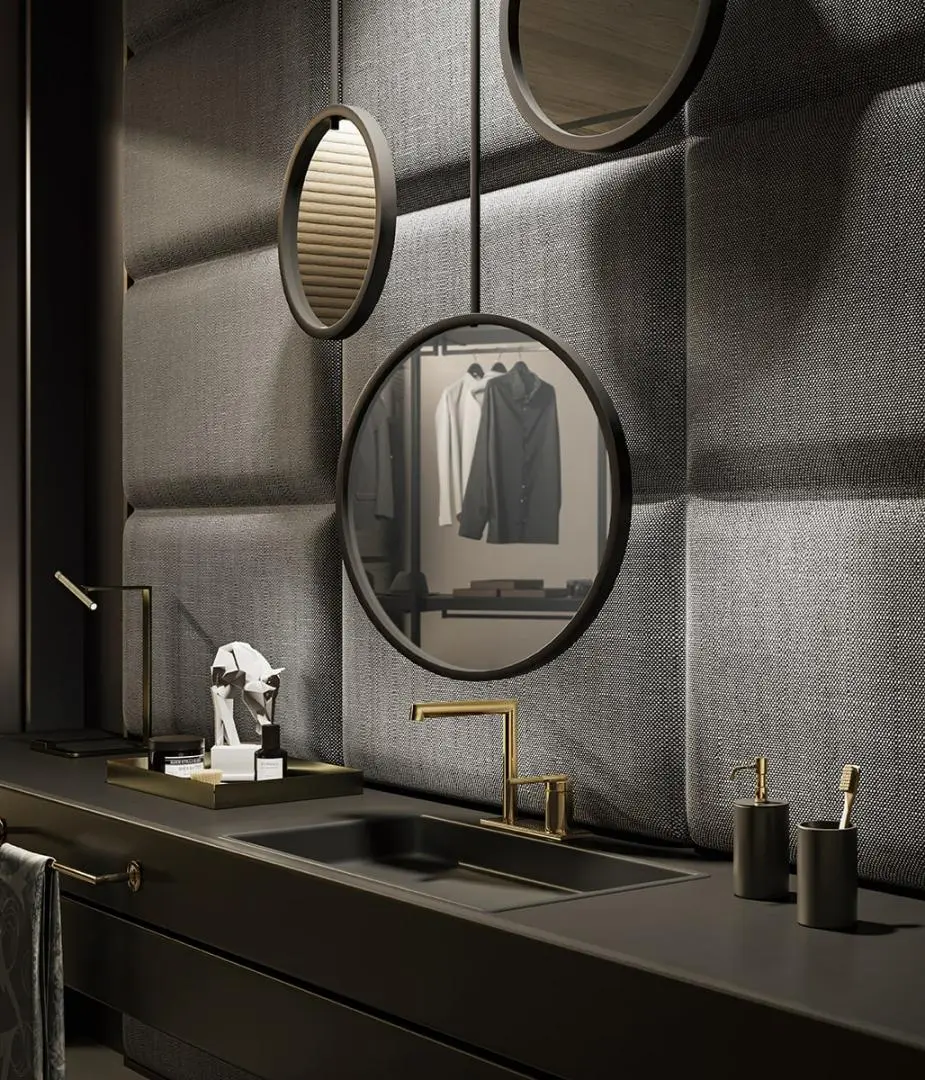 The evolution of the "meccano" taste for rigid and geometric shapes in a mood that is able to express a rock and chic soul at the same time, where the precious details of Ingranaggio dialogue with the most natural and intimate moments of a refined well-being. The Ingranaggio shape is characterized by the thin tubular lines of the spout that bends at the end and intersects with the body, which is interrupted by the cut of a low and integrated handle, on which rests the tubular lever, divided into two parts and embellished with a delicate linear decoration.The concept of linearity is emphasized by the extra-slim proportions reported on all elements.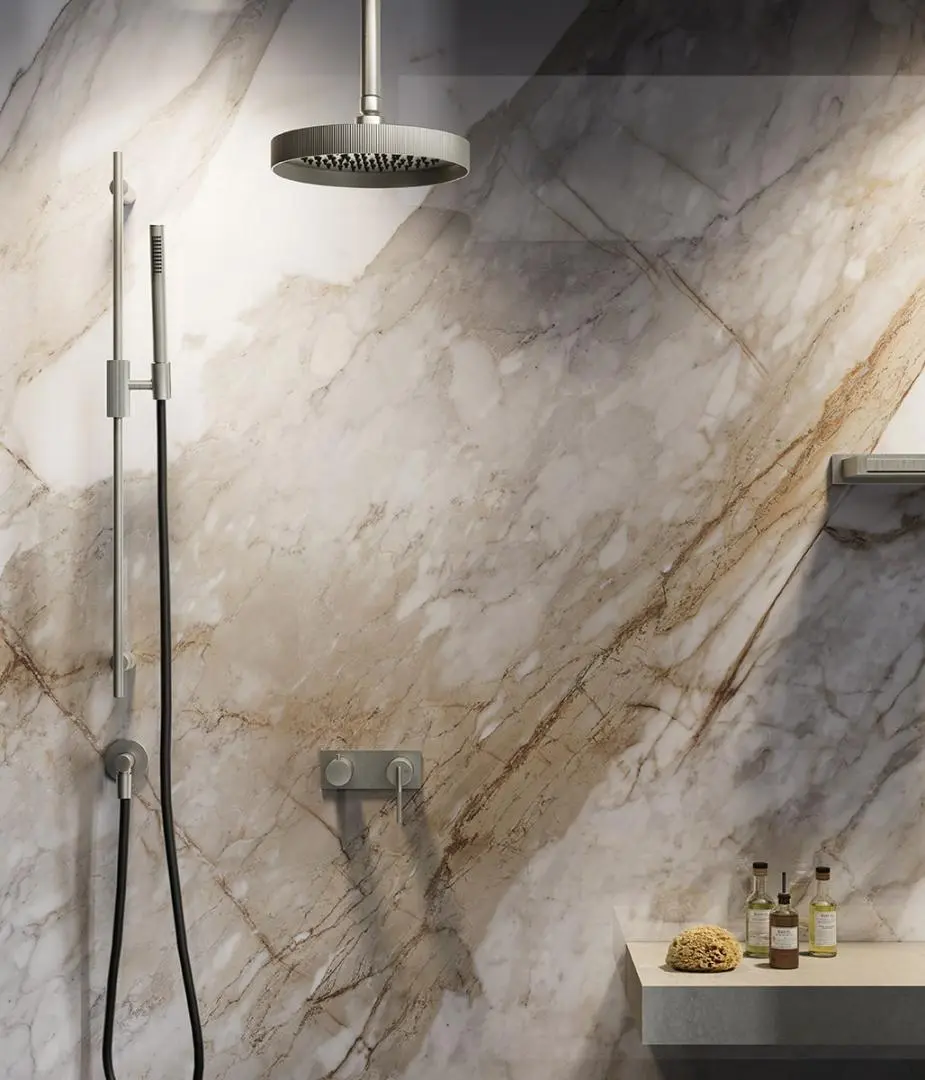 Ingranaggio offers the possibility to create innovative looks by incorporating numerous differently modular and coordinated variables, merging with the male universe, where the bathroom becomes a place of transformation and well-being. Precious in their surfaces and attention to detail, Ingranaggio elements reflect the luxurious and sophisticated allure of a contemporary and aware man, where nothing is left to chance. Harmonious combination of rigorous attitude and Italian craftsmanship tradition, conceived for a new market increasingly looking for dynamism and versatility.
Discove rmore on our website: https://www.gessi.com/en/catalogue/bathroom/2020-ingranaggio
BRAND SELECTION
OUR PRODUCTS