LADEMADERA 3 Seat Sofa
Category: Sofas and armchairs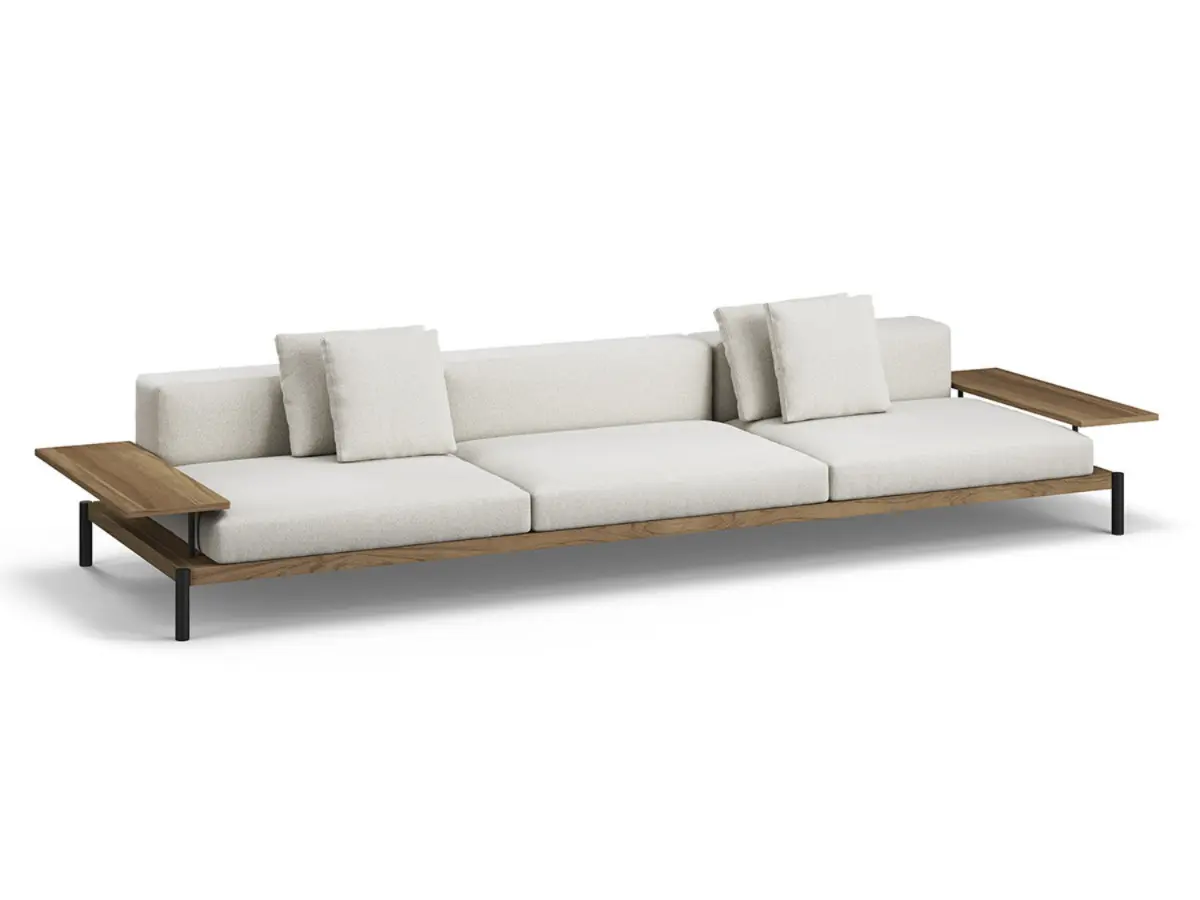 LADEMADERA is a collection designed by Francesco Meda and David Quincoces for GANDIABLASCO that elevates the beauty of teak wood to outdoor furniture.
Designed by

Francesco Meda & David Quincoces

"Wood has been used since ancient times for the construction of houses, furniture, tools and various objects and represents the material closest to man. It is a familiar material that has always fascinated us."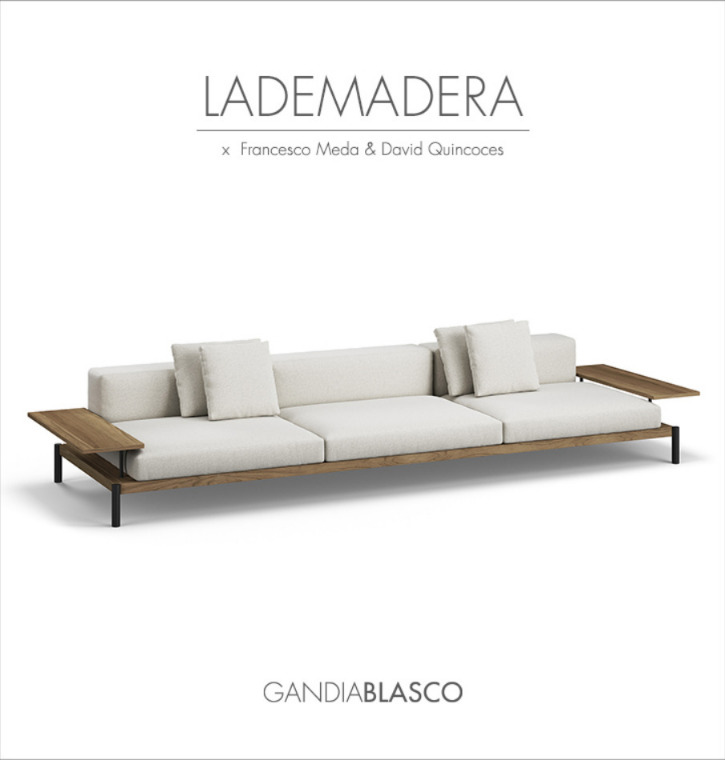 Product description
The collection was born out of the desire to include in the GANDIABLASCO universe a collection that was eminently made of wood and had an aesthetic and language in tune with the brand, whose main material has always been aluminium. The DNA of MADERA is made of teak and aluminium: two highly durable and resistant materials that are 100% recyclable.

The teak used in the production of LADEMADERA has the Otazen seal and comes from the company's production centres in Java (Indonesia). Otazen is a benchmark in the sector whose manufacturing process is based on European quality standards, integrating and respecting the craftsmanship of the areas where it operates. The raw material used to make LADEMADERA is FSC (Forest Stewardship Council) and V-Legal (Indonesian Legal Wood) certified, which accredits its commitment to the environment. In addition, in order to ensure a sustainable production cycle, Otazen selects teak from controlled plantations that follow strict reforestation procedures.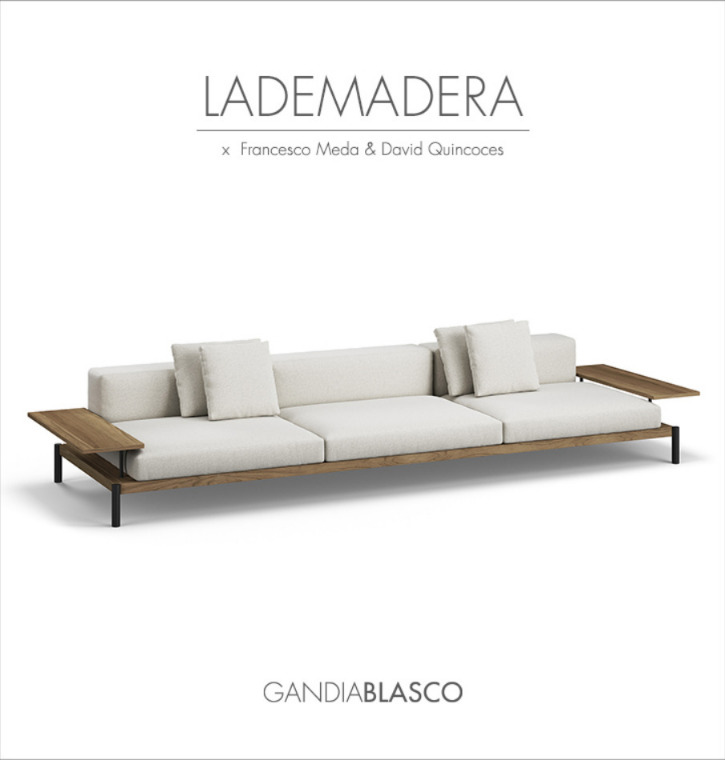 Product name
LADEMADERA 3 Seat Sofa
Designer
Francesco Meda & David Quincoces
Materials
Aluminium, Wood
Dimensions
355x104x59h cm / 140"x41"x23"h
Production process
Powder-coated welded aluminum frame. Teak wood.
Official website
GANDIABLASCO

ALTRI PRODOTTI DELLA NOSTRA COLLEZIONE
BRAND SELECTION
OUR PRODUCTS