ISLA Dining Table D130
Category: Tables and coffee tables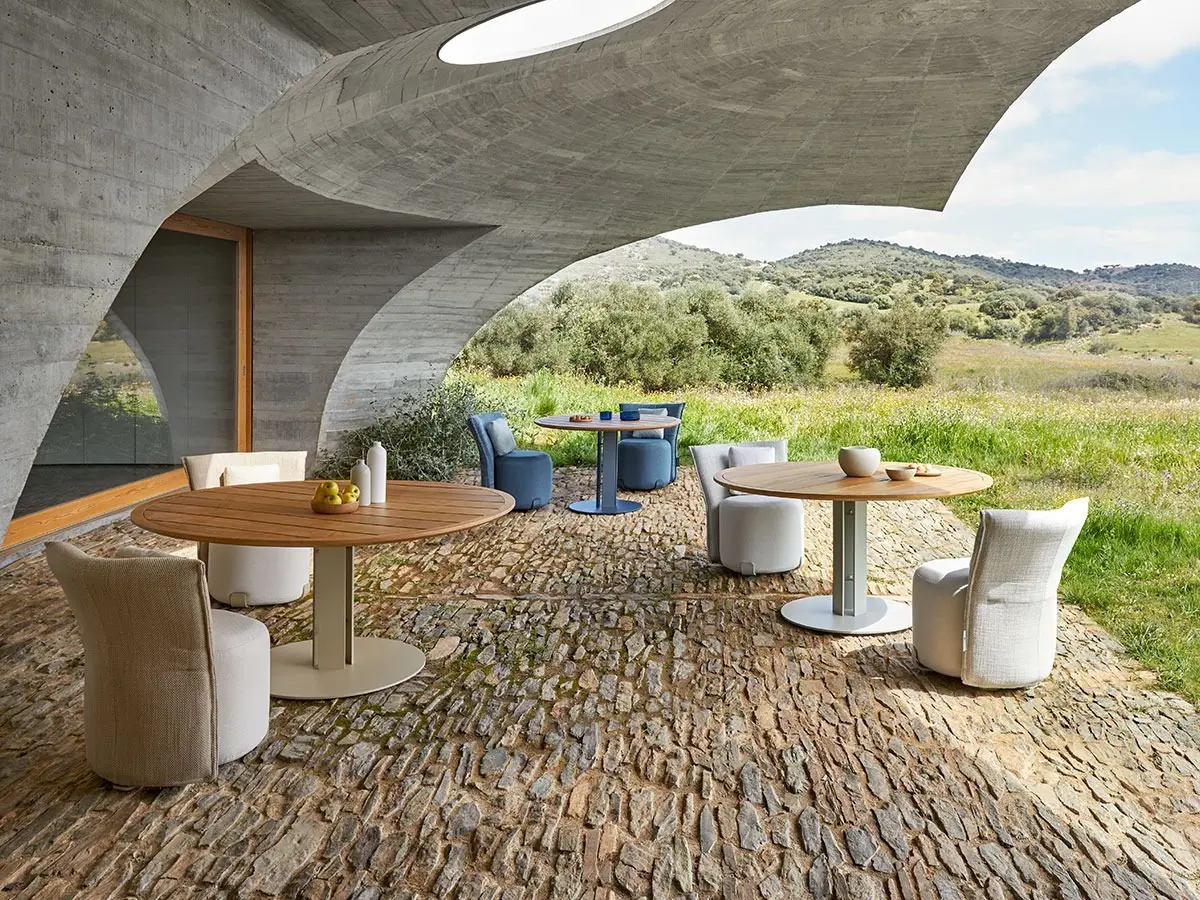 The origin of the name of this collection of upholstered elements, ideal for both interior and exterior, lies in its metaphorical island morphology: the modules act as islets that can be arranged wherever the user wishes.
"The ISLA series is made up of small islands that reinterpret the Strandkörbe, the typical beach chairs of northern Germany, traditionally produced with wicker, wood and a canvas windbreaker."
Designed by

Sebastian Herkner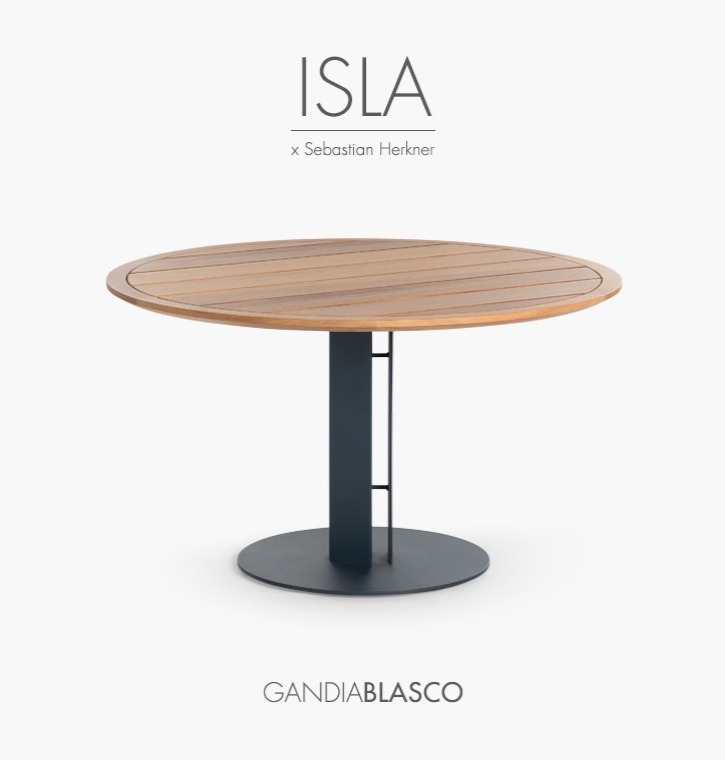 Product description
R24 designs are handcrafted in India. Using 5 mm diameter stainless steel rods bent, intertwined and arranged, in a structured pattern, a weave is used to create a firm structure into a continuous skin. "The curves that make up the pieces are bent in the same plane. Then, the elements are organised and woven around the absent pyramidal body. The braiding manages to bring the threads into contact with each other and create a two-level mesh that distributes the stresses in a solidary manner," Valentini explains. The innovation of R24 lies in its ethereal support, achieved by dematerializing edges and substructures and avoiding the bracing rings to achieve continuity. The result is pieces that generate degrees of opacity and, in the particular case of the stools, emulate a kaleidoscopic and sculptural image when stacked.

Valentini's vision of design fuses her training as an architect and an extensive background in fields such as art and urban planning. In R24 she investigates the possibility of constructing a textile architecture on a small scale. "The image of the weightlessness of bodies held in space and the intention to explore structural fabrics became the guiding light of the project. Through R24 I evoke sensations and images like the evanescence of a bailiff's wing. It is a useful object and it is also a work in space", Valentini explains.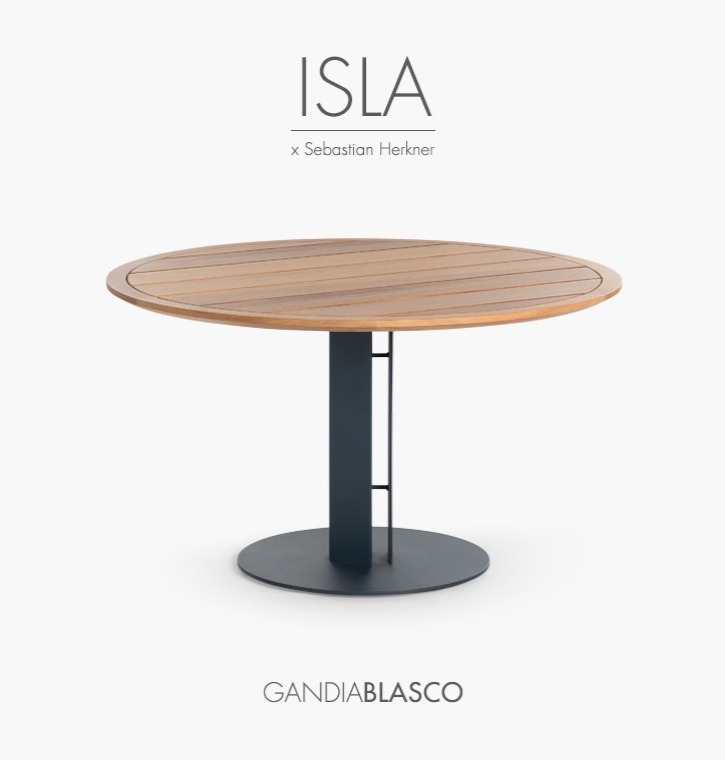 Product name
ISLA Dining Table D130
Designer
Sebastian Herkner
Materials
Aluminium, Wood
Production process
Powder-coated aluminum frame
Product sheet
ISLA Tavolo D130

Collection
Collezione ISLA

Official website
GANDIABLASCO

BRAND SELECTION
OUR PRODUCTS