IRIS Coffee Table 119
Category: Tables and coffee tables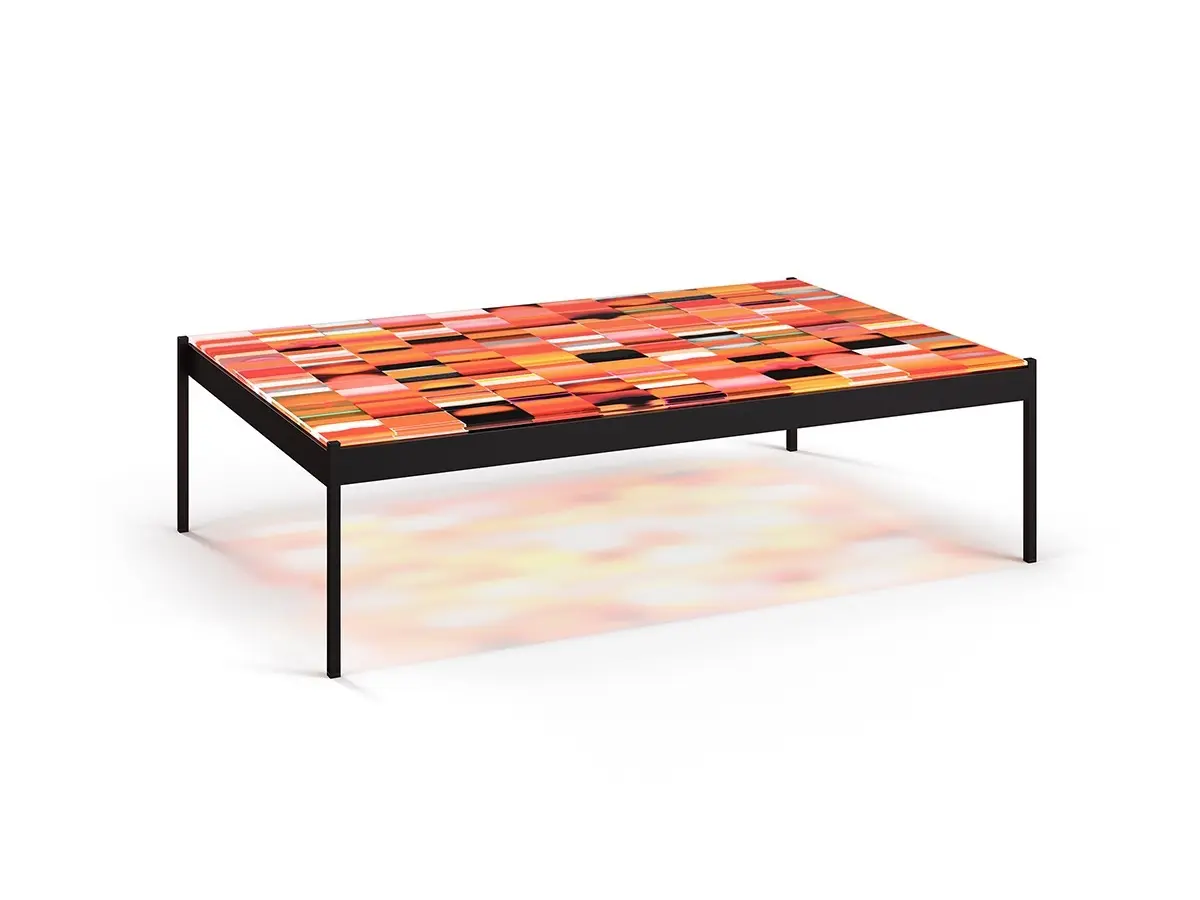 The main idea behind the IRIS series is 'art applied to design': the colour study of the works created by the designer herself is transferred to the printed vitrified tempered glass table tops, which are suitable for outdoor use.
"The coastal light is constantly changing. IRIS serves as a canvas for the infinite shades of colour and varied compositions that I capture in very specific moments depending on the weather at the exact moment that I take the photo; this is determined by the position of the sun, the condition of the sea and the coordinates."
Designed by

Alejandra Gandía-Blasco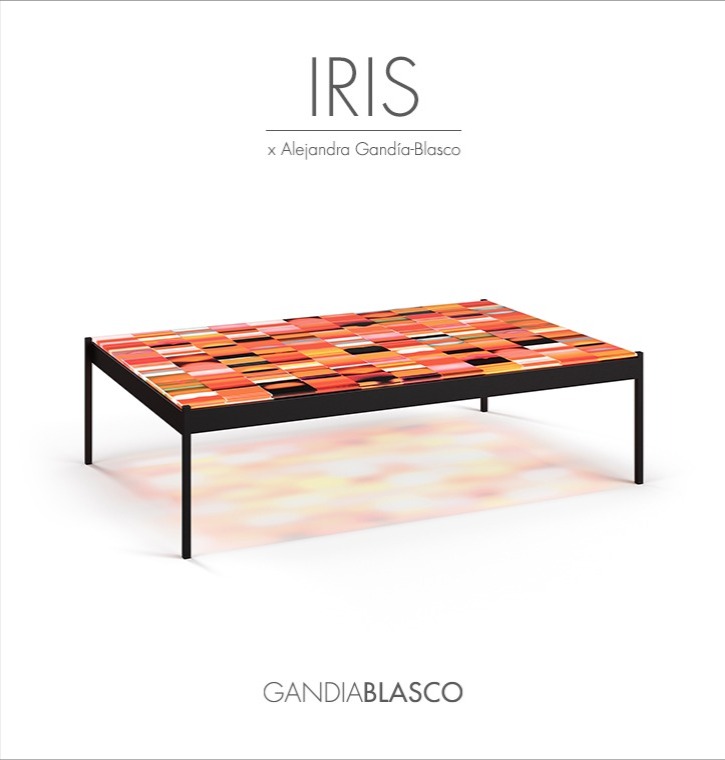 Product description
Tempered printed glass allows for the creation of a wide range of surfaces, through richly-coloured digital designs that vary between transparency and translucency. The designs are fused into the glass with ceramic pigments which, after tempering the glass, are completely vitrified. The glass is fitted directly into the structure, without the need for external fittings, allowing for preservation of the design of the glass. In this case, the digital designs are grounded in the plastic art which is based on the series of sunrises and sunsets captured by the artist Alejandra Gandía-Blasco. Tailor-made designs and materials are combined to create a dynamic and distinctive collection.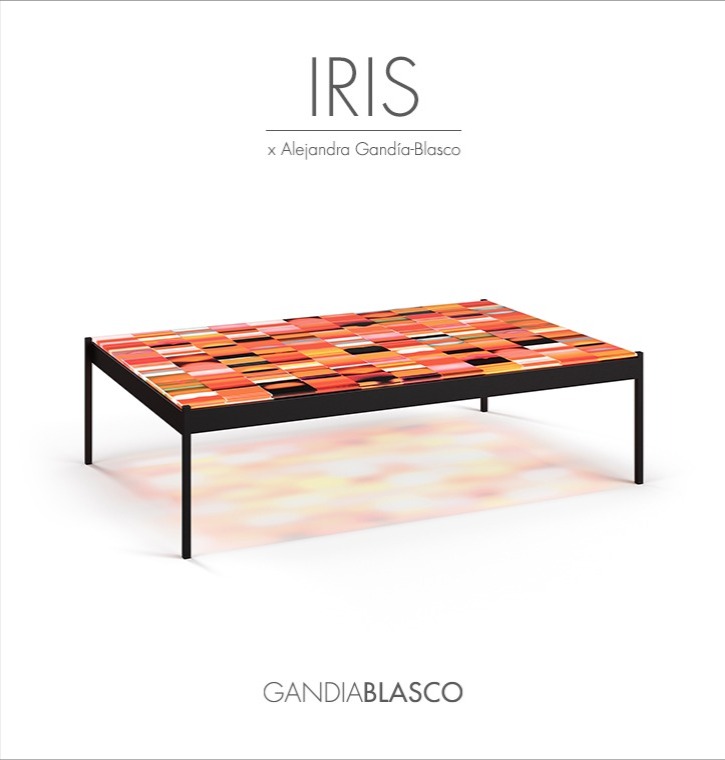 Product name
IRIS Coffee Table 119
Designer
Alejandra Gandía-Blasco
Dimensions
119x77x32h cm / 47"x30"x13"h
Production process
Powder-coated aluminum frame
Tempered glass
Official website
GANDIABLASCO

BRAND SELECTION
OUR PRODUCTS