Freifrau Manufaktur GmbH & Co KG
INTRODUCES
Theia Armchair Low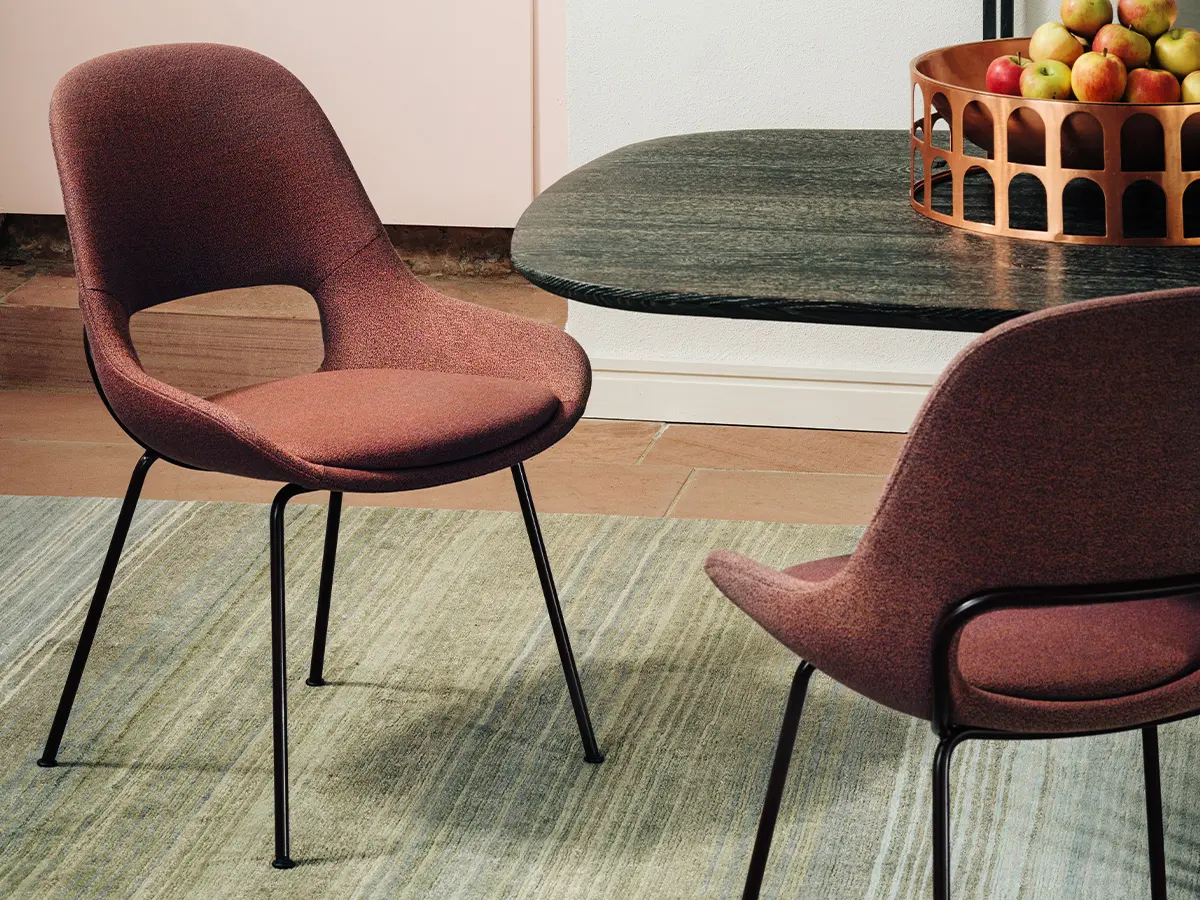 When it comes to designing chair frames, it is often the case that practical considerations lead the way. This is a pattern that, with Theia, Sebastian Herkner was looking to disrupt, turning the frame of this chair into its core aesthetic element.
In this, his second design for Freifrau, his concept was to fuse the frame and the seating shell – not just in technical, but in optical terms, too. This is something he achieved by deliberately extending the frame into the back of the shell.
Looking at the Theia Armchair, it certainly has something of an inset gemstone about it – and this is a deliberate reference. With his new model Theia, Sebastian Herkner has made the chair the jewel in the crown of any room, placing equal emphasis both on the upholstery and the frame as design elements in such a way as the viewer sees them as one.
In the back of the chair, a space is enveloped by the flowing lines of the frame, emphasising the concept and highlighting the lightness of the model.
The Theia Armchair is available both with low and high armrests, with a range of materials and colours offering a multitude of custom configurations.
BRAND SELECTION
OUR PRODUCTS