Gast
Welcoming and protective, Gast is a floor sofa that was born from the creative mind of the Guatemalan designer Luis Arrivillaga.In the design of Gast, a soul of classic inspiration, typical of the early '900 sofas, coexists with the irony of the '60s upholstered furniture, reinterpreted in a contemporary key. 
The successful way in which the clean lines of the external structure minimise the necessary bulkiness of the internal padding can be clearly seen in this unique design.
Gast comes in two sizes, each with a single seat and back cushion upholstered in leather or fabric. Refined and informal at the same time, its compact design gives it a distinct but unobtrusive sense of comfort that equips it for use in domestic and contract contexts.
Designed by

Luis Arrivillaga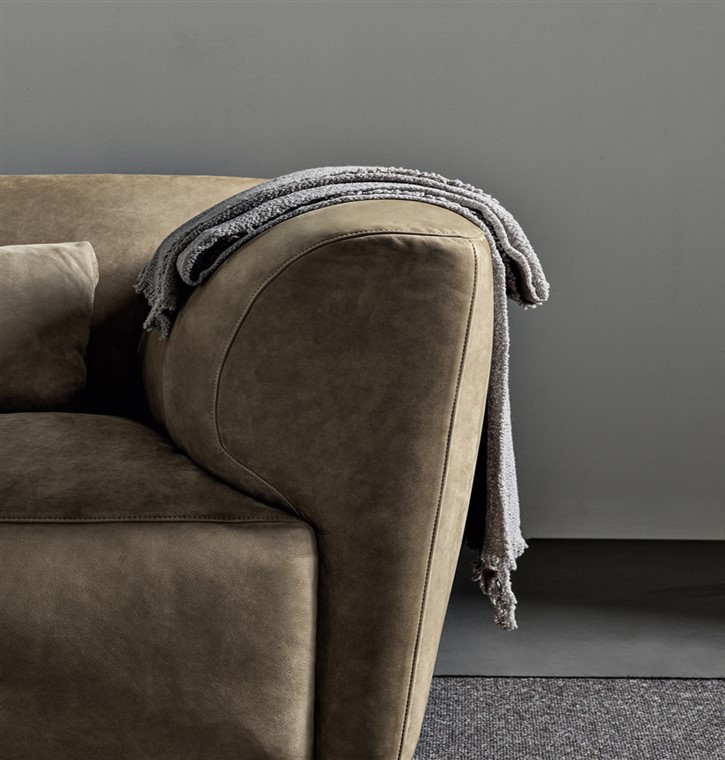 Product Overview
Refined and informal at the same time, its compactness and its design suggest its use in domestic and contract contexts, conveying a deep sense of comfort without being invasive.
The distinctive character of this collection of sofas is represented by the seams, accurately studied to emphasize its design and its softness.
Gast changes look if upholstered with the wide range of leathers in the catalogue or with the refined selection of fabrics.
Thanks to the many variations of leather and fabrics with which Gast can be upholstered, it satisfies different price ranges to fit into any design context, responding to the most varied aesthetic needs both in public and residential spaces.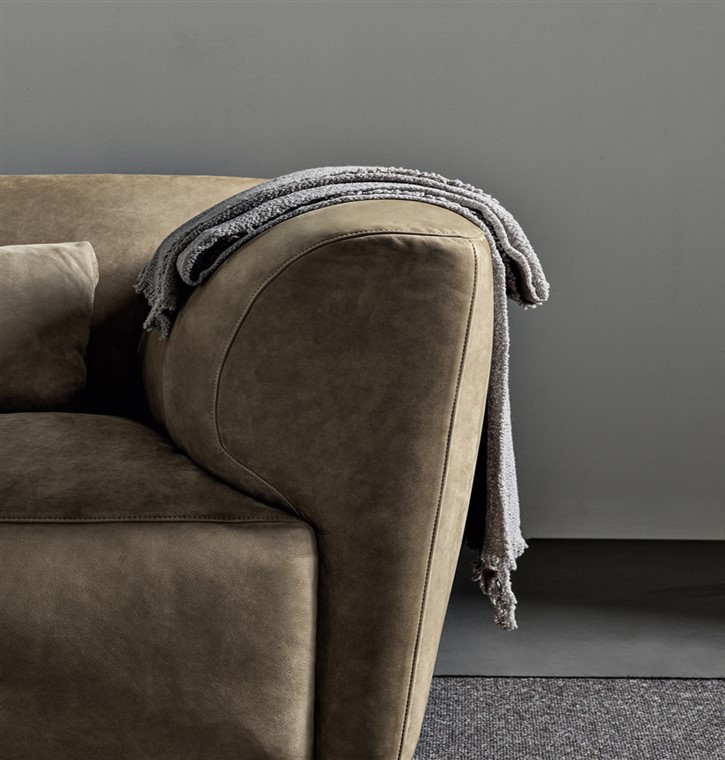 Materials
Cotton, Wool, Linen, Leather, Velvet
Dimensions
h 40-64,5-67,5cm w 210cm d 108cm
h 40-64,5-67,5cm w 240cm d 108cm
BRAND SELECTION
OUR PRODUCTS