Twiggy Elle
Twiggy, the lamp that makes flexibility its signature, embodied in a distinctive graphic design, has now become even more flexible with Twiggy Elle.
The new Elle version joins the already numerous family of models, translating the inimitable character of Twiggy into a new function. The new rod, redesigned on the basis of intensive research, shifts the diffuser even further away from the base; this off-centre position of the light point offers greater freedom of spatial design and varies the dialogue between furnishings and the light source, making the lamp perfect for new and different lighting needs.
Twiggy Elle is a floor lamp with a vivid personality, also thanks to the various available colours and the new Wood version, which enhances the lamp with the warm elegance of wood. The new proportions make it easy to freely position Twiggy Elle in space, also at the centre of the room or over a large table, for both residential and contract applications.
MyLight and MyLight Tunable White versions lets you can control and personalise the lighting effect of Twiggy Elle according to your needs. Thanks to an app activated and used via bluetooth by smart devices, it's possible to regulate not only the luminous effect, but also the temperature, from 2700 to 5000K your Foscarini MyLight lamps, to make your light, your lamp, your home increasingly unique and personal.
To find out more about the Foscarini MyLight system click here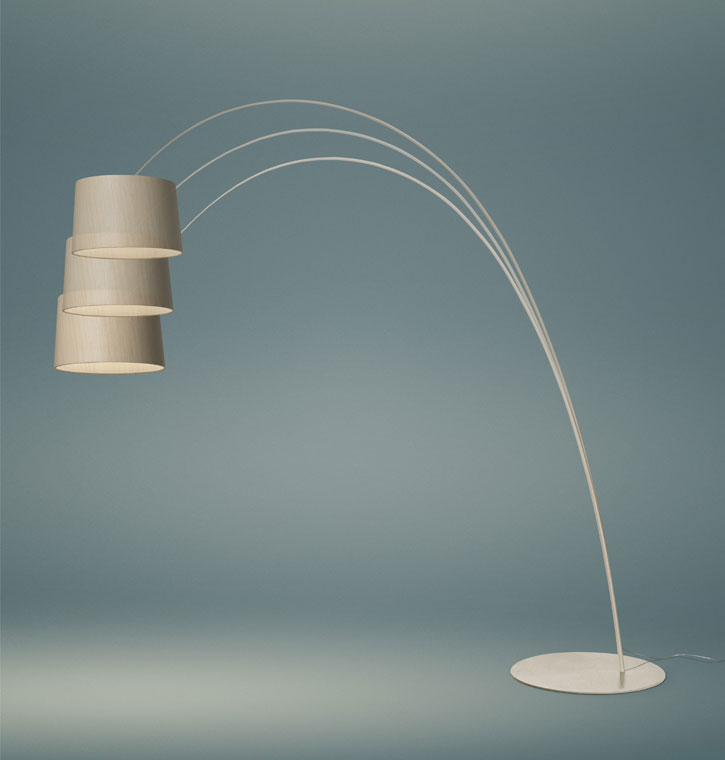 Descrizione del prodotto
The lightness of lines and luminous atmosphere make this lamp an object with a charismatic but never invasive presence.
In addition to the new, redesigned rod, the new light grouping with a double-face LED board has been completely updated, improving luminous flux and energy saving; in an exceptional feat of technical lighting design that also combines the appealing form of the shade – whose surface now takes on greater appeal even when seen from below – with an ambient glow that becomes even more comfortable and warm. A simple counterweight system permits adjustment of the height of the diffuser.

MATERIALS
lacquered fibreglass-based composite material, PMMA, polycarbonate, painted metal and aluminium (LED)

COLOURS
White, Crimson, Graphite, Greige, Black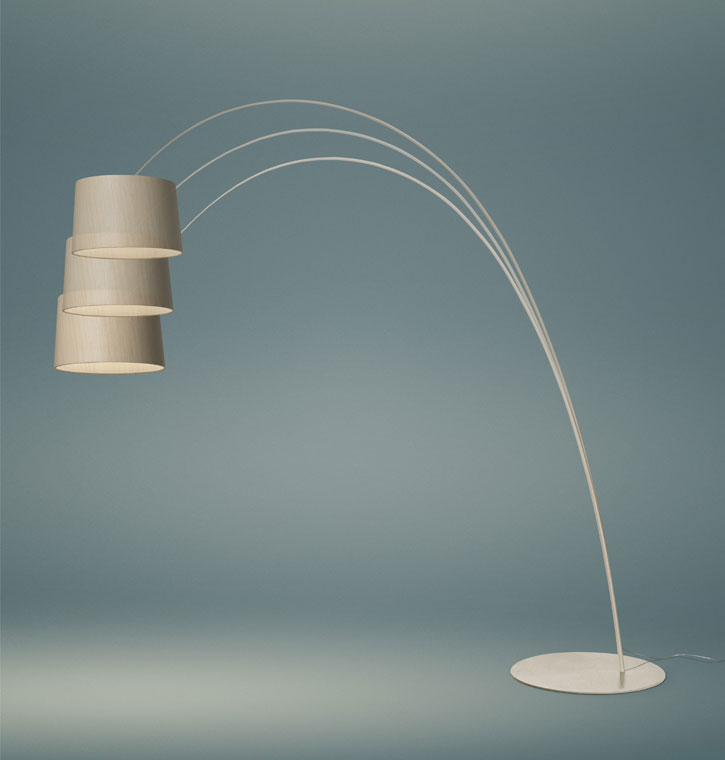 Scheda prodotto
Download Twiggy Elle product sheet

Sito web ufficiale
Discover Foscarini

BRAND SELECTION
OUR PRODUCTS