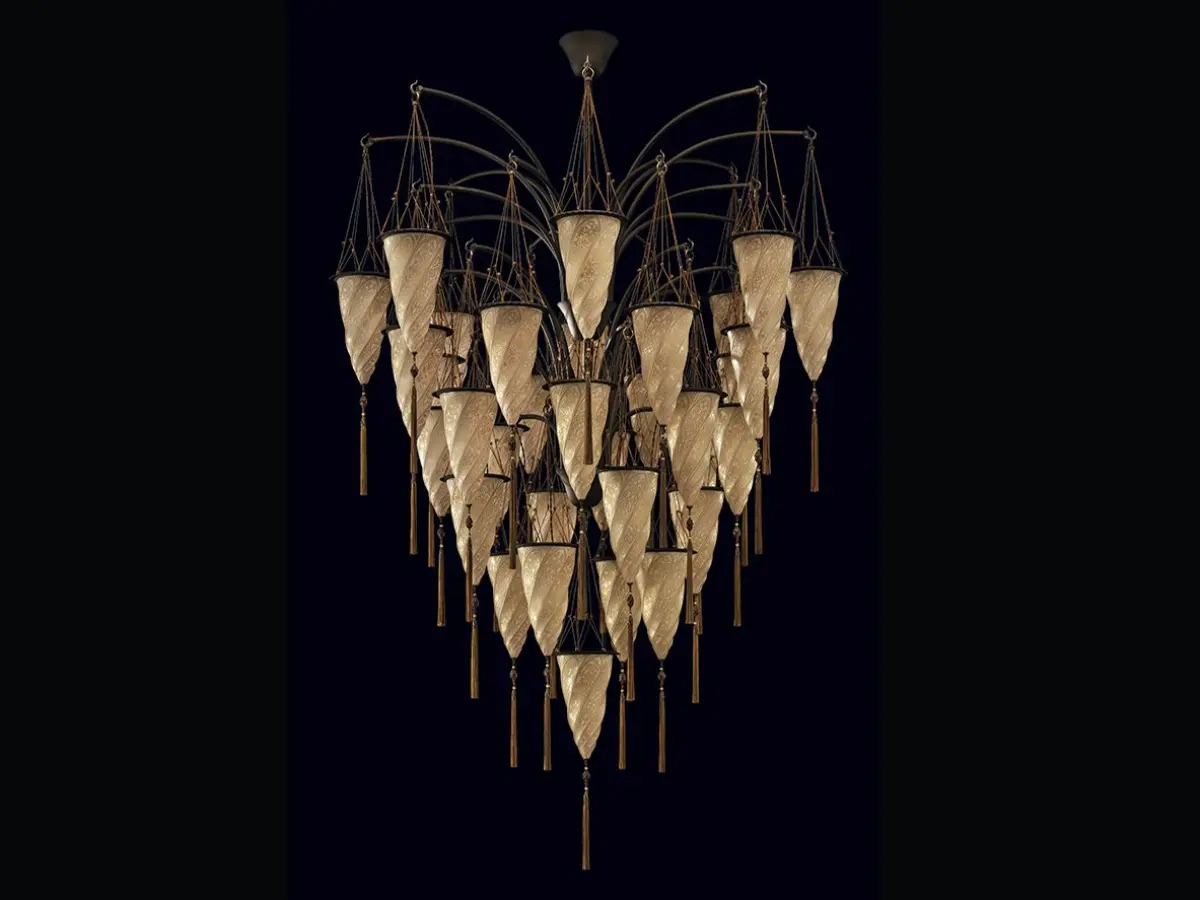 Cesendello Cascade is a glass lamp designed by Fortuny®, entirely produced and decorated by hand in Venice. 
Cesendelli, or votive lamps, originated in Rome and Byzantium, and later became popular in Venice. The profile of this elegant spiral structure is evocative of a turban. The refined silhouette embodies the synthesis of Oriental and Renaissance themes present in Venice in the 15th century.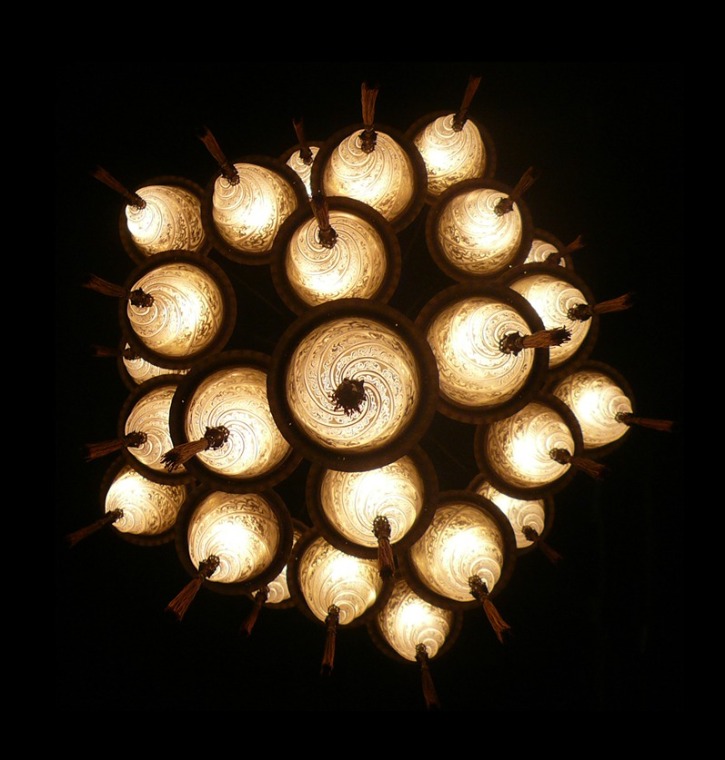 Product description
This glass Cesendello Cascade is available in 33-shade and 25-shade compositions.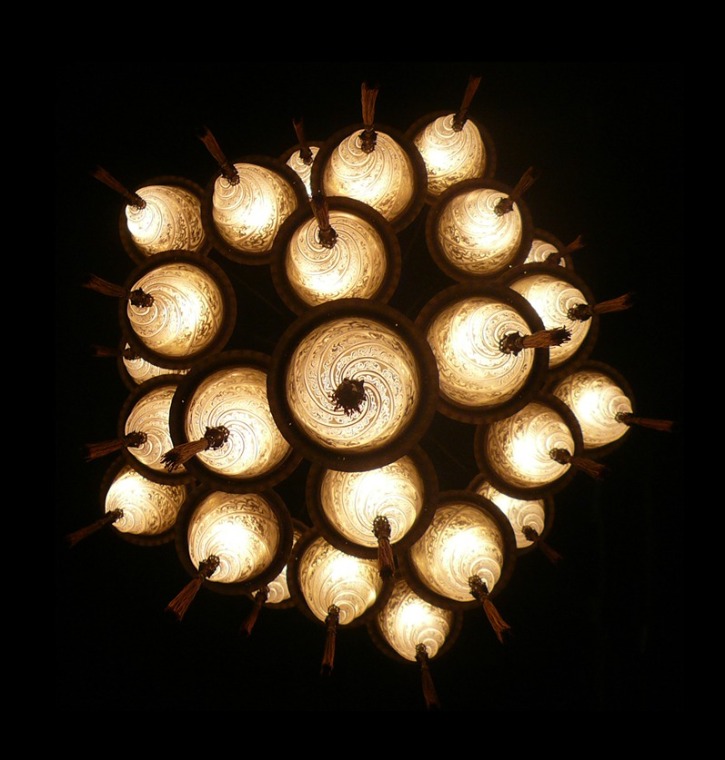 Product name
Cesendello | Cascade
Product sheet
Cesendello Cascade

Collection
Collezione VETRO

Official website
Fortuny

BRAND SELECTION
OUR PRODUCTS