Notturno Shabby Chic
Single padded bed with removable cover.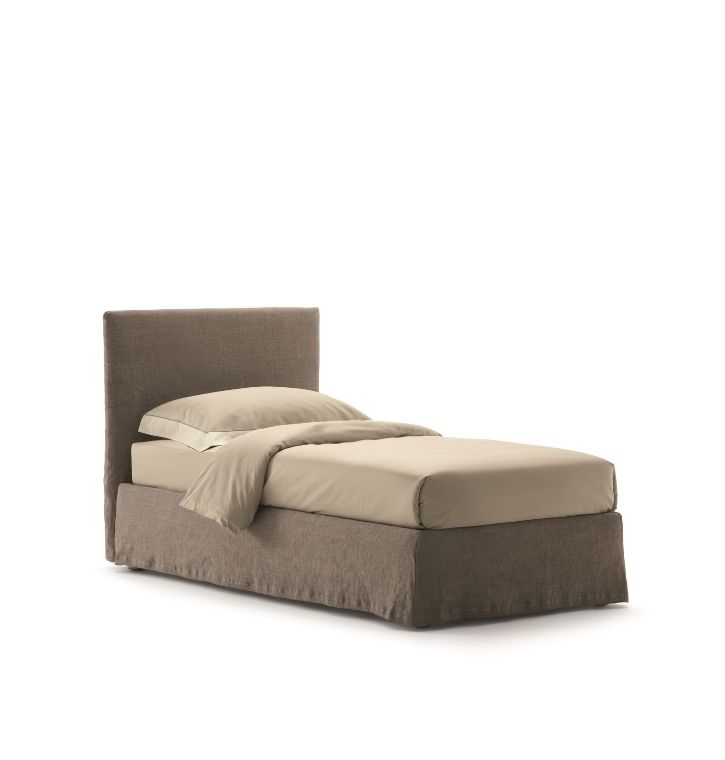 Product Overview
Clean, simple and elegant lines have produced an "evergreen" bed to suit every style and taste, every ambience and every furnishing choice.
The "Shabby Chic" version projects a clearly contemporary orientation, enhanced by trendy covers, delicate colors with a deliberately well-worn appearance. The headboard is linear and smooth; it is padded and finished, like the base, in completely removable covers in fabric or leather. Available with box-spring base Leonardo, storage base, fixed base, or base with an electrical movements.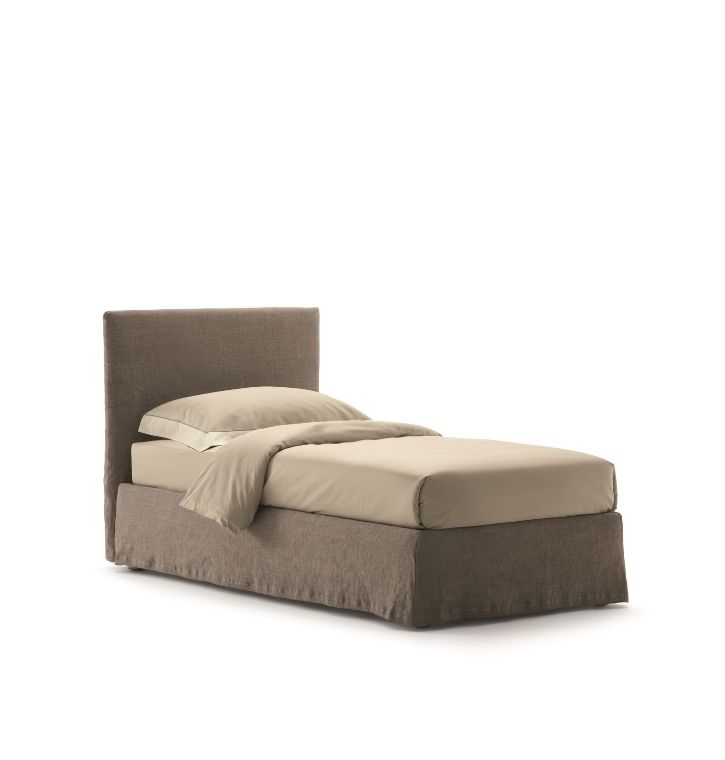 Product name
Notturno Shabby Chic
Designer
Centro Ricerche Flou
Dimensions
Mattress dimensions: 85x190/200cm, 90x190/200cm, 100x190/200cm, 120x190/200 cm
Special length: 210cm
Product sheet
technical sheet

Official website
Flou

BRAND SELECTION
OUR PRODUCTS