Layla
Double-size padded bed with removable cover.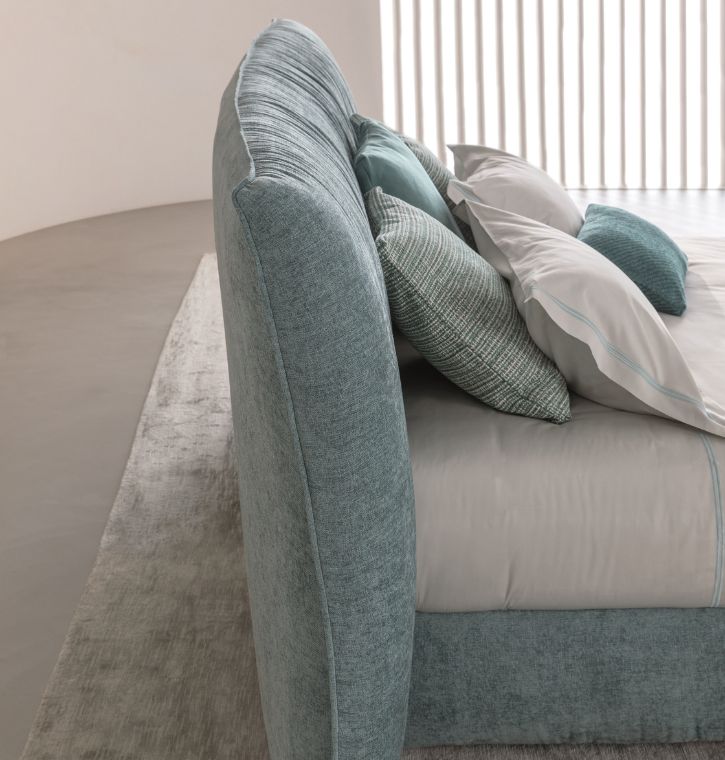 Product Overview
Layla is a bed with eye-catching proportions. The headboard is generous yet basic and simple. Its strongpoint is the ability to project the idea of an embrace, a haven where we can let ourselves go and relax.
For this reason, the headboard is large and tall, provides an ideal backdrop for two nightstands and defines the most intimate place for rest and relaxation. More importantly, the thick padding provides an incredibly comfortable and welcoming support, a sensation exalted by the aesthetics of the extremely soft cover. The lines of the headboard are balanced by the simplicity of the base, which comes in all the versions available for all of Flou's classical textile beds, and both are embellished with completely removable fabric or leather covers.

Double-size bed with a tall, padded and upholstered headboard that extends on both sides. Like the base, the completely removable covers are available in fabric or leather. The base is available with the Leonardo mattress support, storage base, a H25 base with adjustable slats, a base with electric movements Motion 4.

Designed by

Carlo Colombo
BRAND SELECTION
OUR PRODUCTS