Guardaroba 16.32 - Epoque
Wardrobe Guardaroba 16.32 - doors "Epoque".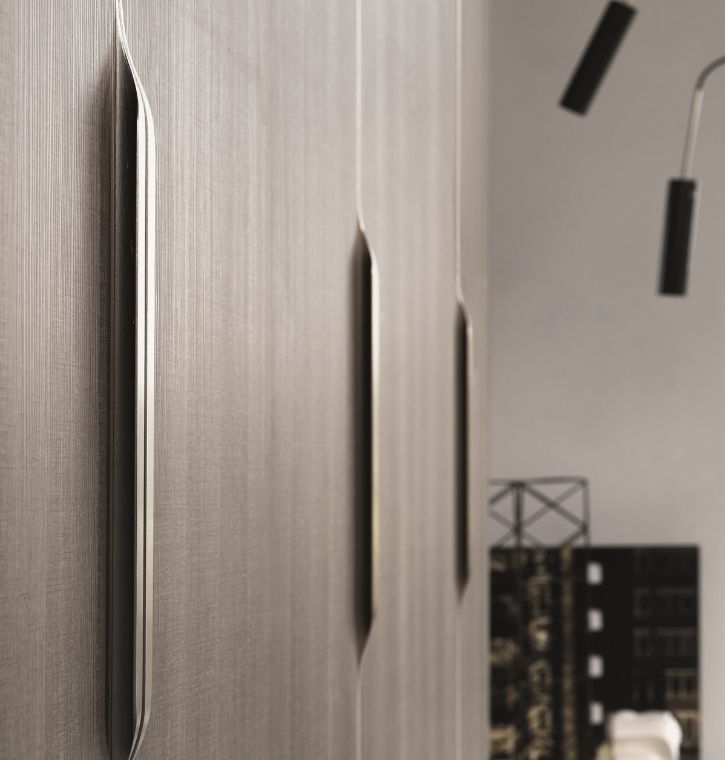 Product Overview
The creative soul and the experience of Flou have resulted in "Guardaroba 16.32", a range of wardrobes that stand out for the precision of the production processes and the extreme attention to details.
The modularity (units in multiples of 16 cm) greatly simplifies the phases of design and assembly; the doors - hinged, sliding or a combination of both - are made of materials that bear witness to the legacy of Flou's textile tradition, with etchings, textures and patterns that create tactile surfaces in an extremely original way.

The wardrobes "Guardaroba 16.32 Private", the natural evolution of the Flou wardrobe system, stand out for the advanced and innovative interior design, the growing attention to aesthetics and the unlimited possibility of personalisation and rationalisation of the interiors. This exclusive system can meet every personal requirement of order and cataloguing: from the trays with removable inner partitions and finely covered with techno-leather, to the coat hangers with leather details, each element is given careful attention, created with top-quality materials, and designed to highlight the display of clothes and accessories in the best way.

Sharp relief wood-effect carvings, that are pleasant to touch, embellish the surface of the EPOQUE wardrobe doors, available in the colors white and grey.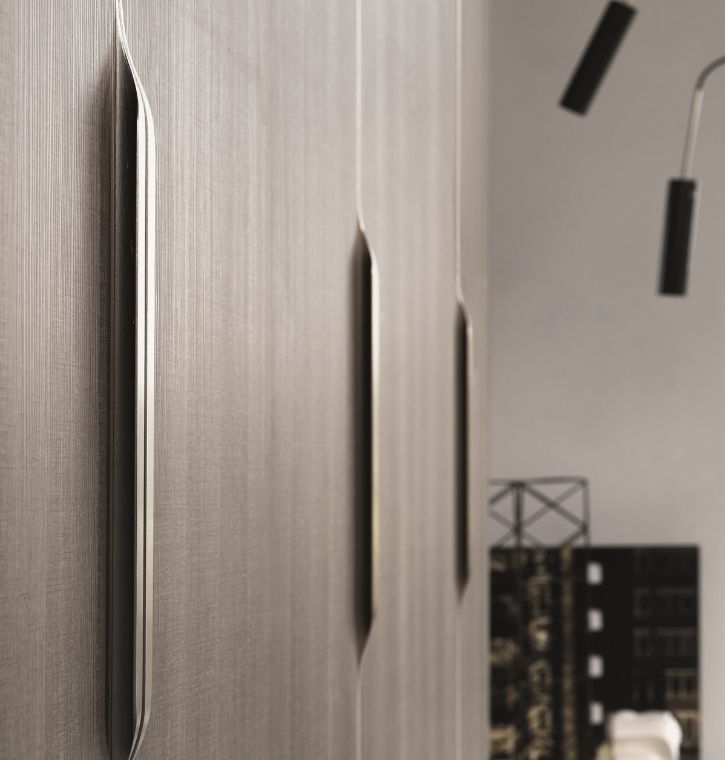 Product name
Guardaroba 16.32 - Epoque
Designer
Emanuela Garbin - Mario Dell'Orto
Features
equipped, modular, sliding
Product sheet
technical sheet

Official website
Flou

Designed by

Emanuela Garbin and Mario Dell'Orto
BRAND SELECTION
OUR PRODUCTS