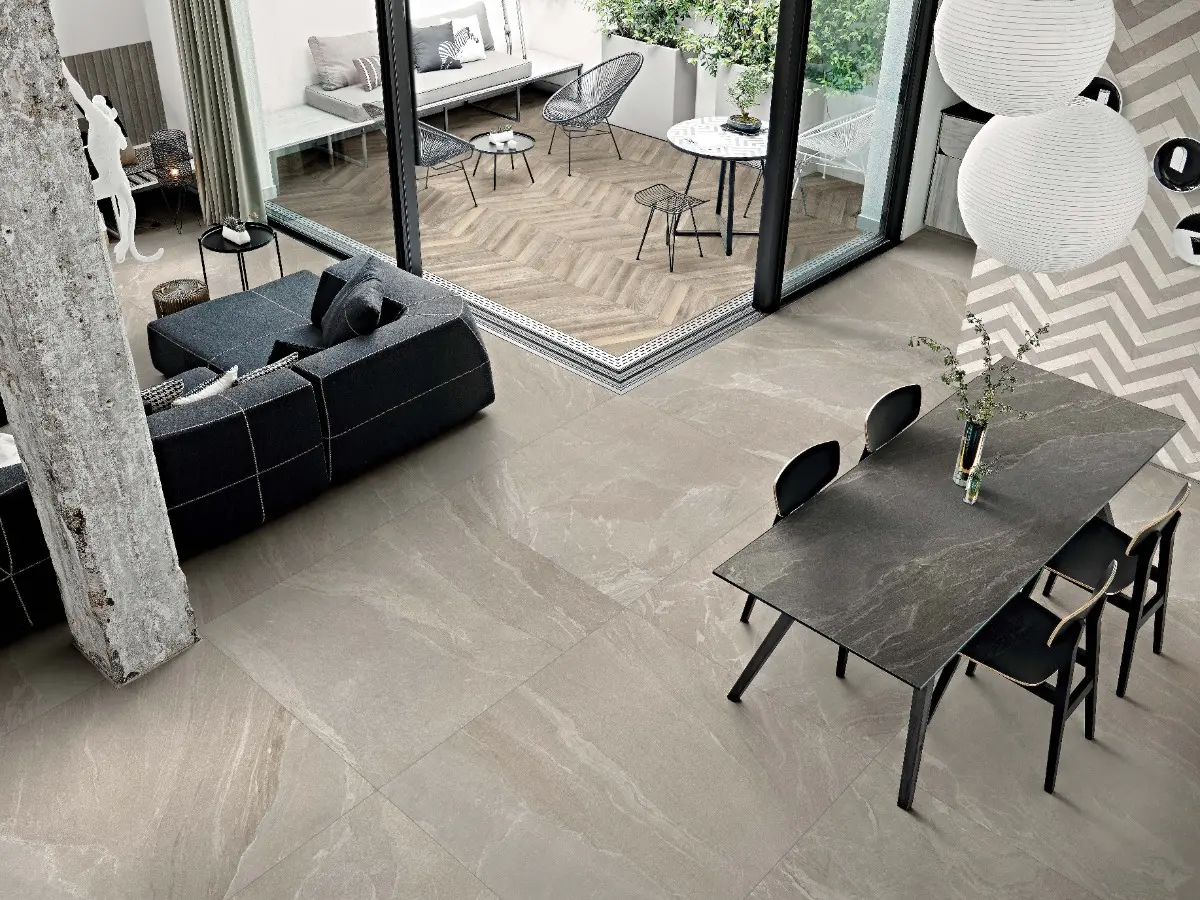 Slate and oak. A rustic touch characterised by sober contemporaneity.
The Woodslate Life collection fuses a rustic look with a clean, modern sensibility. Inspired by the 'modern rustic' style - which combines relaxing elements with a rural touch contrasting with neutral colours in airy, rigorous spaces - this series rediscovers a forgotten authenticity and warmth and reinterprets it in a more contemporary, sober style.
Woodslate Life plays with native materials, slate and oak, articulated over a versatile colour scale ranging from grey and hazelnut, which enables different natural inspirations to be combined with ease. In Florim's versatile reinterpretation, the clean simplicity of the wooden boards forms the perfect backdrop for enhancing the textured patterning of slate-effect surfaces, or for characterising the installation with the "spina" decor pieces.
The delicate veining of slate and the soft knotted look of wood fit easily into any space, blending perfectly with diverse styles of furnishing: from modern, minimalist lacquered surfaces to furnishings with a rough, industrial look in painted metal or stainless steel.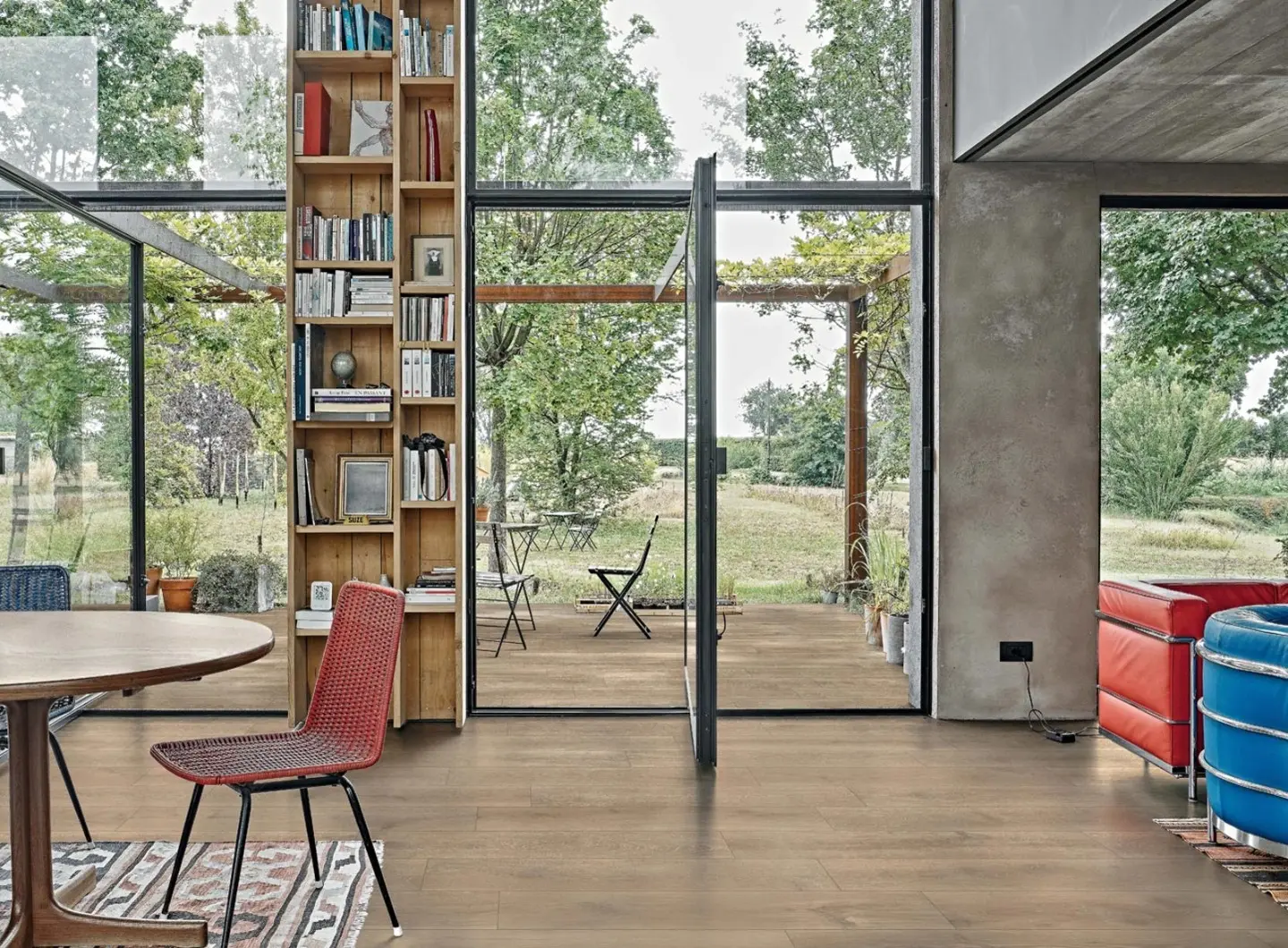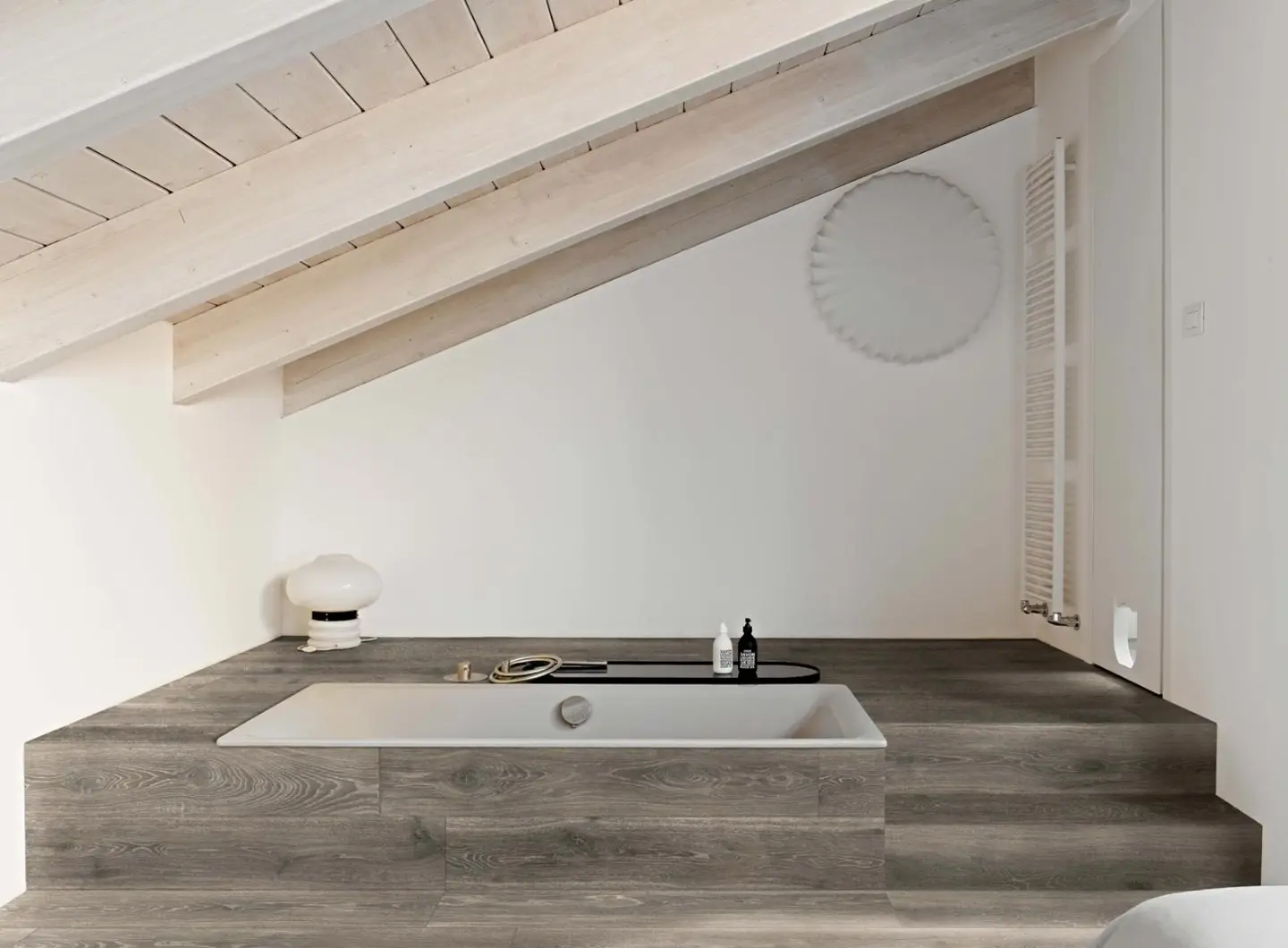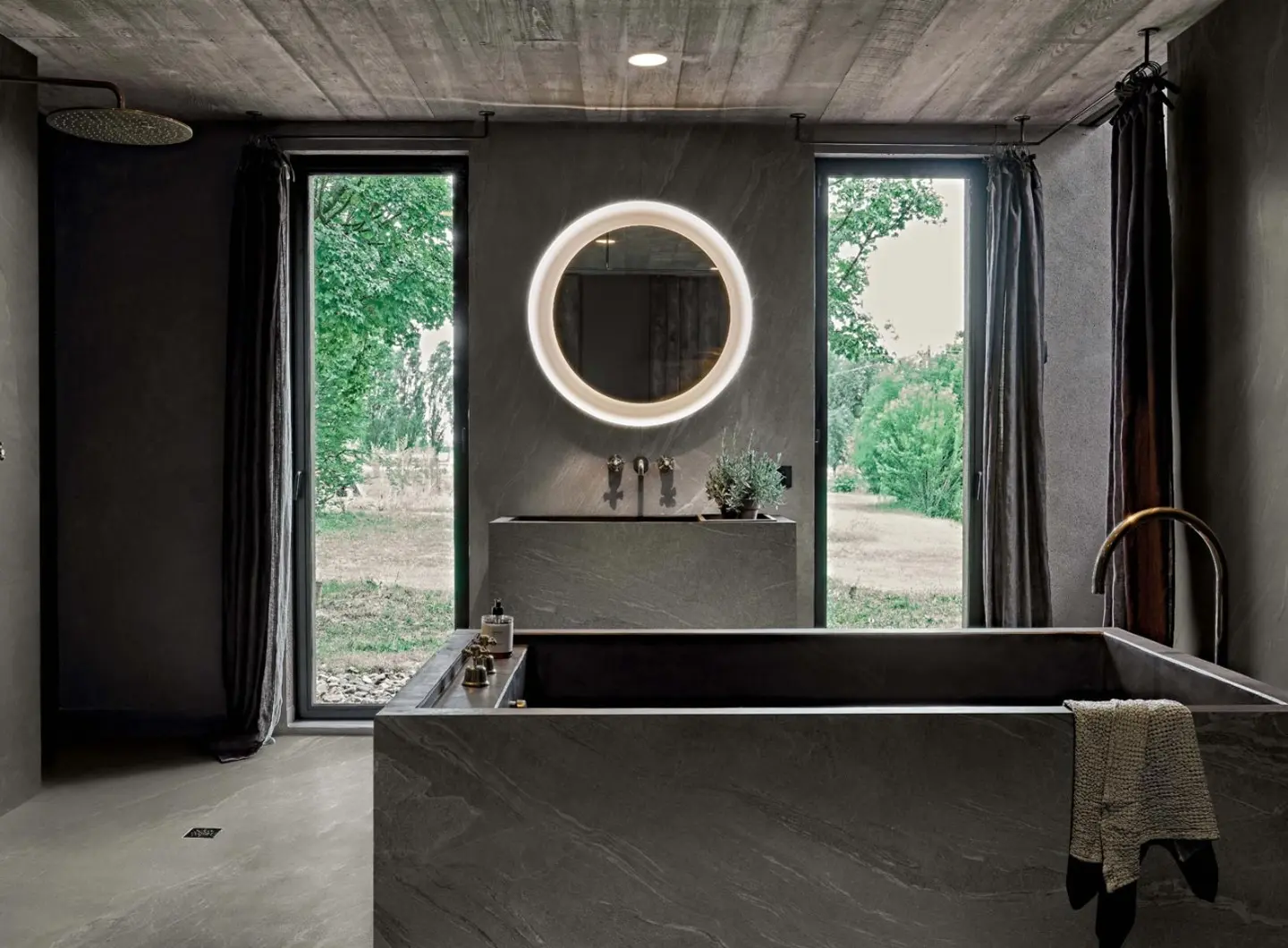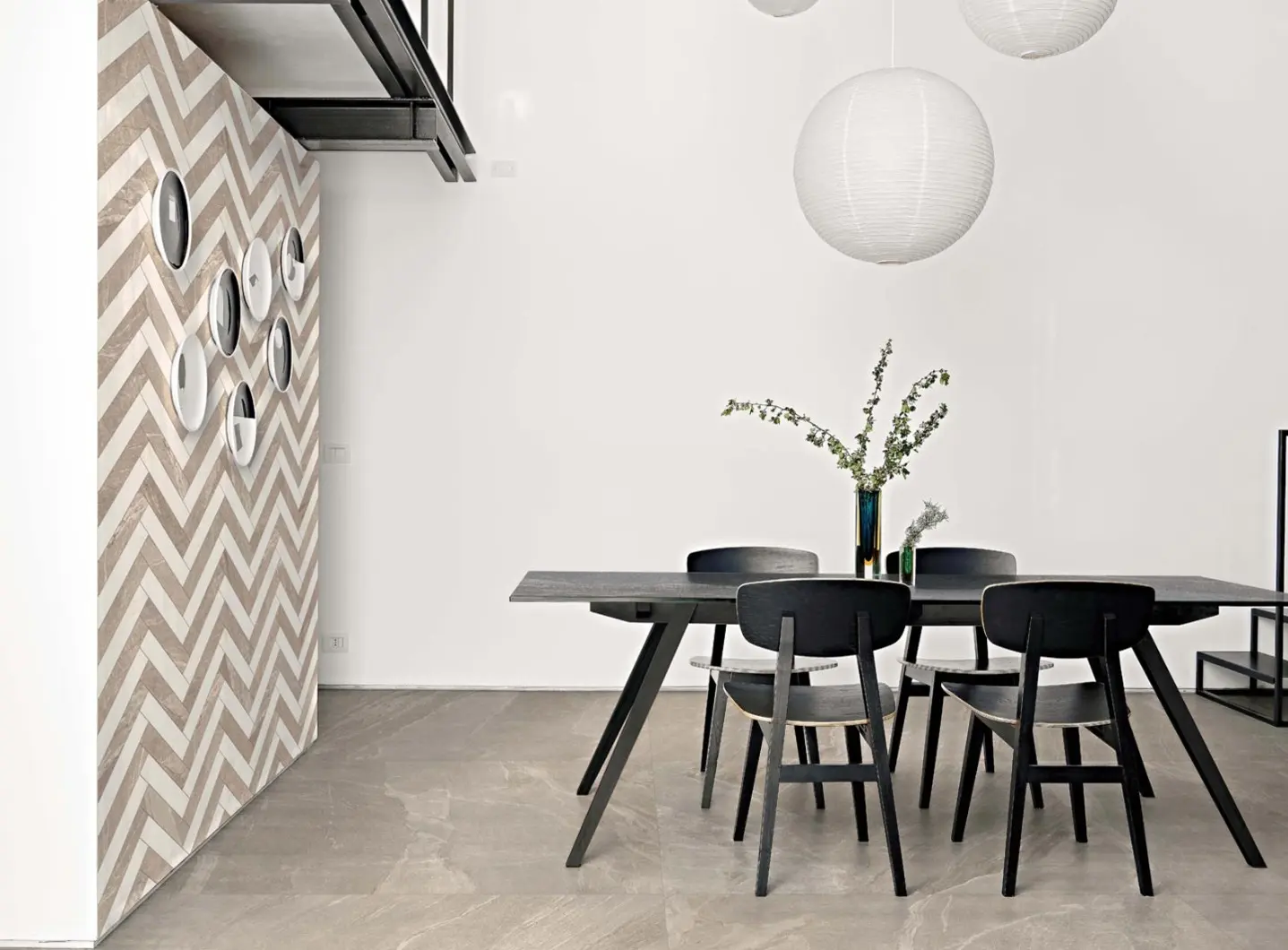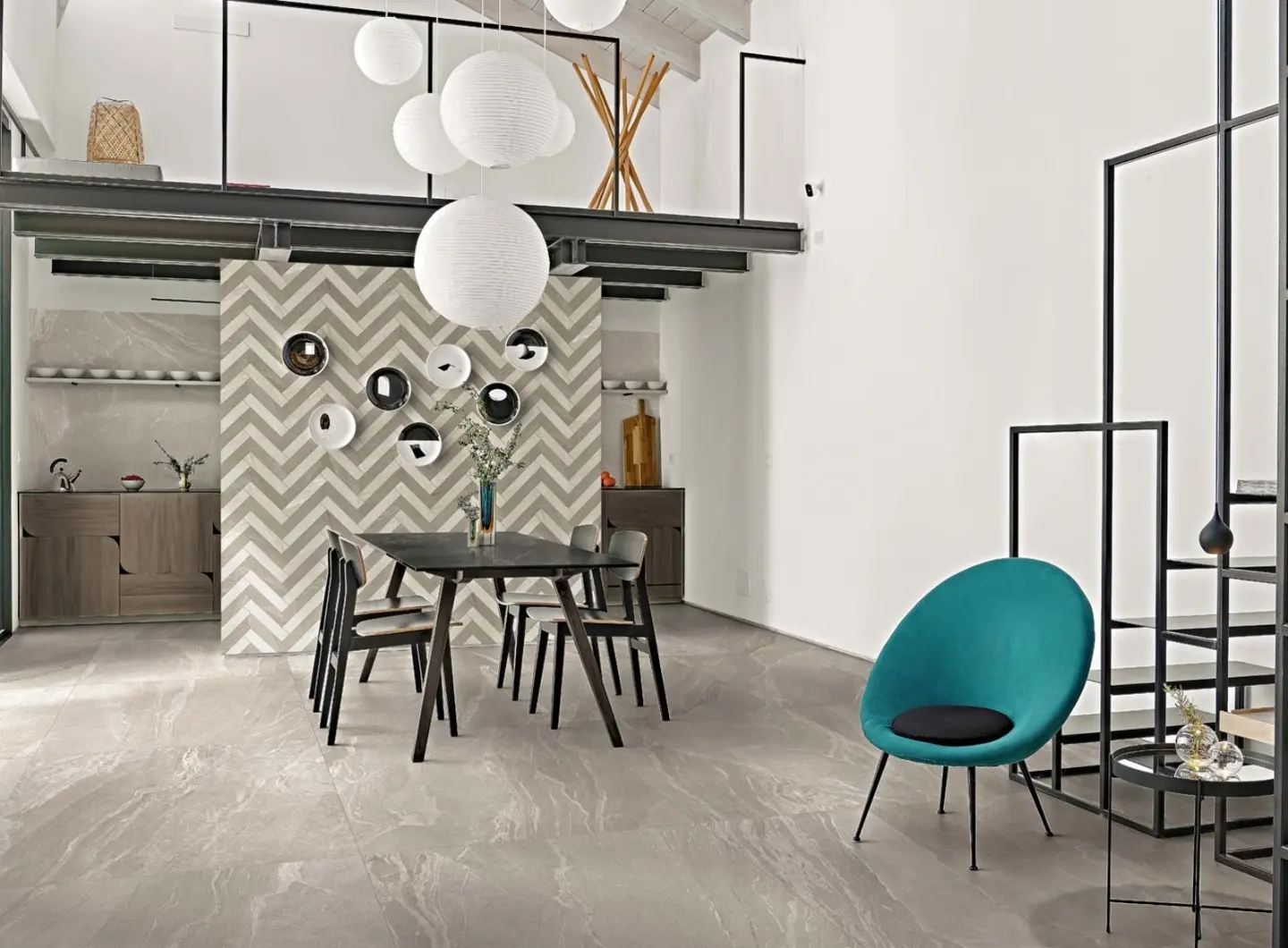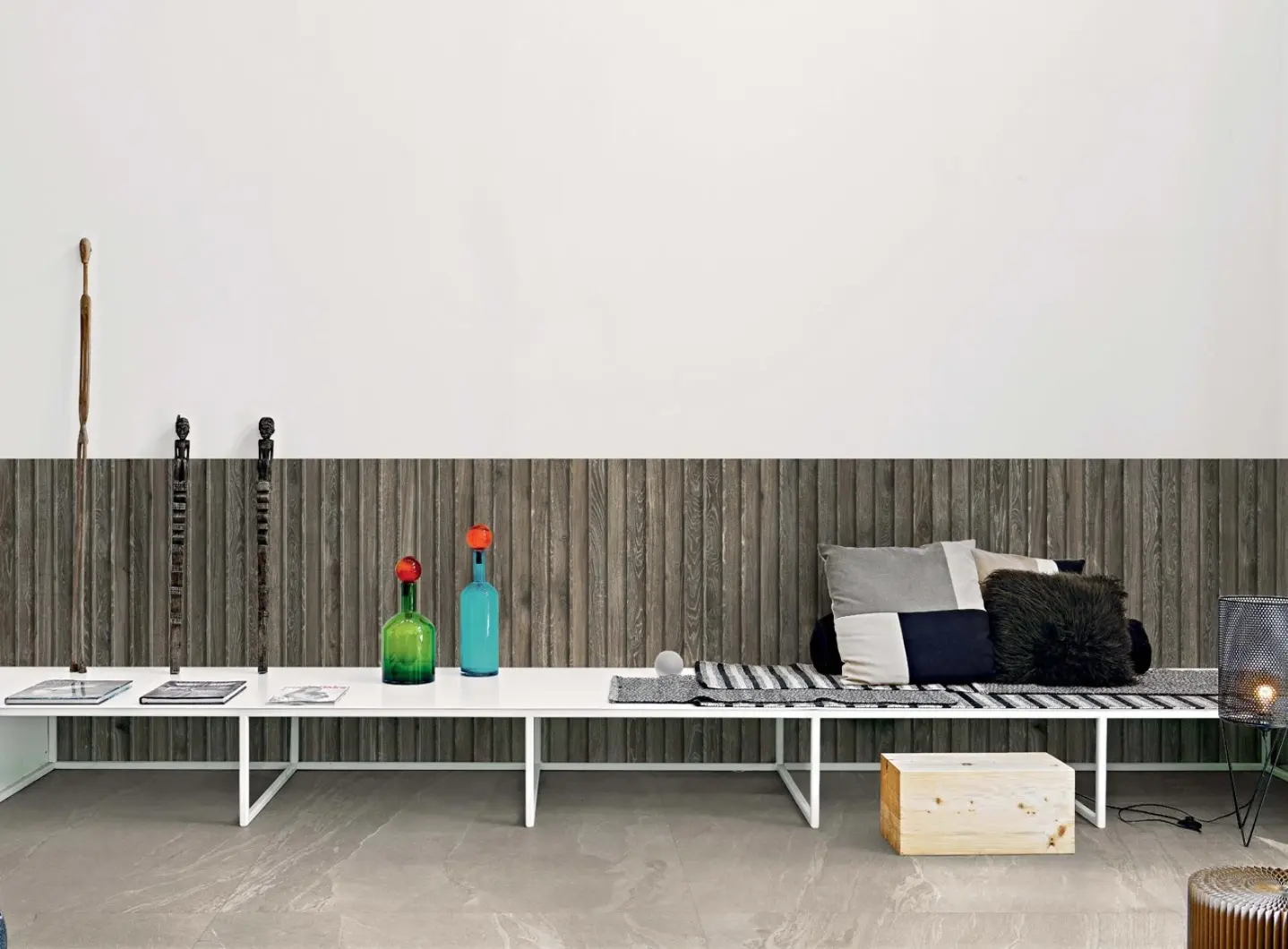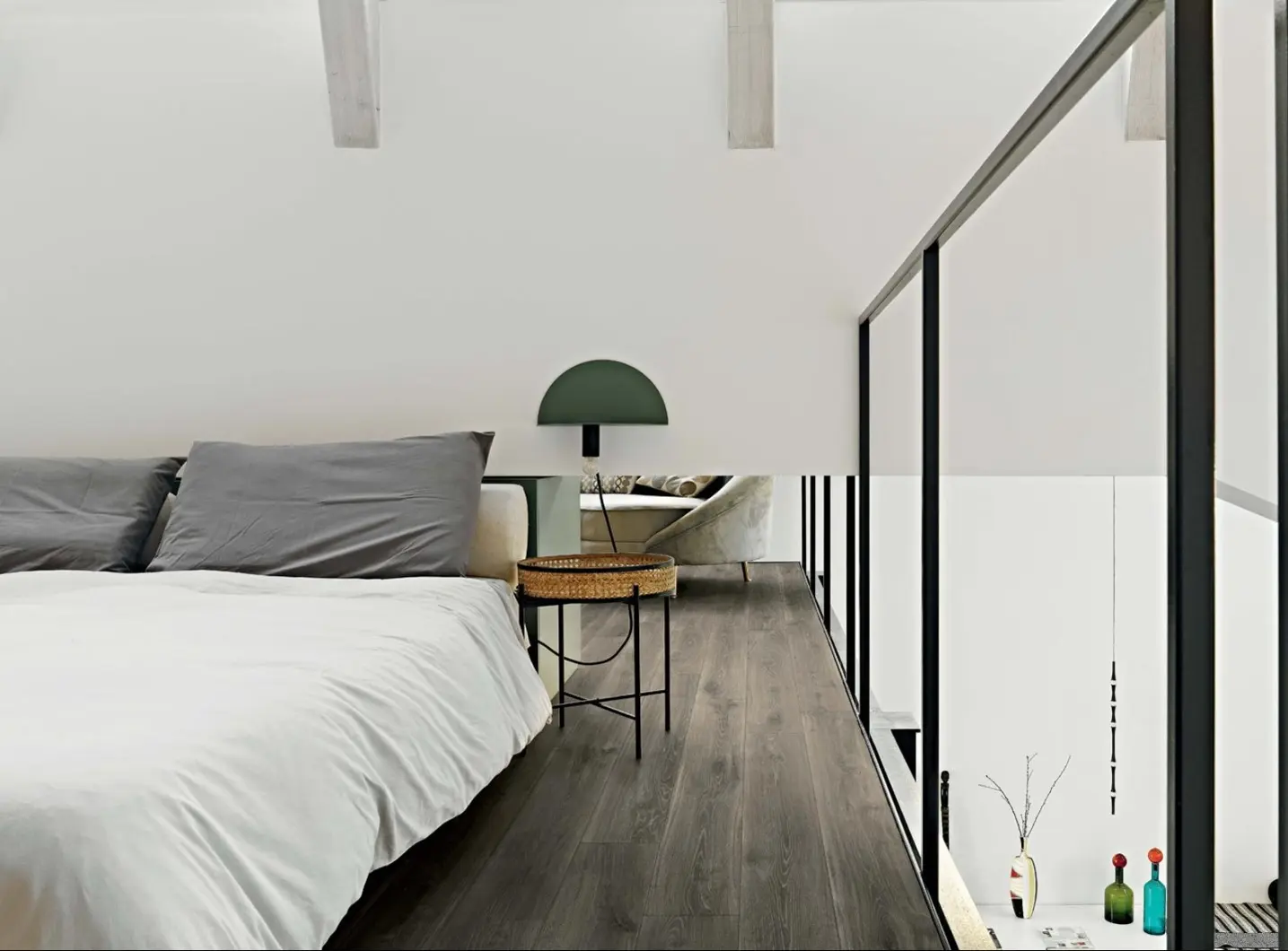 TECHNICAL NOTES
The slate-effect surfaces are available in four colours ranging over cold and warm tones: Cotton, Dove, Storm and Bark. Each colourway is available in both large Magnum slabs and conventional tile sizes, also for outdoor use. The 6 mm thickness is available in the 120x280, 120x240, 120x120 and 60x120 cm sizes in a matte surface, while the 9 mm thickness is available in 60x120, 60x60 and 30x60, also with a matte surface (with the 60x120 size featuring a grip surface), and the 20 mm thickness is offered in the 60x120 grip surface size.
The wood effect surfaces are available in four shades (Dune, Champagne, Nutmeg and Woodchunk) that recall the tones of natural beech, maple, walnut and dark chestnut. Each colour is offered in the 9 mm 20x120 cm size with both matte and grip surfaces.
DECORS
The range, made entirely in fine porcelain stoneware, features four decors: Wood Arrow reinterprets the classic Hungarian herringbone pattern with the heads of the boards cut at 60° in all four wood colours, while Slate Arrow recalls the characteristic plain herringbone laying pattern with 90° angled slats, enhanced by the slate-effect texture and available in two variants: the first combining the lighter shades of Cotton and Dove, the second the darker tones of Storm and Bark. Wood Slats combines four slats into a 30x120 module to create a 3D effect for use in both floor and wood panelling. Finally, the range is rounded off with the 3D 30x60 offset brickwork module, available in all four slate effect colours.
Discover the collection on Florim website  
BRAND SELECTION
OUR PRODUCTS