Soul
Soul's key characteristic is the ideal blend of functionality and hedonism, expressed through real solutions for those who use their kitchens not only as working areas but also as places for entertaining. 
Able to meet high performance and appearance quality standards, it features technological and design solutions that simplify work in the kitchen.
The fusion of kitchen and living area becomes more fluid with the aid of modular elements such as the Medley shelving system. 
The metal handle in the same finish as the door incorporates an exclusive ventilation system which enables air exchange inside the unit.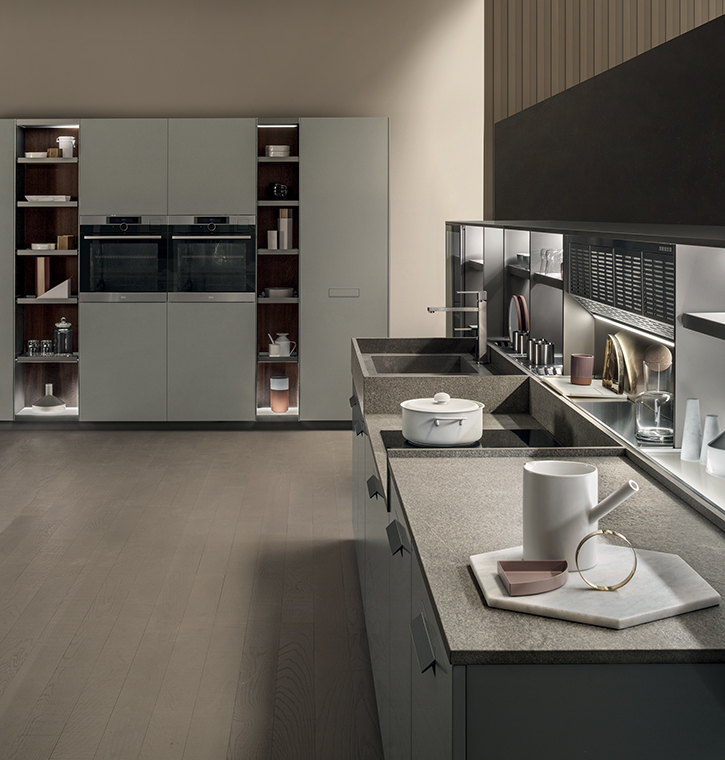 Product Overview
On the one hand, the choice of materials capable of delivering high performance and appearance standards, and on the other, technological and design solutions that simplify tasks, in terms of both food preparation and clearing up.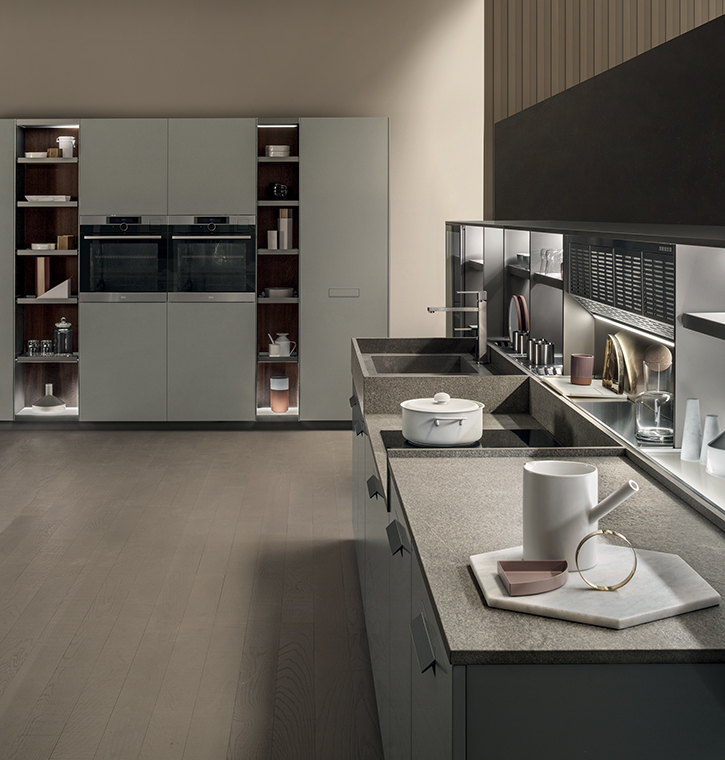 Product sheet
Ernestomeda studio concept

Collection
Soul

Official website
Ernestomeda

BRAND SELECTION
OUR PRODUCTS