Atlante walk-in closet
Walk-in closets which express the individuality, the exclusivity and the uniqueness of the personal taste of each one. They are made ad hoc for every setting, for every client and for the most different demands, each walk-in closet is conceived, planned and manufactured as the client has always dreamt of it. They are cut and produced bespoke like a tailor-made dress and therefore they adapt themselves to every space.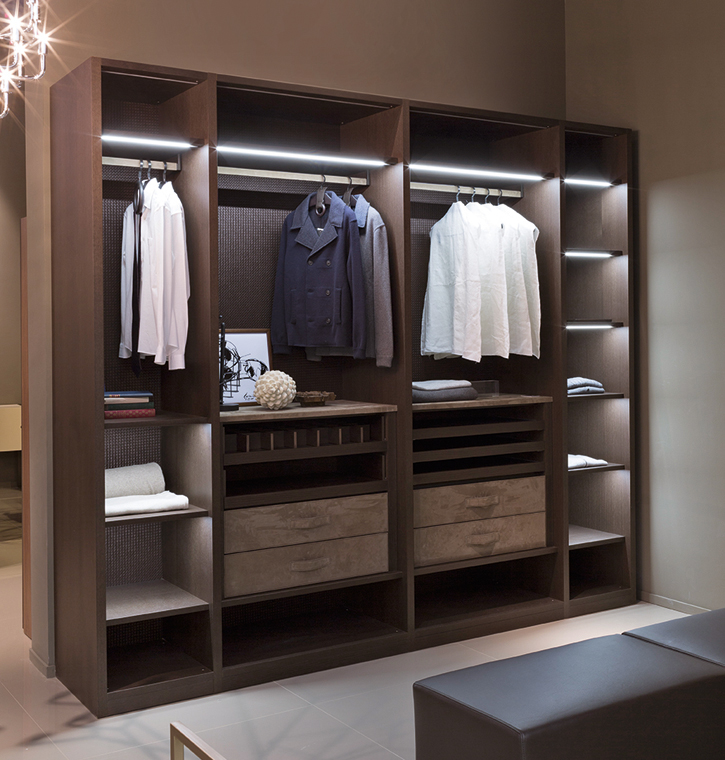 Product Overview
FINISHINGS
Mat lacquered in our selected colours, veneer dark walnut, wengè, black walnut, grey oak, smoked oak, natural oak, ash stained beige/grey, eucalyptus.
It is possible to cover the sides, the backpanels and the internal fitting with hard leather, leather or nabuk.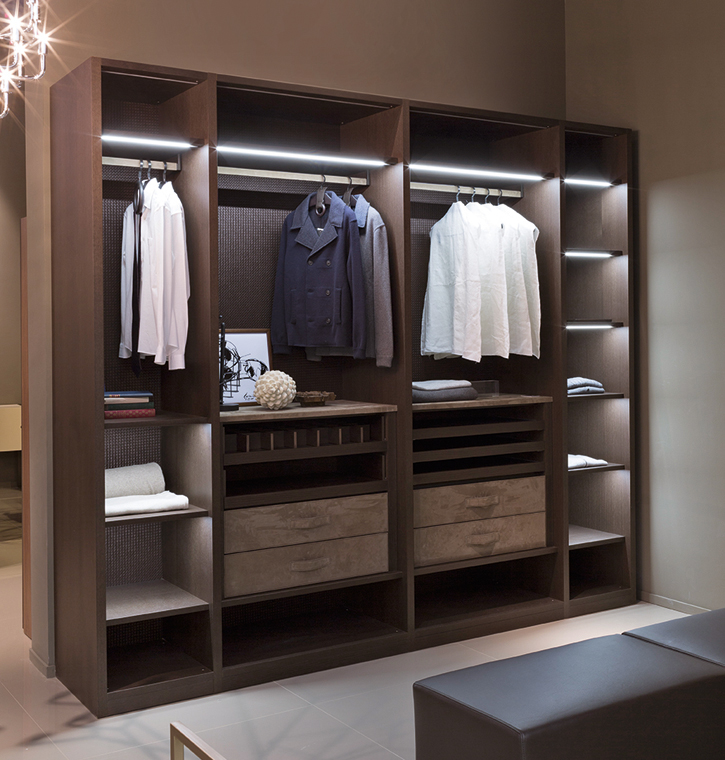 Product name
Atlante walk-in closet
Materials
Aluminium, Silver, Bronze, Crystal, Eco-leather, Wood, Gold, Leather, Mirror, Glass
Features
wall-mounted, angular, recessed, equipped, modular, adjustable, custom
Official website
website EmmeBi

BRAND SELECTION
OUR PRODUCTS