STANDARD
It is a soft embrace but also movement to the nth degree. Adaptable to the users' desires. Its key element is the smart cushion, adjustable at will and separately, it allows total freedom of positions.
A sofa that allows maximum comfort in whichever position. The key element is the "smart cushion". Backrests and armrests have lost any stiffness and can be molded as desired with a flick of your hand: low, high, oblique, enveloping and functional. The deeper seats help to discover a casual comfort. Standard is the result of years of technological research to produce an exclusive sofa that perfectly fulfils the wishes of the users. It allows total freedom of combining seats of different shape and depth to customize the compositions : linear, angular or free plan.
Designed by

Francesco Binfaré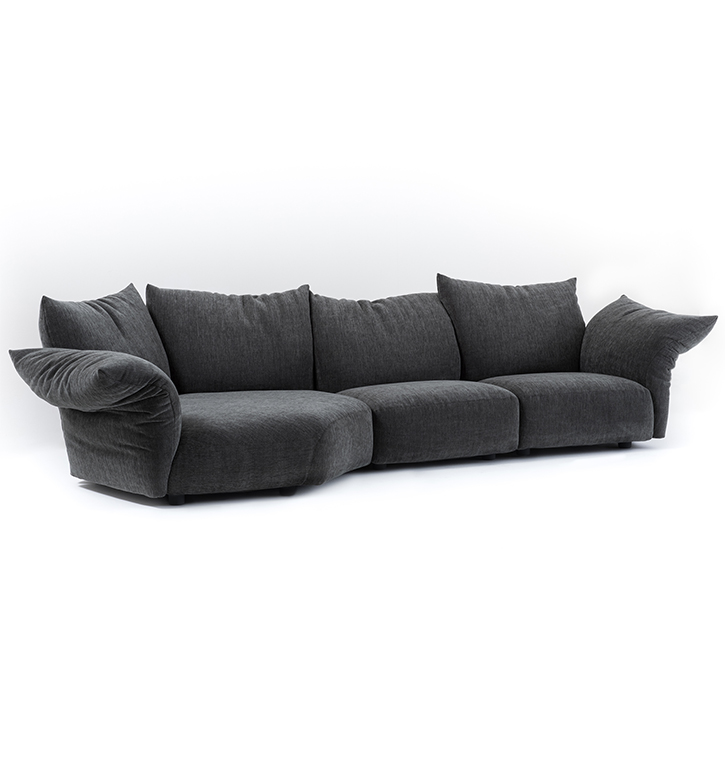 Product Overview
Standard is a line that changes the concept of comfort, multiplying the possible solutions through different seating elements that can be regular, irregular or deep, but always assembled with only one freely adjustable pillow that works as an armrest or backrest. In this way, the compositions can be linear, purely or openly angular, or free flowing. It is a system designed to offer the greatest freedom. Standard is a unique whole composition, flexible and adaptable to the user's wishes. It is a system of sofas and other elements that can be put together. Armrests and backrests can individually be bended on every side, through flowing movements that allow maximum comfort. The "smart" pillow backrest/armrest, with parts that can be reclined separately thanks to a simple and flowing movement according to any individual moods and necessities, makes the sofa open to any possibility.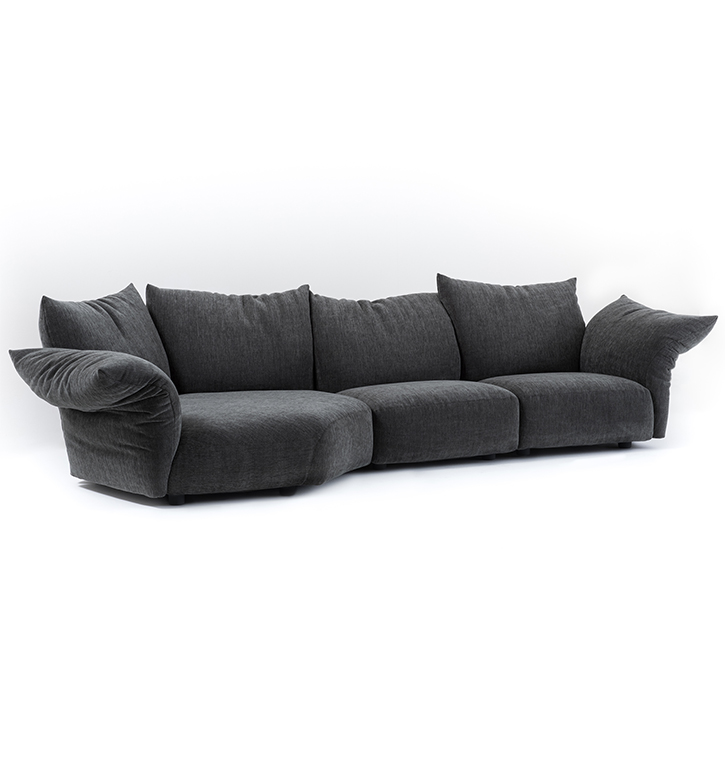 Designer
Francesco Binfaré
Product sheet
Data sheet

Official website
www.edra.com

BRAND SELECTION
OUR PRODUCTS