SPONGE
This chair is the unique result obtained from a completely manual process. The oversized upholstery creates different ripples every time for an armchair with unique and evocative graphics.
Armchair characterized by increasingly different folds that give an irregular result, every single time. The creation process, obtained by foaming the polyurethane directly into the covering, makes each piece unique.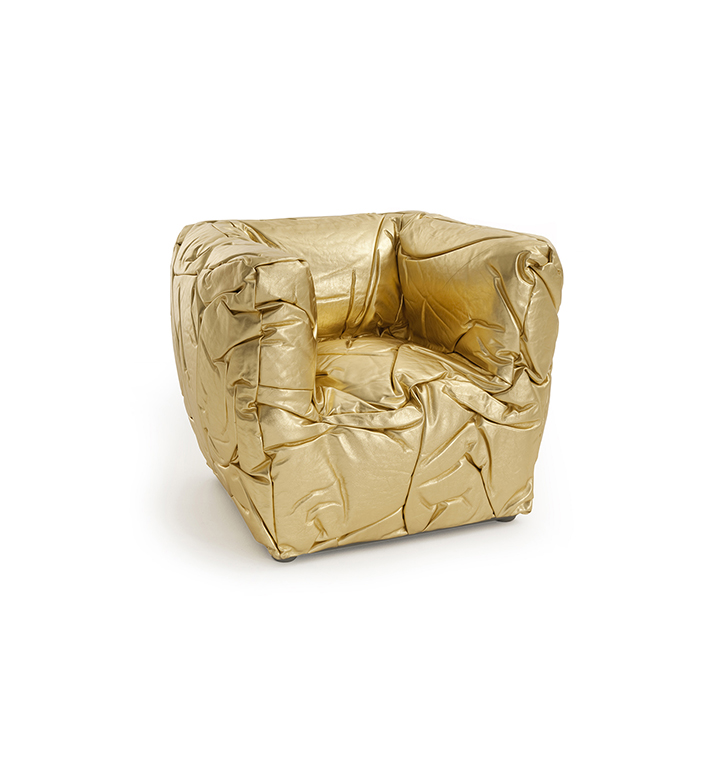 Product Overview
Created by foaming the polyurethane directly into the leather upholstery, that is cut oversize if compared to the final size of the armchair. During the cooling phase the cover is adapted to the polyurethane shape, forming wrinkles that are always different and grant to the armchair an irregular pattern.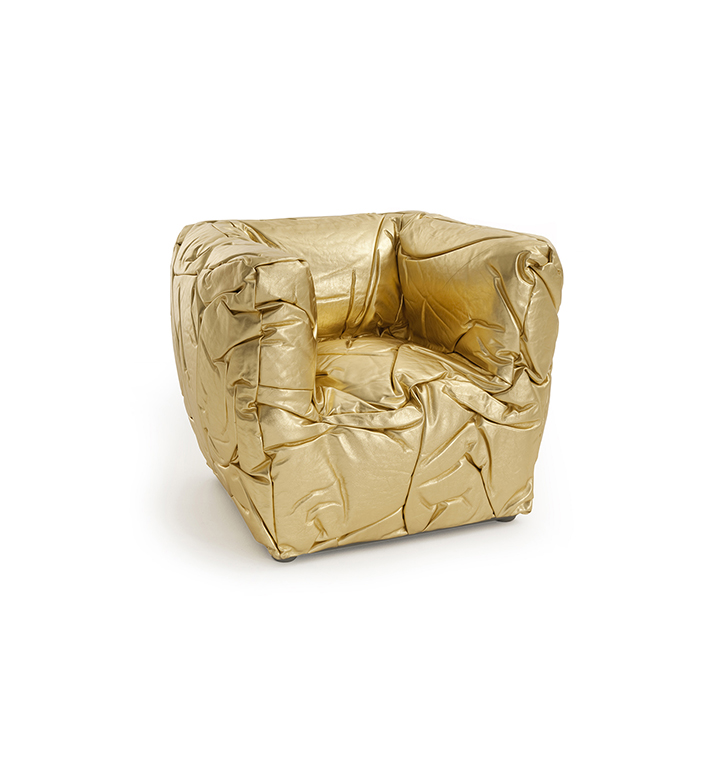 Product sheet
Data sheet

Official website
www.edra.com

BRAND SELECTION
OUR PRODUCTS