SOFA' GRAN KHAN
This version, with a leather cloak thrown over to cover it, alludes to the makeshift beds in the Mongolian tents. A raw covering which recalls animal hides and rugs in the camps of nomadic peoples.
Inspired by the tradition of the nomadic peoples who live "under the crescent moon." With the leather cut "live" and thrown over, it hints at the wildness of the beddings of Mongolian tents.
Designed by

Francesco Binfaré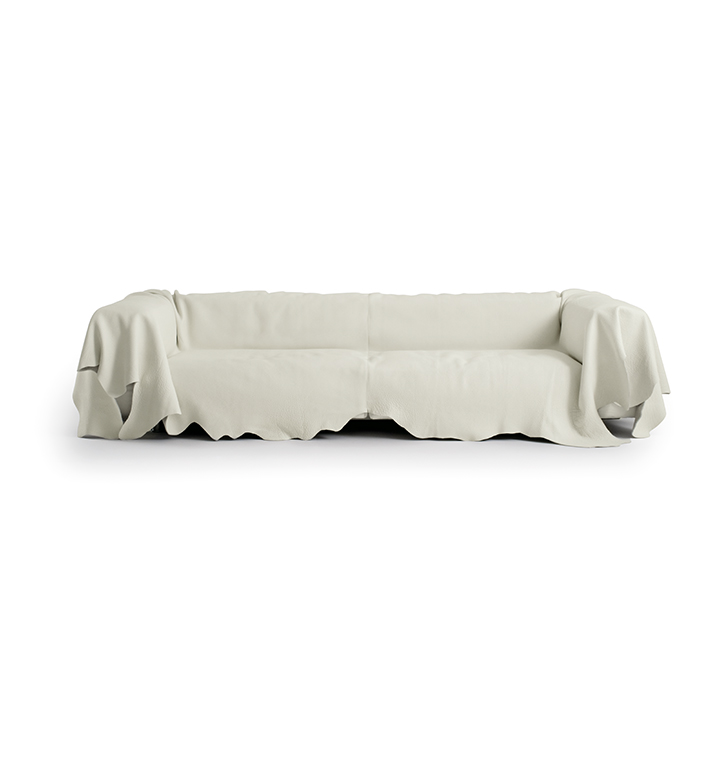 Product Overview
Sofà Gran Khan. In the size 276 with a rough cut leather thrown on it, Gran Khan; the sofa has wild reminiscence of the primitive couches of the Mongolian tents. Gran Khan is inspired by the tradition of the nomadic peoples living in the lands of the " crescent moon". The cover is a large mantle made of two rough-cut leathers of remarkable thickness (4 mm.), centrally seamed and joined invisibly to the sofa by two big aluminum hooks fasteners.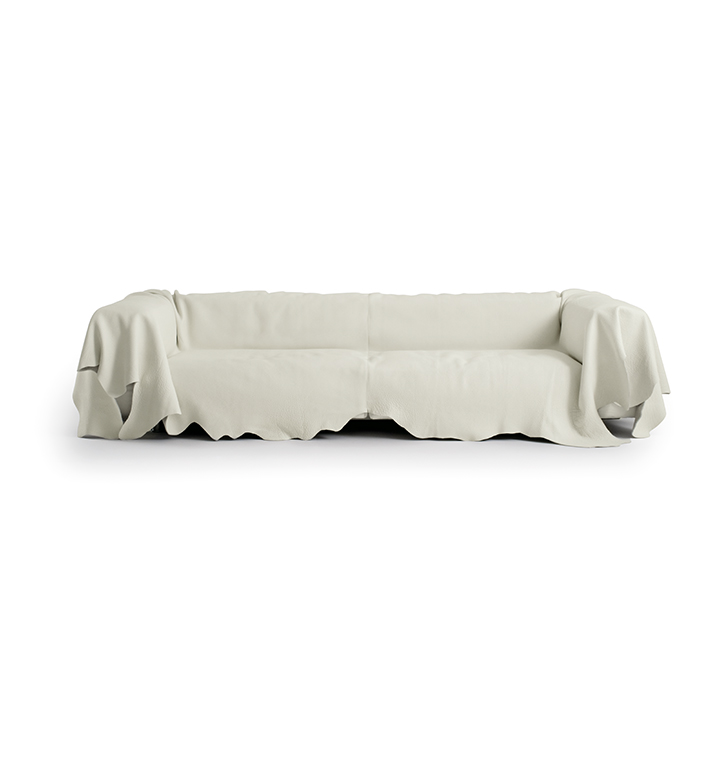 Product name
SOFA' GRAN KHAN
Designer
Francesco Binfaré
Product sheet
Data sheet

Official website
www.edra.com

BRAND SELECTION
OUR PRODUCTS