SOFA'
Sofa with traditional size and shape. Great stability ensured by the steel frame mounted on steel bars. Padding constituted by a balanced mix of goose down combined with Gellyfoam®.
Traditional sofa in shape and size. Elegance and impeccable proportions, enhanced by the uniqueness of the materials. Great stability offered by the steel structure mounted on steel bars, and softness guaranteed by the padding in feather and *Gellyfoam®.
Designed by

Francesco Binfaré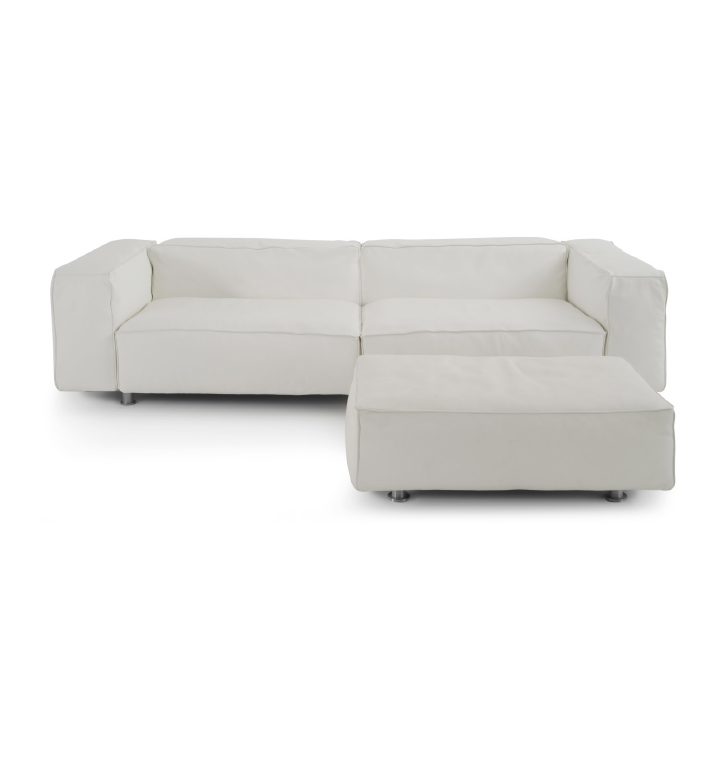 Product Overview
Classical sofa both for its shape and elegant dimension. The metal frame is fixed on steel bars, granting Sofà a perfect stability. The padding is realized through a perfect mixture of Gellyfoam® (a technological material made of a mixture of foams patented by edra) and natural or synthetic material, which makes Sofà unique in its comfort. Sofà can therefore be declined in several versions: normal seat/low back; normal seat/high back; extended seat/high back; extended seat/low back. The cover is realized with natural leathers or very thick and soft fabrics, so that the body can be welcomed by the special and comfortable padding. Low backrest sofa allowing a formal but extremely comfortable seating. By slipping forward and laying with the nape on the backrest the comfort remains very high. It can be used also laying comfortably the head on the armrest, as it is provided, as the backrest, of a shaped structure and a skillfully hand filled padding. The absolute stability is granted by the junction bars which assure the unique comfort of Sofà.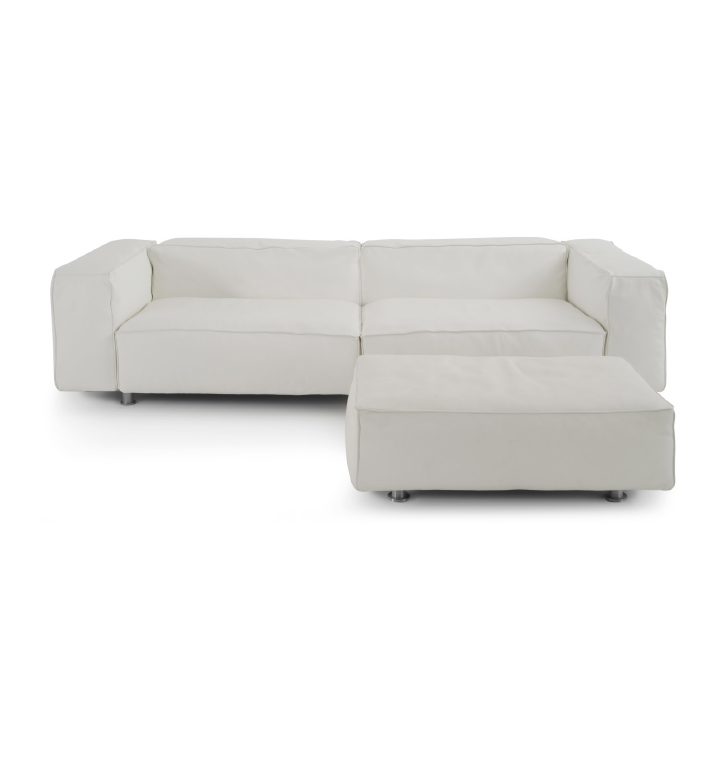 Designer
Francesco Binfaré
Product sheet
Data sheet

Official website
www.edra.com

BRAND SELECTION
OUR PRODUCTS